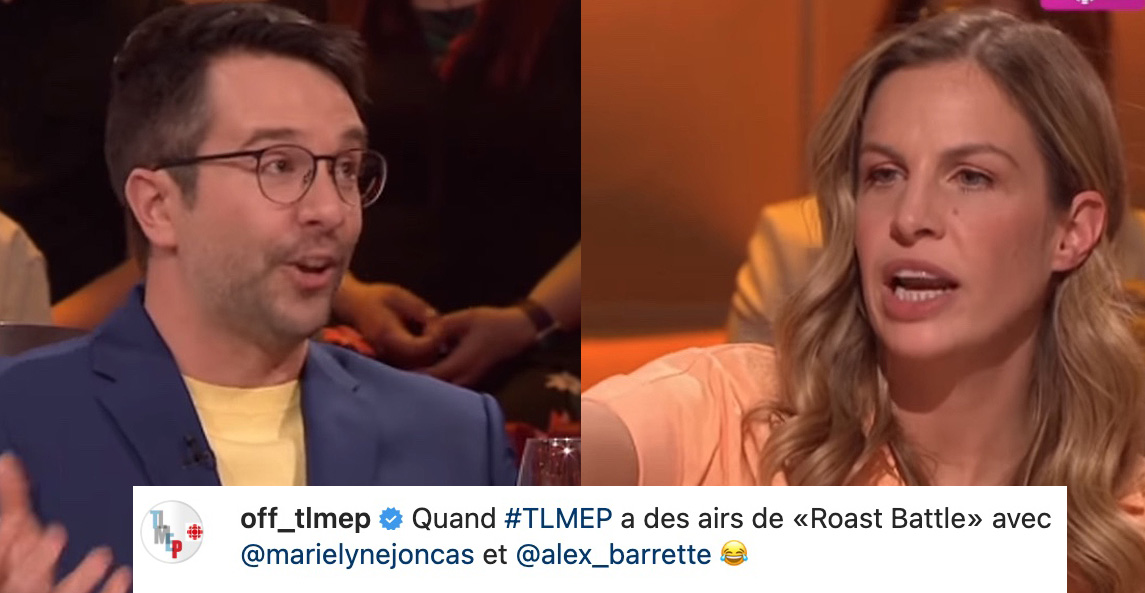 Alexandre Barrette looks back on the punchy exchange with Marie-Lyne Joncas at TLMEP
During the most recent broadcast of Everyone speaks about it, Alexandre Barrette had a fairly punchy exchange with Marie-Lyne Joncas. She told José Gaudet that he should find him a replacement for Ça fin bien la Semaine with the same concept as TLMEP: " It could be a kind of rotation, a bit like Alex (at Tout le monde en parle), you know, a little less hot than Dany Turcotte ».
Alexandre replied immediately, saying: " I still like the confidence for a girl who has 30 ratings… I'm glad the snippet (from your show) went on Everybody's talking about it so people know you have a show .". (via The bag of chips)
See this post on Instagram
Alexandre gave details following the exchange
On his Instagram account, he made a post saying, " Obviously always in the name of humor. The people I don't like, I don't tease them!!! ". While TLMEP shared the excerpt writing, " When #TLMEP looks like "Roast Battle" with @marielynejoncas and @alex_barrette with a smiling man.