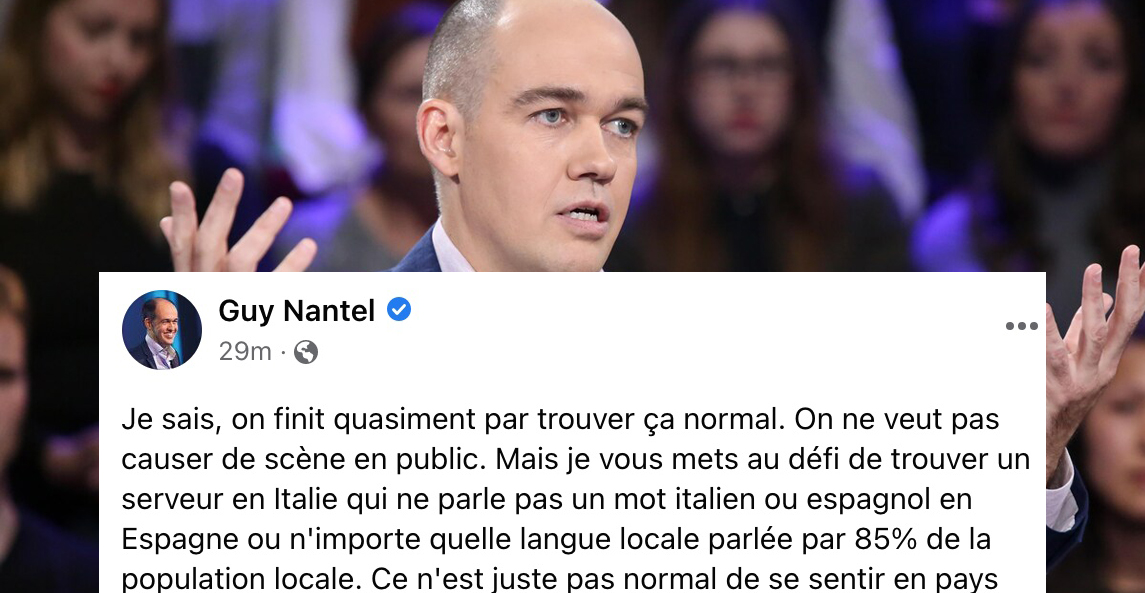 Guy Nantel was served only in English in a restaurant in Montreal and he really didn't like it
After Serge Denoncourt explains during his column on the show Good evening having been served only in English in a Tim Hortons, it is now Guy Nantel who is recounting a situation. During a dinner in a restaurant, Guy and his friends were served only in English. We can read: " We were six people gathered last night for a friend's birthday. Food: 10 out of 10, waitresses of exemplary kindness, except that… ours didn't speak a word of French. Zero! When I say zero, I mean fewer words than I know in Portuguese if I'm going to spend 3 weeks on vacation in Portugal. I repeat, a very nice young woman, but unable to say "hello, thank you, bread, glass of water, fork". Nothing. ».
He also explains his motivations for making this publication: " I know, we almost end up finding it normal. We don't want to cause a scene in public. But I challenge you to find a server in Italy that doesn't speak a word of Italian or Spanish in Spain or any local language spoken by 85% of the local population. It's just not normal to feel like you're in a foreign country 4 km from your home. Sorry, for me it's non-negotiable. ».