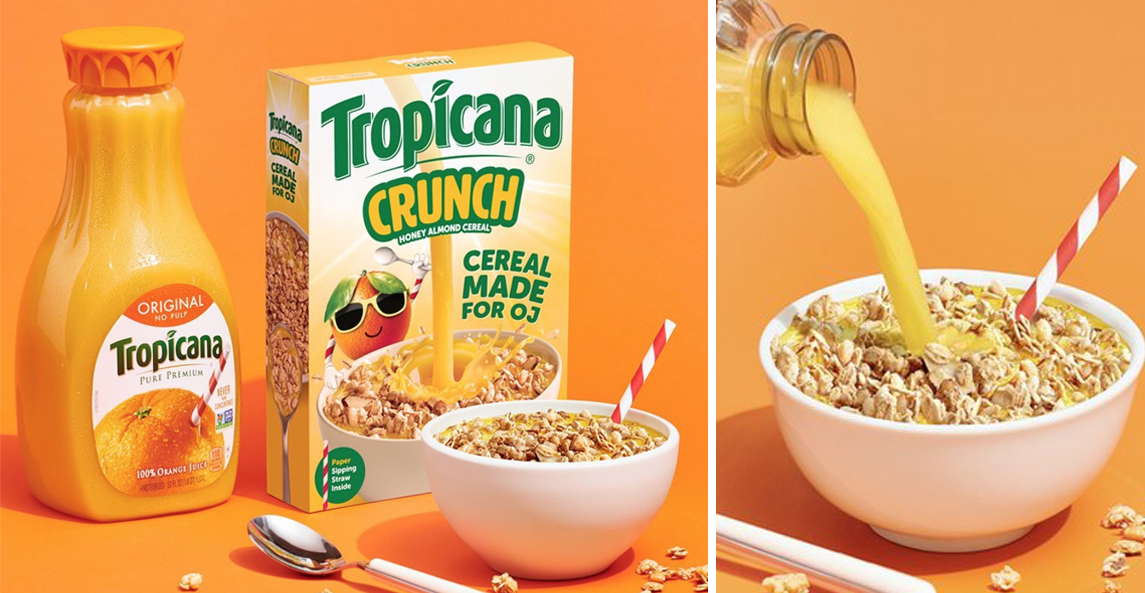 Tropicana launches cereal that you eat with orange juice
You can leave the milk in the fridge because Tropicana has just launched a rather special cereal that must be eaten with orange juice. They made this new product in order to mark the national orange juice day which will take place on May 4th. Tropicana Crunch tastes like honey and almonds and will be available for a limited time on the web.
This product will not be sold in stores.