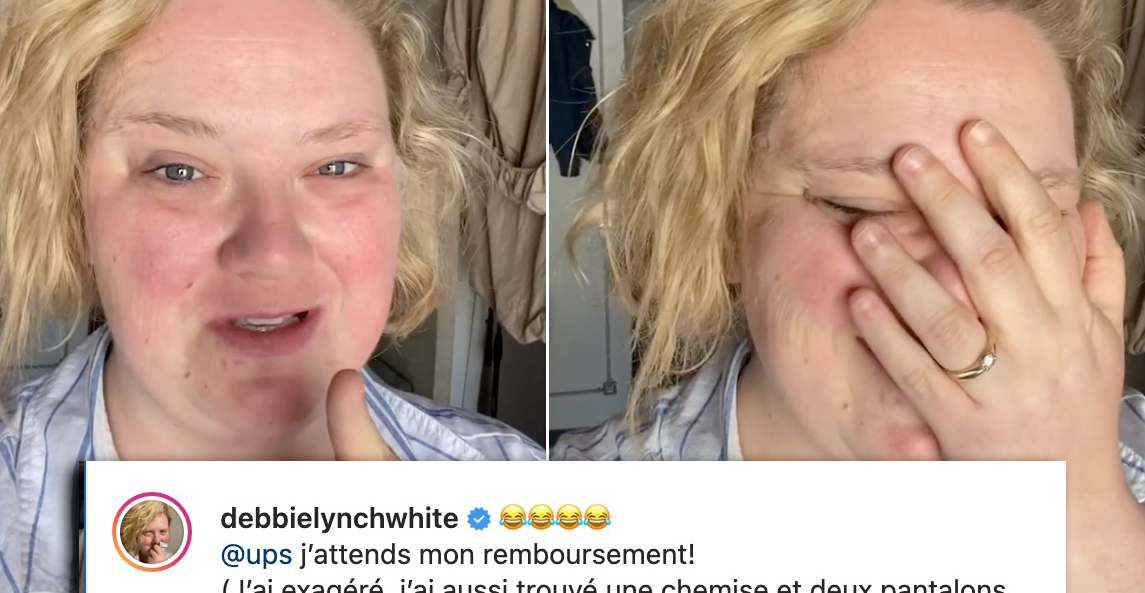 Debbie Lynch-White still has trouble traveling and UPS really isn't helping her
We can say that the journey of comedian Debbie Lynch-White is quite entertaining and full of surprises. After the story of way to Compostela and the saga of shoe thief, Debbie is now having problems with a package delivered by UPS. She tells us why she can't receive her package with her clothes, it's quite funny.
Posting the video, she wrote: " UPS I am waiting for my refund! (I exaggerated, I also found a shirt and two pants Hahha!) And we agree that it is a microscopic problem in the universe! It's mostly entertaining! ».
See this post on Instagram