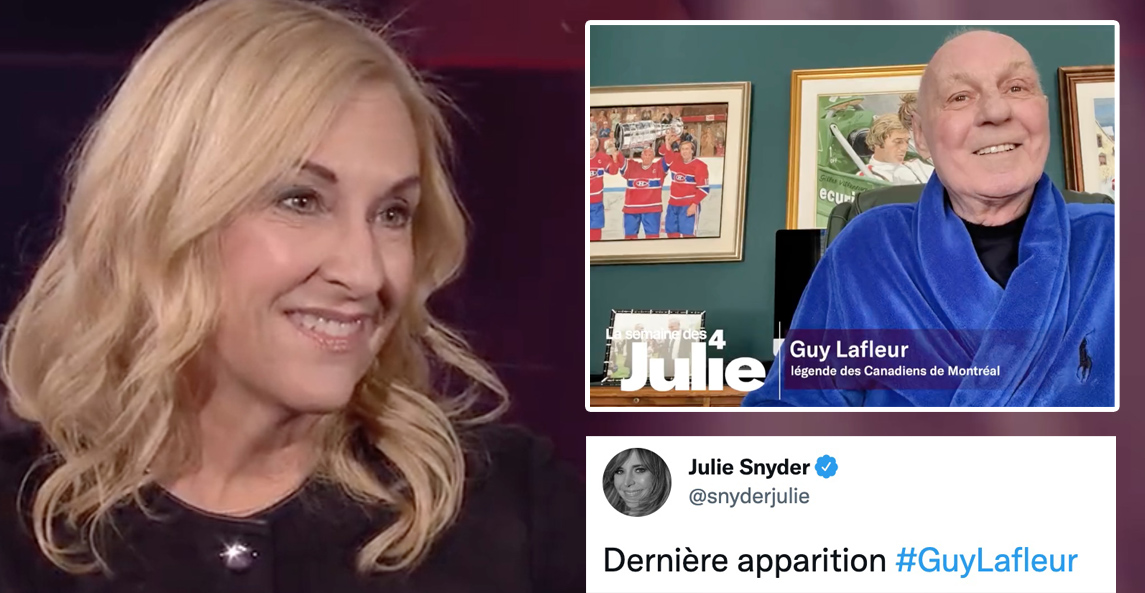 Guy Lafleur's last television appearance
Julie Snyder shared on her Twitter account the last appearance of Guy Lafleur on television. It was during his show La Semaine des 4 Julie on January 10 that we saw Guy make a beautiful message to Chantal Machabée. She was so touched by the video, Chantal later explains that Guy is the reason why she became a sports journalist.
Julie's post reads: " Last appearance #GuyLafleur To pay tribute to @ChantalMachabee, Guy agreed to make his last appearance at @lasemdes4julie on January 10th. My thoughts to Chantal, his wife Lise, his sons Mark and Martin. ».
Last appearance #GuyLafleur

To make a tribute @ChantalMachabee, Guy has agreed to make his final appearance at @ lasemdes4julie last January 10. My thoughts to Chantal, his wife Lise, his sons Mark and Martin. pic.twitter.com/lumuaPhxCF

- Julie Snyder (@snyderjulie) April 22, 2022