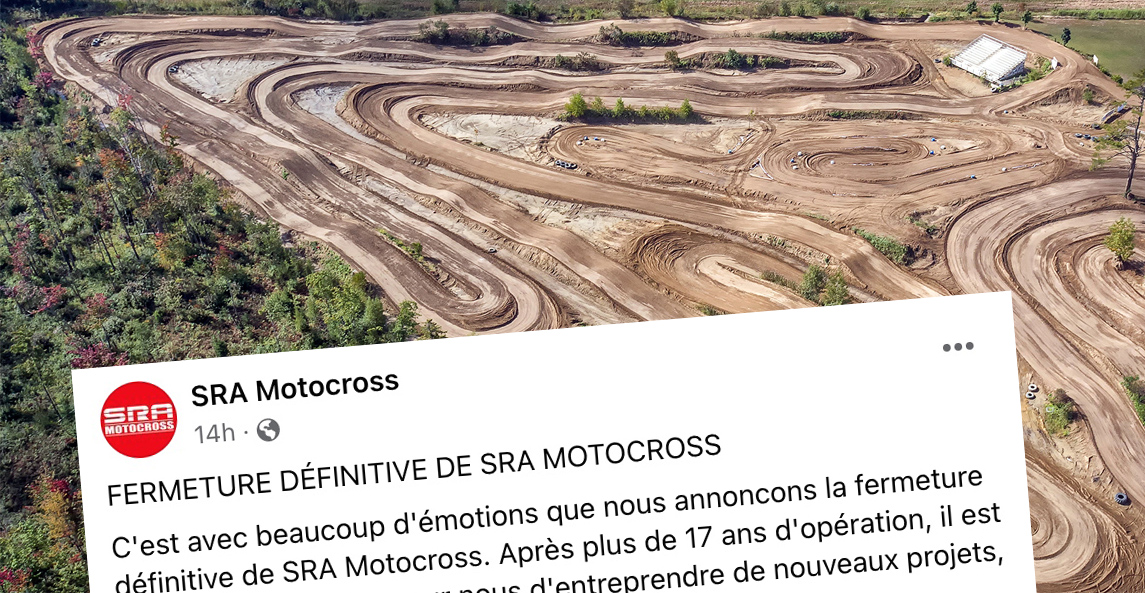 SRA Motocross located in Saint-Roch-de-l'Achigan announces its permanent closure
The owners of the SRA Motocross school and motocross circuit have just announced on Facebook that everything will be closing permanently. We can read in their publication: DEFINITIVE CLOSURE OF SRA MOTOCROSS It is with great emotion that we announce the definitive closure of SRA Motocross. After more than 17 years of operation, it is now time for us to undertake new projects, which unfortunately does not include motocross. ».
Located in Saint-Roch-de-l'Achigan, the company has had a significant place for many sportsmen: " We are closing SRA Motocross with the feeling that we have made motocross a more accessible sport for everyone. We are very proud of what we have accomplished over the past 17 years. SRA Motocross has had the chance to introduce thousands of young and old to motocross. ».