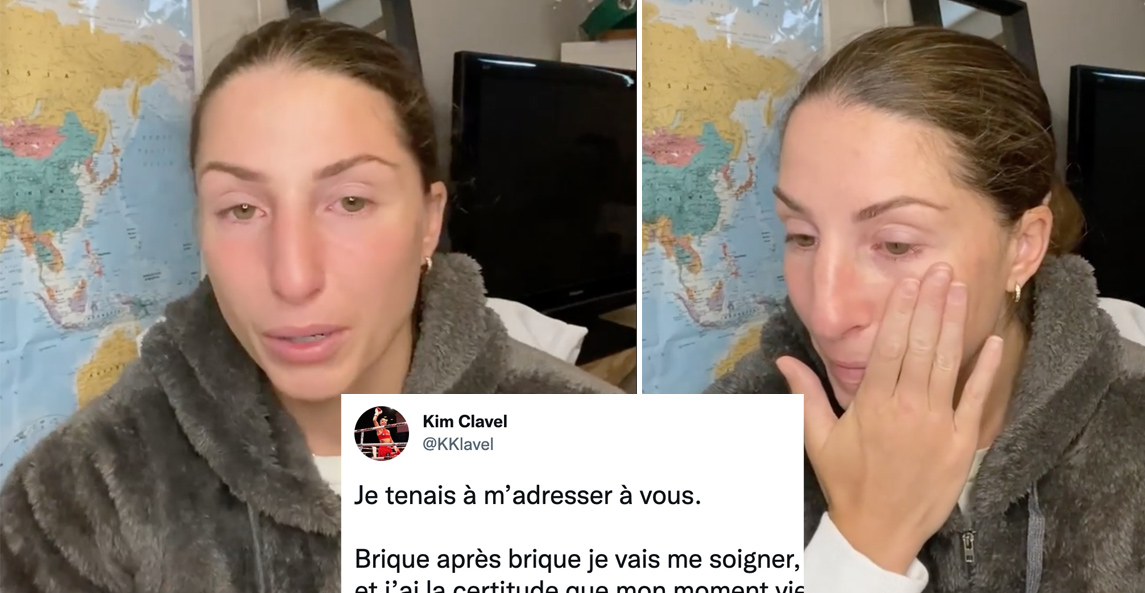 Kim Clavel in tears explains the great disappointment she is currently experiencing
Kim Clavel had to cancel and postpone her most important boxing match of her career because she has COVID-19. After intensive training, she will not be able to face Mariela Ribera Valverde on April 21. Disappointed, sad and sick, Kim made a short video to explain the situation and empty her heart. We can hear her speak with emotion about what she is currently going through.
Posting the video, Kim wrote: " Today was supposed to be the press conference for my world title fight. As you know, on Sunday I tested positive for covid, it completely knocked me out! I wanted to address you in spite of everything. Brick after brick I will heal myself, rebuild myself and I am sure that my moment will come! Thank you for following me, the path will be longer and more difficult than expected but we will surrender! Take care of you ". We wish her the best, and we can't wait to see her and cheer her on in the ring.