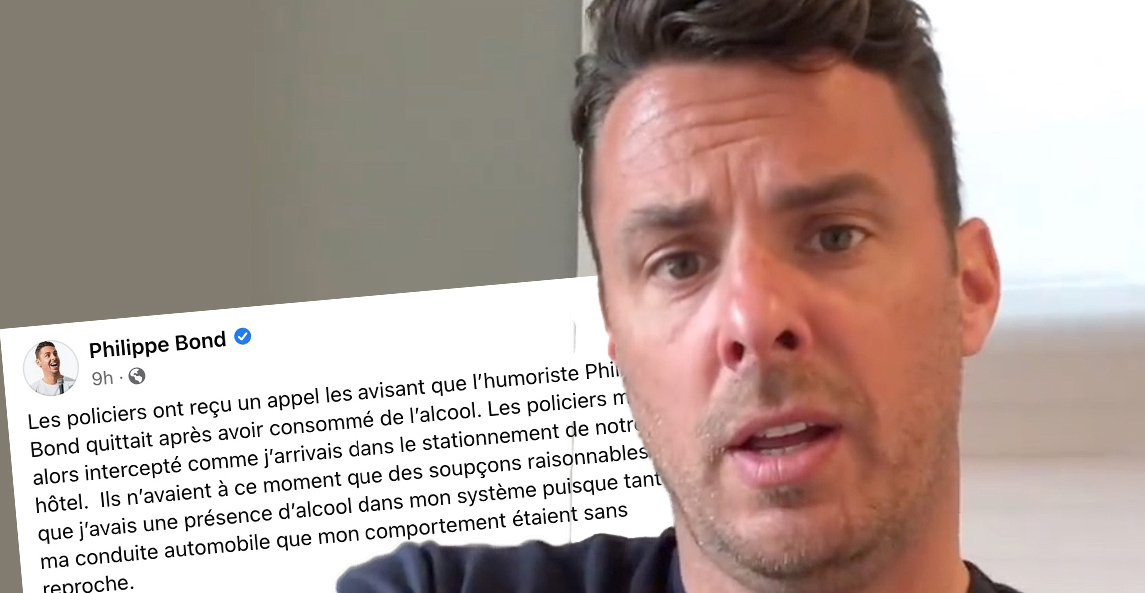 Philippe Bond fails a breathalyzer test and takes a break from his radio show
Comedian and radio host Philippe Bond made a publication to explain a situation that took place on March 30. We can learn that he was intercepted by the police and that he failed a breathalyzer. We can read: " I submitted to their breathalyzer without even being afraid of failing it. Unfortunately, as much as I was convinced that I had all my abilities to drive my car, this portable machine indicated that I had a rate higher than the permissible limit. The police then arrested me for driving over the limit. So I was taken to the police station to blow into another machine again. While the legal limit for driving is 0.08, this second machine revealed that I was over the limit by 0.02 ».
Following this event, he decided to take a break from his radio show and hire a private driver for the rest of his tour: " You will therefore understand that I am taking a break from radio for a few days knowing that Pierre Pagé will continue the show C'T'encore funny brilliantly without me, and that I am hiring a private driver for the rest of my tour. ».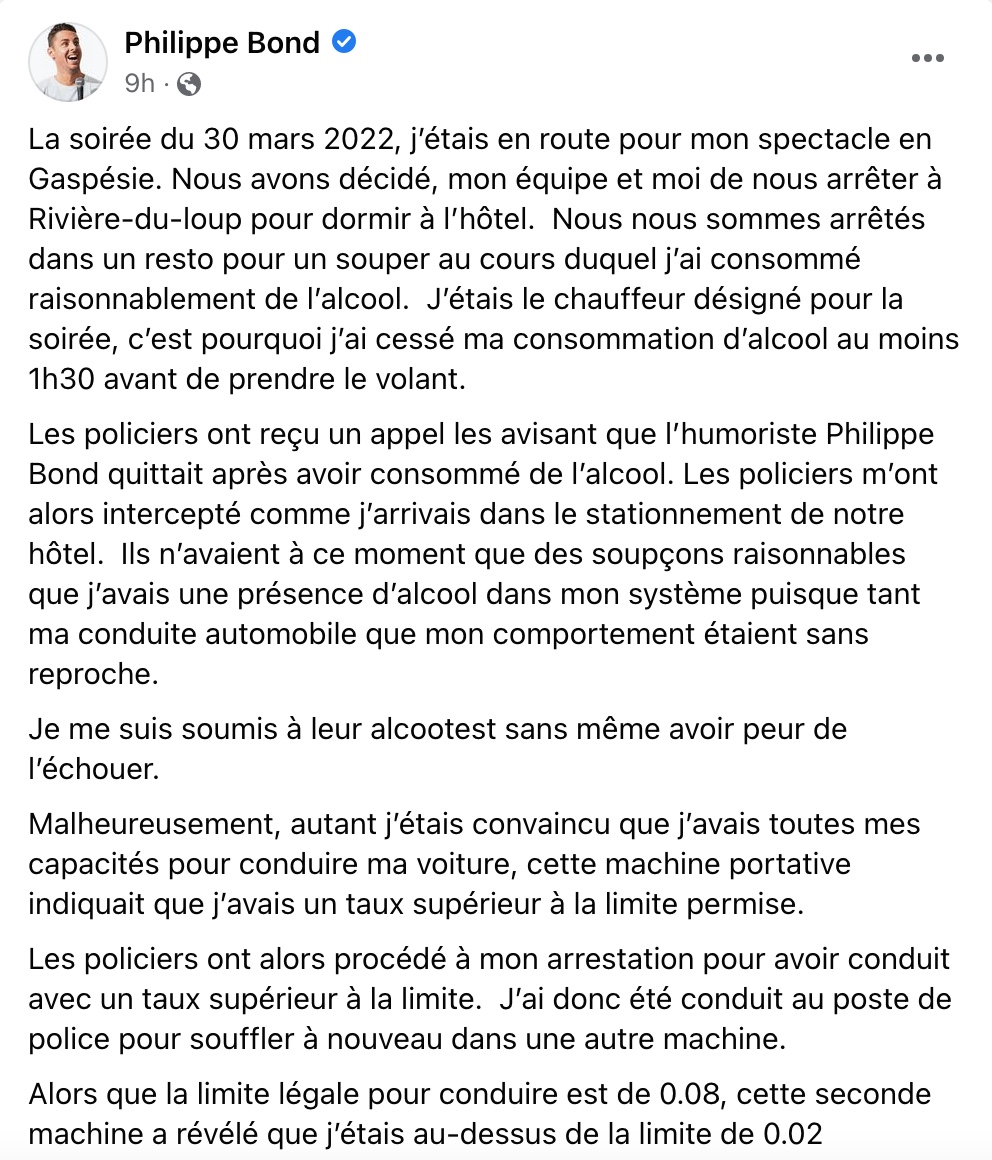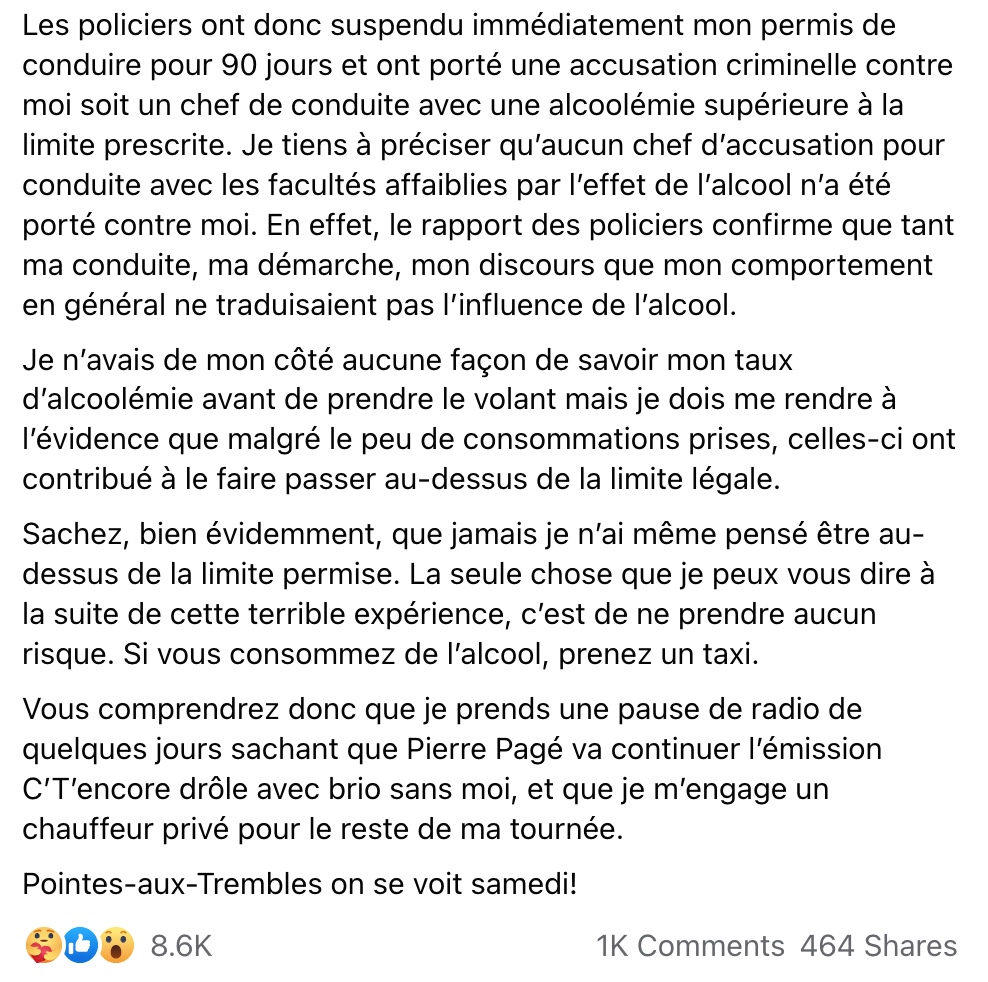 >