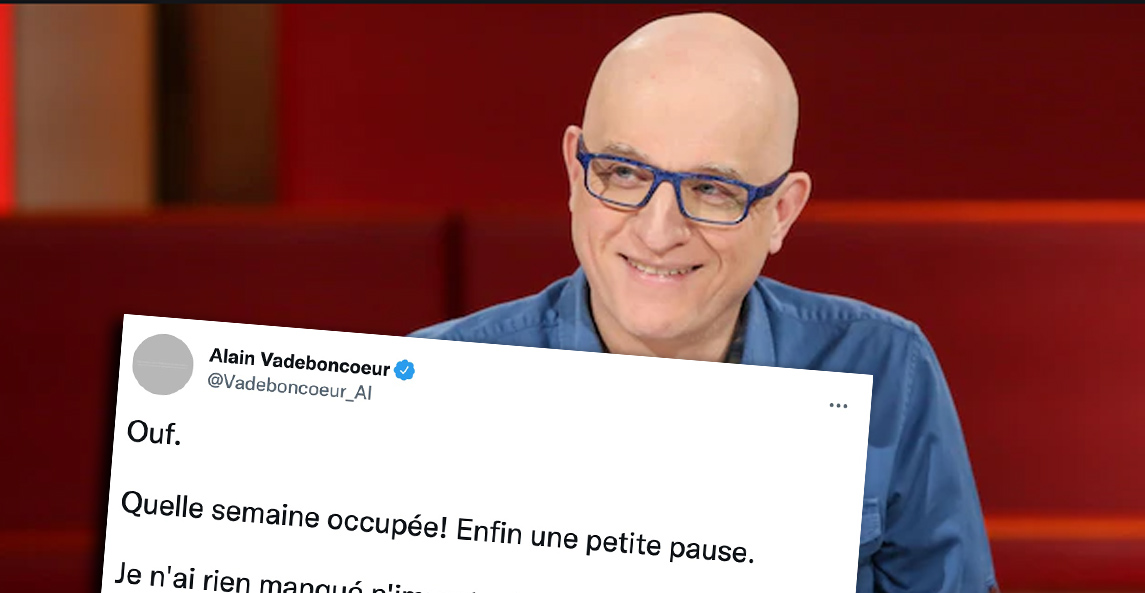 Doctor Alain Vadeboncoeur has had a successful April Fool's Day and is back on social media
We can say that Doctor Alain Vadeboncoeur has foiled everyone with his April Fool's Day. 6 days ago (April 1) he wrote: " After careful consideration, I think that the many trolls that plague here have finally got the better of my patience. There are limits to enduring this kind of comment day after day. I'm closing my Twitter account tonight. Looking forward to seeing you in reality! ».
Then no more news from him on social networks, he really seemed to have given up everything. Alain stretched the rubber band to the maximum so that everyone believed that he really left social networks. Today he simply wrote: " Phew. What a busy week! Finally a little break. Didn't miss anything important on Twitter, I guess? Routine? You will let me know. By the way, it's raining. ».