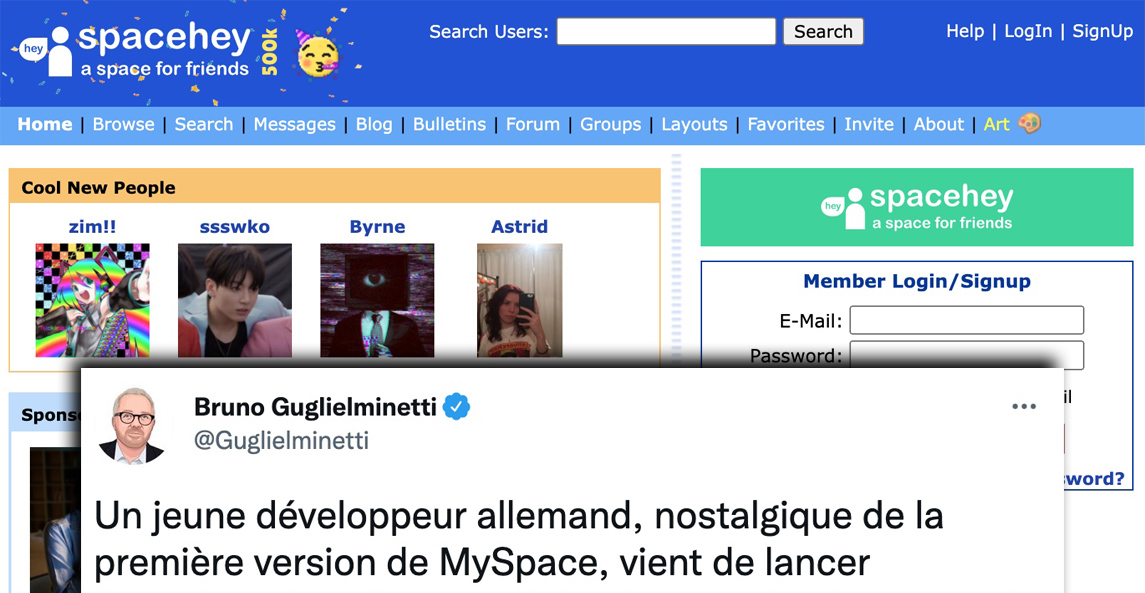 A young German revives Myspace with the design of the time
Journalist Bruno Guglielminetti shared news that will make a lot of nostalgic people happy. A developer decided to revive Myspace with the same design of the time. He named the site SpaceHey and already has more than 500 users. If you want to relive the Myspace era, now is the time to open an account.
Bruno's post reads: " A young German developer, nostalgic for the first version of MySpace, has just launched SpaceHey. A social network that strongly resembles the ancestor of Facebook, in its infancy. It already has some 500 users worldwide. ».
A young German developer, nostalgic for the first version of MySpace, has just launched SpaceHey. A social network that strongly resembles the ancestor of Facebook, in its infancy. It already has some 500 users worldwide. https://t.co/u8lNErTjQQ pic.twitter.com/EkpJy2iEcn

- Bruno Guglielminetti (@Guglielminetti) April 4, 2022