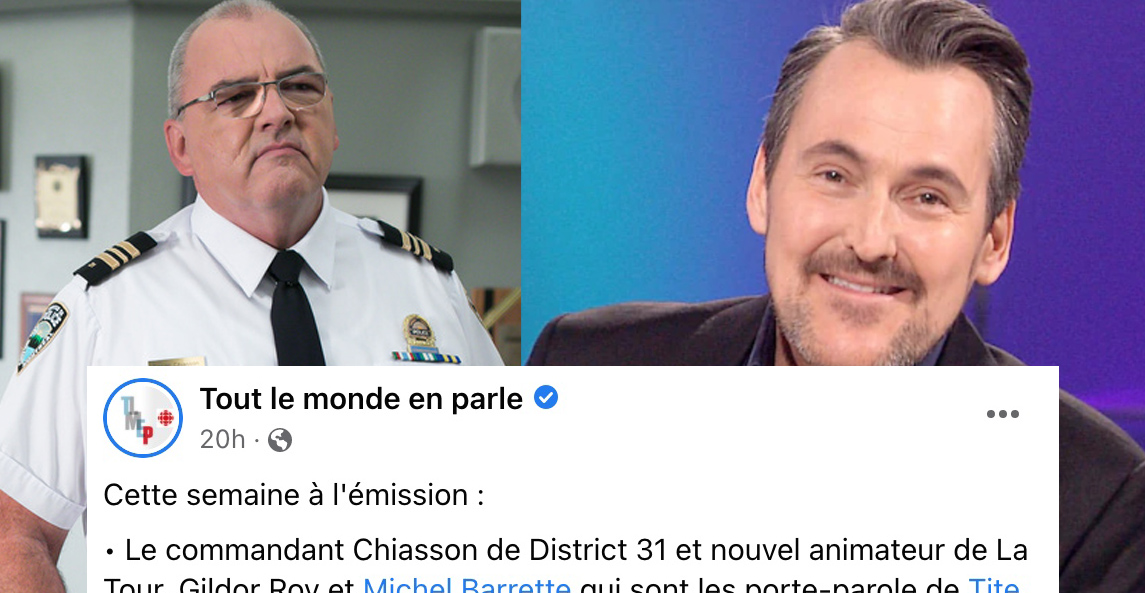 The Tout le monde en parle team reveals its guests for the next show
The Everyone Talks About team has just unveiled the list of its guests for the next show. Guy A Lepage will have a lot of people in the Radio-Canada studios.
We will be able to hear: Commander Chiasson of District 31 and new host of La Tour, Gildor Roy and Michel Barrette who are the spokespersons for Tite Frette, the hosts of The evening is (still) young, Jean-Philippe Wauthier, Jean- Sébastien Girard and Olivier Niquet, the actress Mélissa Désormeaux-Poulin who can be seen in Classé secret, Lac Noir, Survivre à ses enfants and who can be heard in Bébéatrice, Dany Laferrière for his new comic book On the road with Bashō, singer-songwriter Sarahmée, whose album Russian Doll was released earlier this year; and Steven Guilbeault, Minister of the Environment.