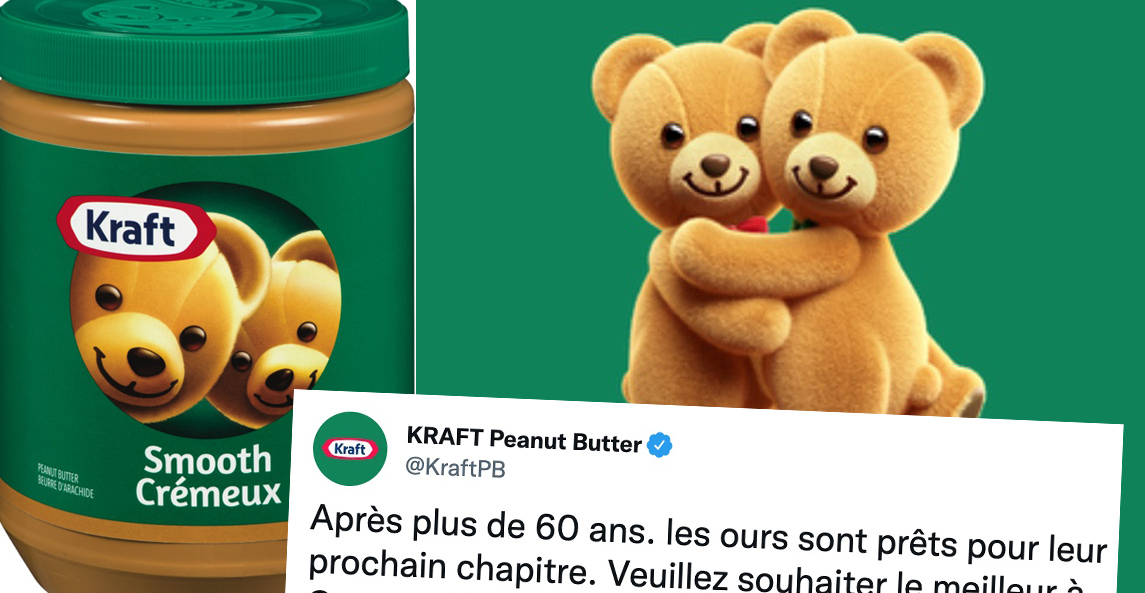 It's over for the 2 bears on Kraft Peanut Butter
Kraft has announced that the two bear cubs on their Peanut Butter Jar are officially retiring. They had been Kraft stars for over 60 years.
The post announcing the news reads: "After more than 60 years, the bears are ready for their next chapter. Please wish Crunchy & Smoothie all the best in the comments, today will be their last day at Kraft Peanut Butter. ".