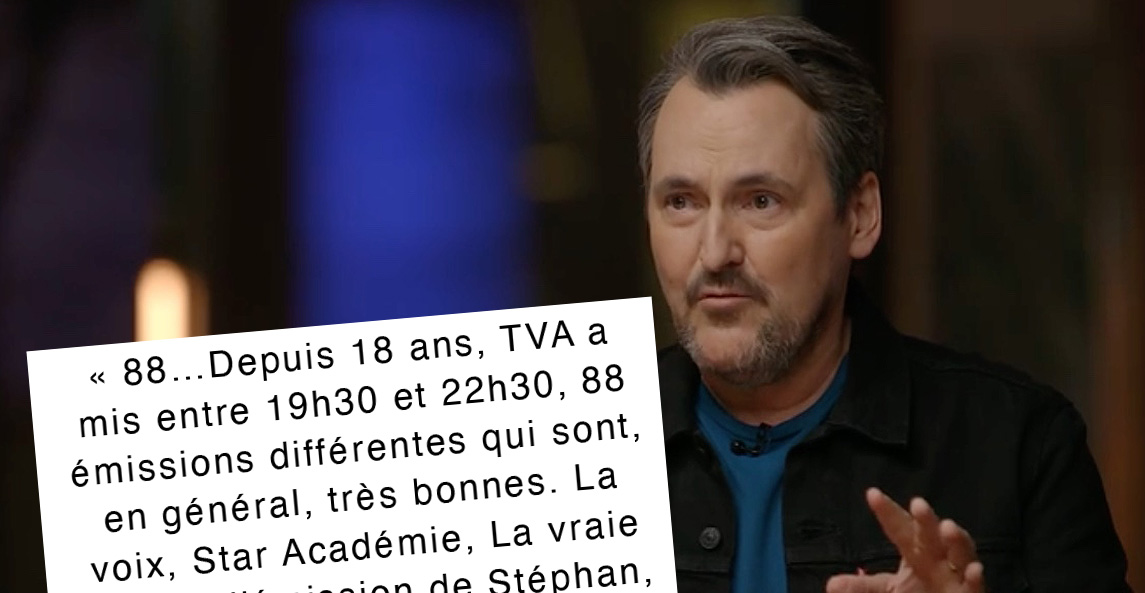 Guy A. Lepage reacts for the first time to Stephan Bureau's new show on TVA
Guy A Lepage was invited to the program Two men in gold and Rosalie on Télé-Québec. Patrick Lagacé asked him what he thought of the new TVA program hosted by Stéphan Bureau which will be on the same theme / on the same subjects as Everyone talks about it. Guy A Lepage was ready to answer this question and he did not seem destabilized. The program competing with Tout le monde en parle will begin on April 17.
Here is Guy's explanation:
"88… For 18 years, TVA has put on between 19:30 p.m. and 22:30 p.m. 88 different programs which are, in general, very good. The Voice, Star Academy, True Nature, Stéphan's show, which will surely be good. But, the rest of us, at Tout le monde en parle, whether there's hockey, the Oscars, Star Académie, whatever, we work as if it didn't exist.
People who are going to want to watch this are going to go. Everyone talks about it has existed for 18 years, if you like it, you'll watch it, if you want to see the other side, you have the right. It doesn't change anything for me. There are two things I can't change in my life: the weather and TVA programming. From there, we do our job. And, honestly, there are a lot of people who worked at TVA against us, it's a lot of people I respect and I have a lot of friends in that. Marc Dupré is my friend, I worked with Stéphan Bureau, he did stuff on RBO. I wish them the best of luck"
To listen to the segment, it's here.