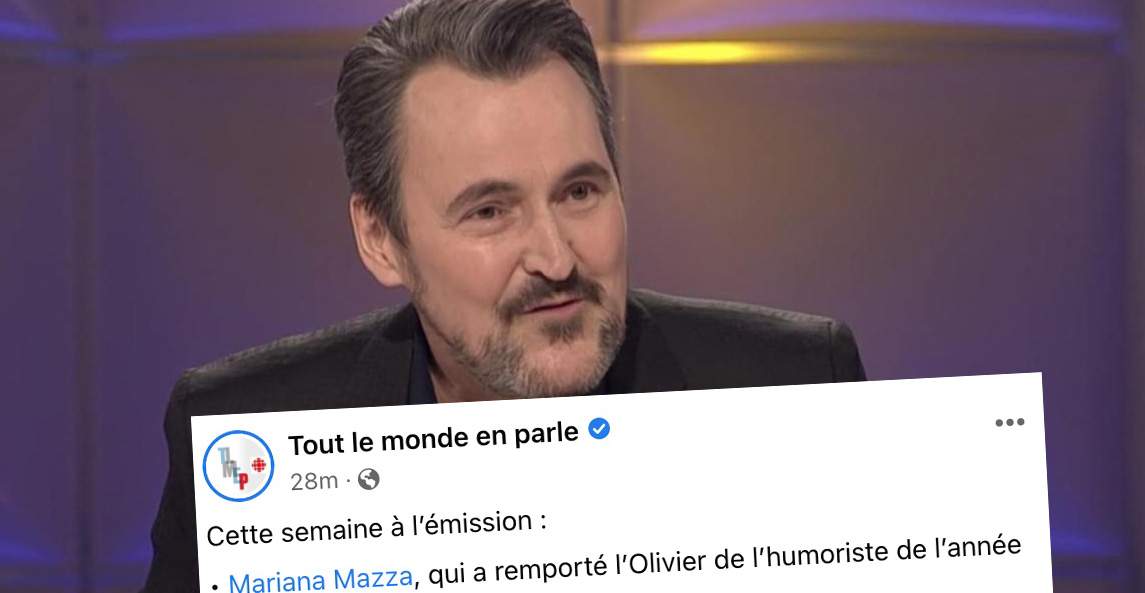 Everyone's talking about it guests are revealed
Everyone talks about it has just revealed the guests who will be in the Radio-Canada studios to answer questions from Guy A Lepage. Once again, the TLMEP team was able to put together an excellent guest list for their Sunday show.
We will find: Mariana Mazza, who won the Olivier for comedian of the year at the Gala les Olivier, Amélie Lemieux, the mother of Norah and Romy Carpentier, and the journalist of the program Enquête Marie-Pier Bouchard to react at the announcement of a public inquiry into the tragic deaths of the two young girls, Quebec Finance Minister Éric Girard, Ghyslain Raza, who broke the silence in the documentary Dans l'ombre du Star Wars Kid, and director Mathieu Fournier, Alicia Moffet for her new EP INTERTWINE, journalists Katia Gagnon, Gabrielle Duchaine and Ariane Lacoursière for the book 5060. The carnage of COVID-19 in our CHSLDs.