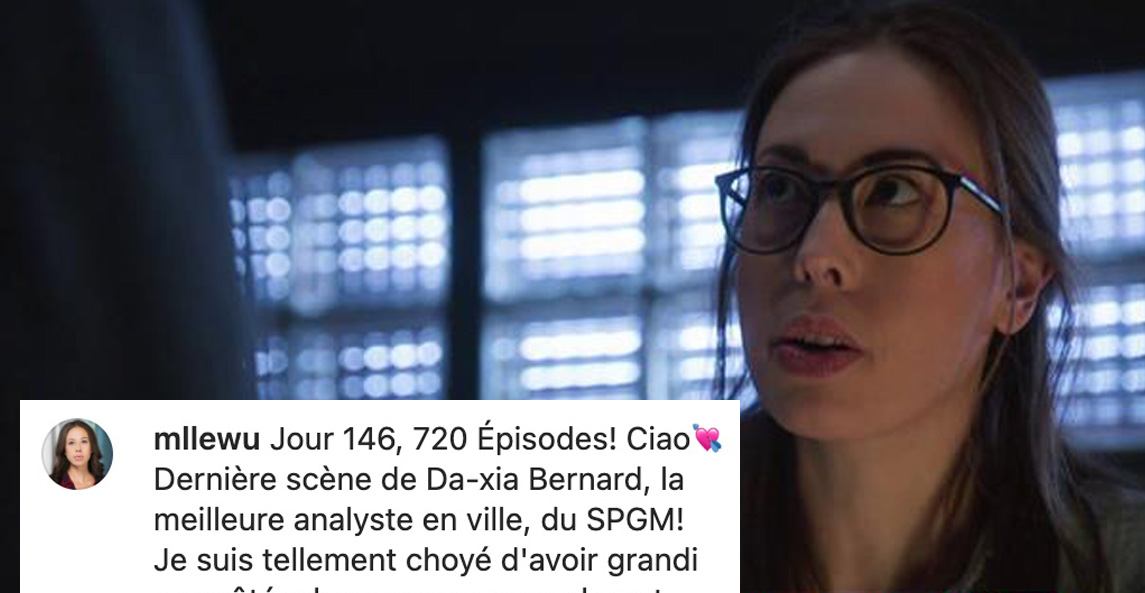 It's now over for Da-xia Bernard in District 31
It is now the turn of actress Cynthia Wu-Maheux, who plays the character of Da-xia Bernard, to bid farewell to the District 31 series. The series is ending soon and several other actors and actresses have written a word about social networks to give thanks. You can also read those of Master Durand, Jean Briere et ryan robin.
Cynthia wrote on her Instagram account: " Day 146, 720 Episodes! Ciao. Last scene of Da-xia Bernard, the best analyst in town, from the SPGM! I am so blessed to have grown up alongside this character for the past 6 years! I am inhabited by a great wave of gratitude, thank you to Lucie Robitaille, Luc Dionne, @creafab2018 , @lapierre.karine @agencerbl@aetiosprod, @icirctele @maglobensky @31podcast For the awesome memes! All my colleagues, actors, technicians, directors, driver, police officers from #SPVM, extras, CCM of love! @mjfournier121 @mppatenaude And you dear public, thank you for having jumped into the adventure with both feet, in this virtual reality of DISTRICT 31! Big digital hug! Peace out! ».