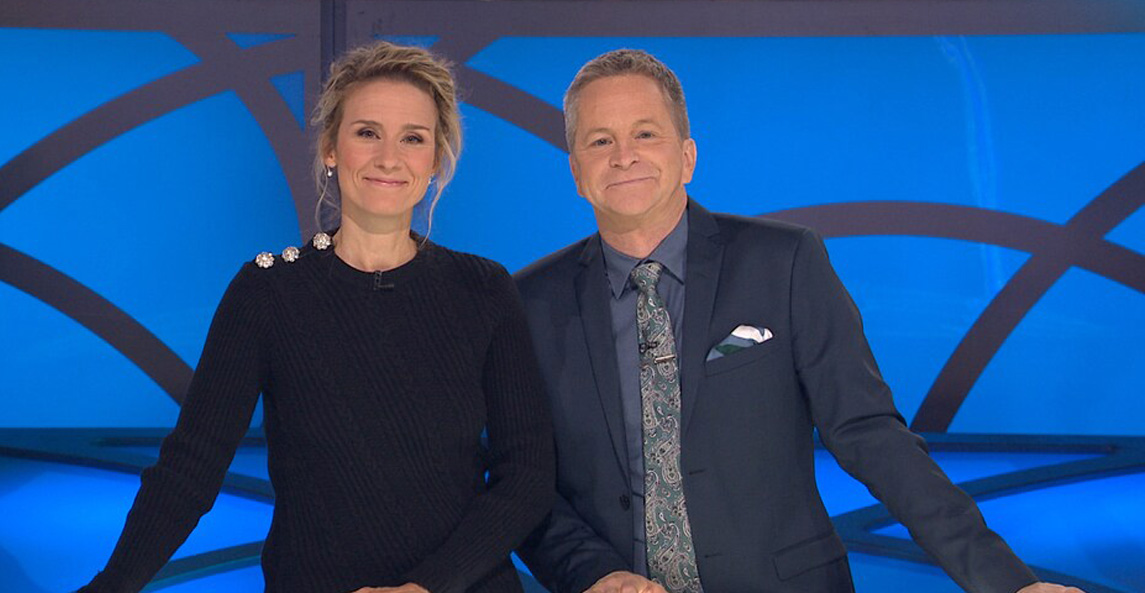 We now know who replaces Edith Cochrane at Children of TV
Last January, Edith Cochrane announced in a video that she was leaving the Children of TV show at the end of the season. Today, Radio-Canada announced who will be on the show alongside André Robitaille. It is the friendly Mélanie Maynard who will now be André's accomplice for this excellent show.

The good news of the day!!!!! https://t.co/Ax9jzG4pAX

- André Robitaille (@andrerobitaille) March 23, 2022
Here is the press release from Radio-Canada:
Radio-Canada and Groupe Fair-Play are pleased to announce that Melanie Maynard will be the new accomplice ofAndre Robitaille for the 13th season of Children of TV, which will be shown in 2022-2023 on HERE TV.
Recognized for its verve, Melanie Maynard has hosted or co-hosted nearly fifteen television shows in his career, as well as several daily radio shows on various stations. Trained as an actress, she has held roles in several drama series, including 30 lives, and played in the theater in addition to co-signing a few plays in recent years.
Melanie Maynard had this to say about his new role: "I'm thrilled to be joining the Children of TV. It's a show that I already love, a television set that's always pleasant to visit as a guest… and now I'll find myself there every week, what a pleasure! I can't wait to discover all these archives, to take part in the exchanges with the guests… and certainly to tease them a little, in my own way".
Director General of Radio-Canada Television, Dany Meloul, was delighted with her arrival: "We are convinced that Mélanie will quickly make her place in the hearts of the public, who already know her very well. Her bubbly personality, her sense of humor and her repartee make her an excellent accomplice for André Robitaille".
Guy Villeneuve, executive producer of the Flair-Play Group, adds: "The whole team, André and I are very happy to welcome Mélanie to the family of Children of TV. His great experience, his love of Quebec television and his lively humor will certainly contribute to the success of this new season".
Moreover, in addition to the arrival of Mélanie Maynard, another change will mark the next season of Children of TV, which will be recorded in a new setting.
See this post on Instagram