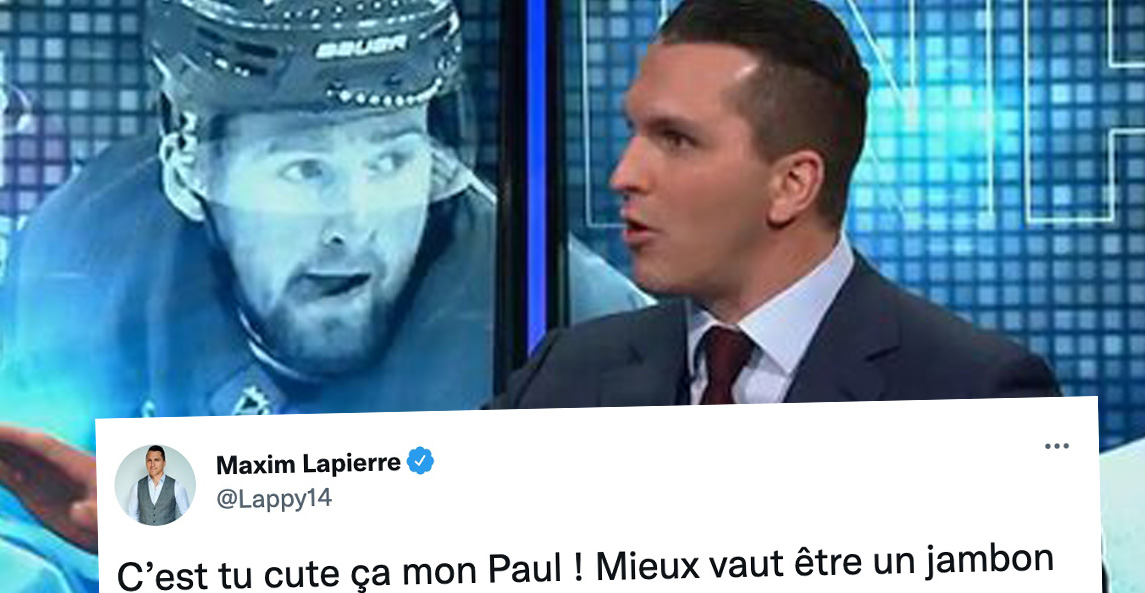 Maxim Lapierre and Guillaume Latendresse respond to an inappropriate comment from a user
A user has decided to send the columnists of TVA Sports Maxim Lapierre and Guillaume Latendresse for a walk. Since these 2 ex-hockey players joined the TVA team, we can say that they have brought a breath of fresh air with comments that are always relevant and interesting.
A certain Paul called Maxim and Guillaume two big hams that are just good enough for TVA Sports. Maxim shared his comment giving him a retort: ​​" How cute are you my Paul! Better to be a ham with class than a pharmacist without respect. ".