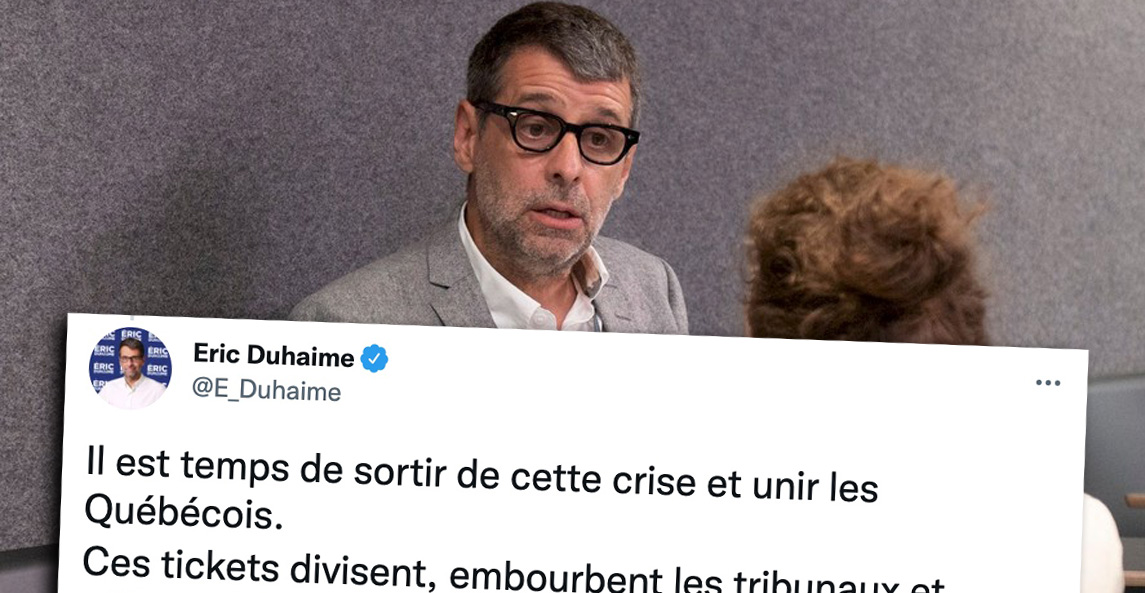 Eric Duhaime calls on the government to withdraw the $1500 fines
Eric Duhaime wants the government to withdraw $1500 fines for people who have not respected the curfew. We can read in his message: We demand amnesty for the 50,000 Quebecers who received $1500 fines. This sanction is disproportionate, especially since the majority is due to the non-respect of a scientifically unjustified curfew. ».
He adds: " It is time to get out of this crisis and unite Quebecers. These tickets divide, bog down the courts and affect many people who cannot afford to pay. ».