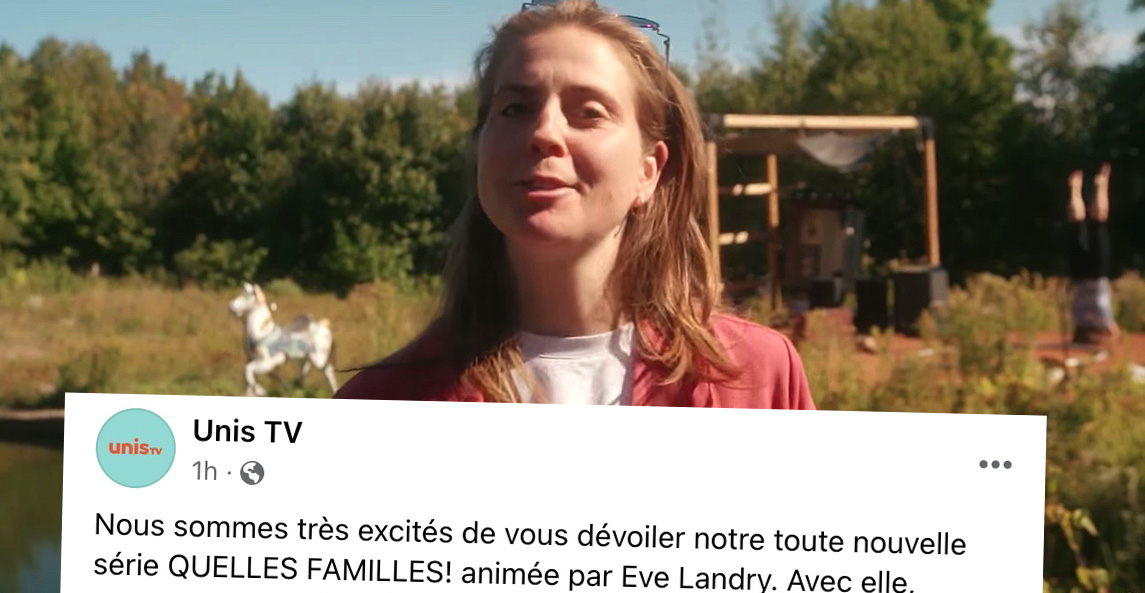 Eve Landry announces her new project on television
It is in a short video that Eve Landry has just announced her new project. His new program Quelle Familles will be broadcast on Unis TV from April 7.
By posting the video, we can read: " We are very excited to unveil our brand new QUELLES FAMILIES series! hosted by Eve Landry. With her, travel through Quebec, Ontario and Nova Scotia to meet families who have taken up the challenge of living differently and reinventing their daily lives. A favorite series! It's an appointment from Thursday April 7 at 20:30 p.m. for 13 episodes. Also available online on TV5Unis. ».