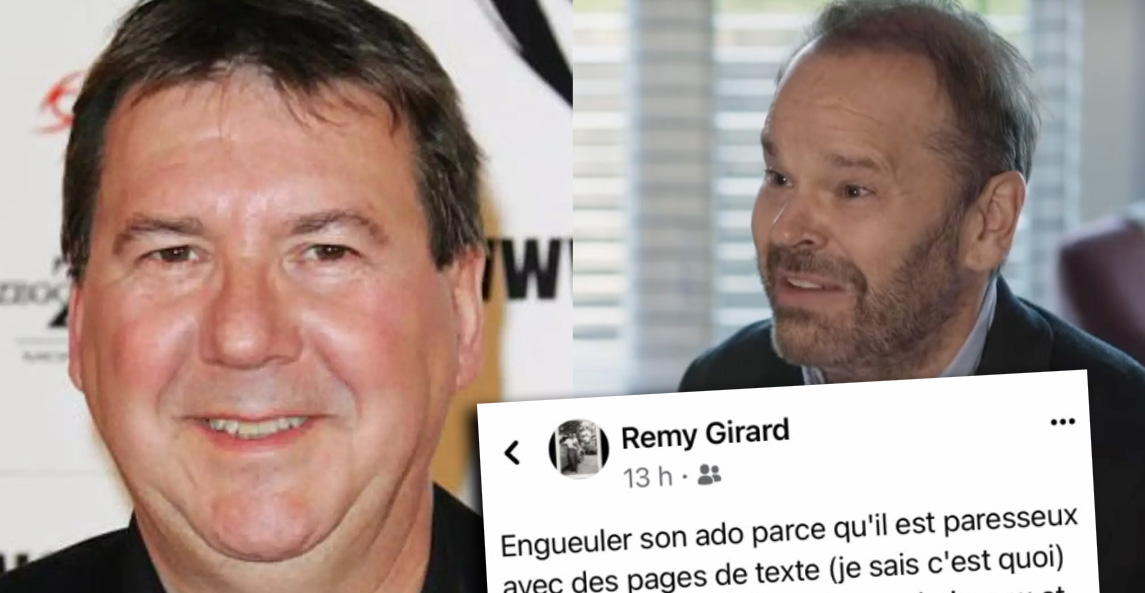 Remy Girard is impressed by the great talent of Michel Charette and he makes a publication to say so
Remy Girard paid quite a compliment to comedian Michel Charette. In a post, we can read: "Yelling at your teenager because he is lazy with pages of text (I know what it is) while trying to start a chain saw and at the same time do a comic number because when he drops the saw it leaves! That, my friends, is a great comedy performance! A performance by a great actor by Mr. Michel Charette. Watch Happiness".
Michel shared the comment saying, " Some people think I should do a little less, but I like this comment from a certain actor with a little talent!! Thank you my spiritual father!! I love you ».