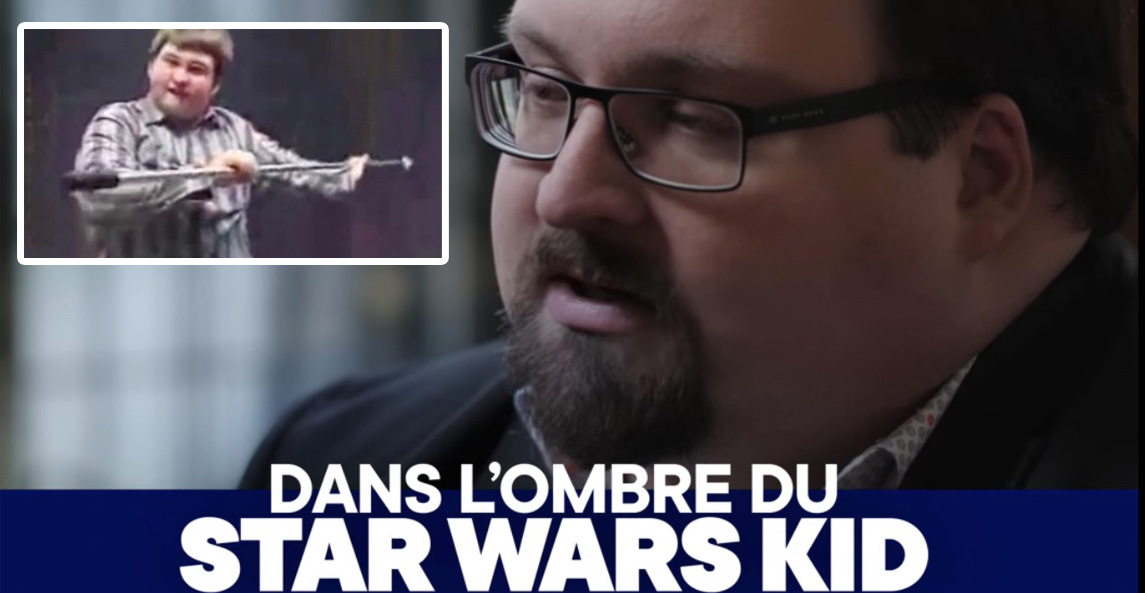 The trailer for the documentary about Quebecer Ghyslain Raza from the Star Wars Kid video
Télé-Québec will soon present a documentary on the Star Wars Kid. Quebecer Ghyslain Raza has become popular on the web despite himself. We get to know who uploaded the video and how Ghyslain experienced it all.
As the trailer was released, it read: " In the shadow of the Star Wars Kid looks back on the story of Ghyslain Raza, who despite himself became the very first in the history of virality. Long before the existence of social networks, the clip in which he had fun wielding a stick like a Star Wars saber crossed the milestone of one billion views. For the first time, almost 20 years later, he agrees to break the silence and talk about his story in order to raise issues related to virality and the reach of the Internet. The documentary will be presented on March 30 at 20 p.m. ».