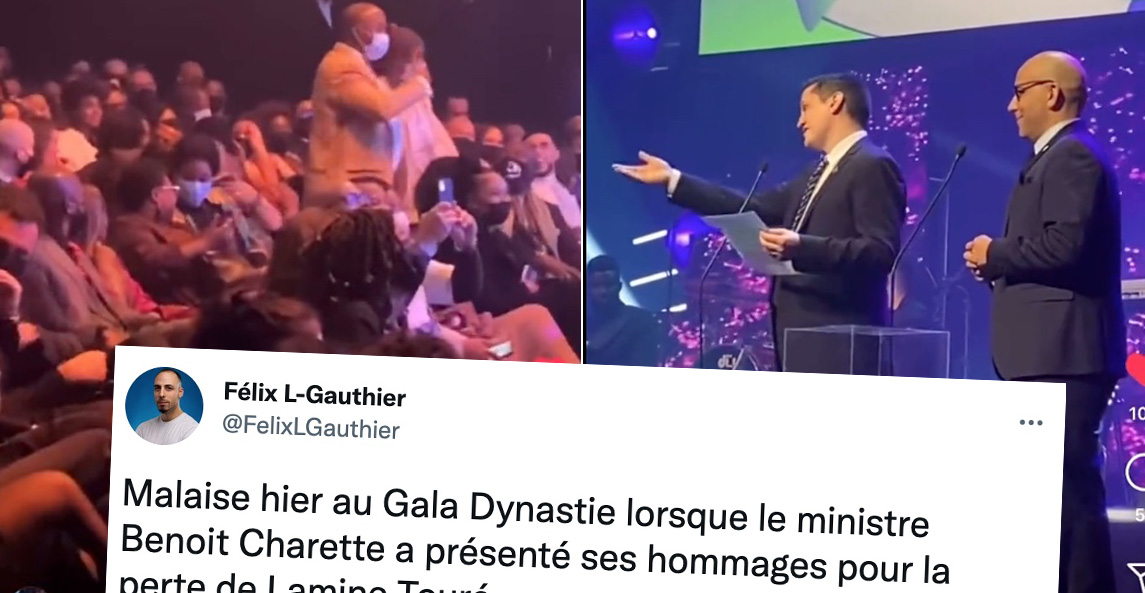 Great discomfort caused by Minister Benoit Charette during the Dynasty Gala
During the Dynasty Gala, Minister Benoit Charette mistakenly mentioned the death of Lamine Touré, the founder of Nuits d'Afrique, while offering his sympathies. People started to stand up to say that he is still alive and present in the room.
Journalist Hadi Hassin shared the firm's response to this error: " The Minister's speech contained an ambiguous formula and in trying to get out of his text, he misinterpreted it, leading to the incident in question. The Minister says he is sorry for the situation. ».
Unease yesterday at the Gala Dynastie when Minister Benoit Charette presented his tributes for the loss of Lamine Touré.
This one was not only alive, but also present in the room.#polqc #galadynasty pic.twitter.com/PLQj9P62gL

— Felix L-Gauthier (@FelixLGauthier) March 7, 2022
1/2 Invited to speak on Saturday at the Gala Dynastie, @CharetteB mistakenly mentioned the death of Lamine Touré, founder of Nuits d'Afrique, while the latter was present in the room. The minister even offered his sympathies to people in the room. #polqc pic.twitter.com/CPxHrvjW3U

- Hadi Hassin (@hassinhadi) March 7, 2022
1/2 Invited to speak on Saturday at the Gala Dynastie, @CharetteB mistakenly mentioned the death of Lamine Touré, founder of Nuits d'Afrique, while the latter was present in the room. The minister even offered his sympathies to people in the room. #polqc pic.twitter.com/CPxHrvjW3U

- Hadi Hassin (@hassinhadi) March 7, 2022
I immediately apologized to Mr. Touré and we were able to laugh about it together. We agreed to share a few dance steps together during a next visit to Balattou! 😉

— Benoit Charette (@CharetteB) March 7, 2022