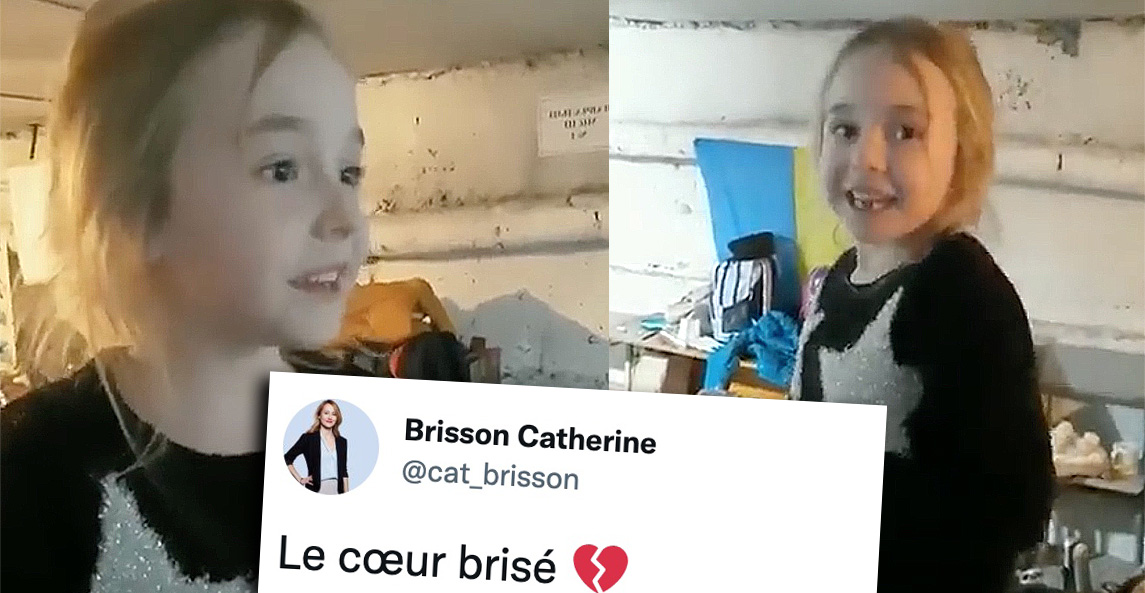 A little girl from Ukraine moves everyone with her cover of Frozen in a bomb shelter
A little Ukrainian girl Amelia decided to sing the theme song from the movie Frozen in a bomb shelter in Kyiv. This video is going around the world, Internet users are moved by Amelia's performance. It was a certain Marta Smekhova who put the video online, she explains: " The little girl was so sociable, so talkative… She said that in addition to drawing, she also loved to sing. And she whispered that her dream was to sing on a big stage in front of an audience ».
Over 8 million views for this video.
Heartbroken 💔 https://t.co/qEtkFKj4Vn

— Catherine Brisson (@cat_brisson) March 7, 2022