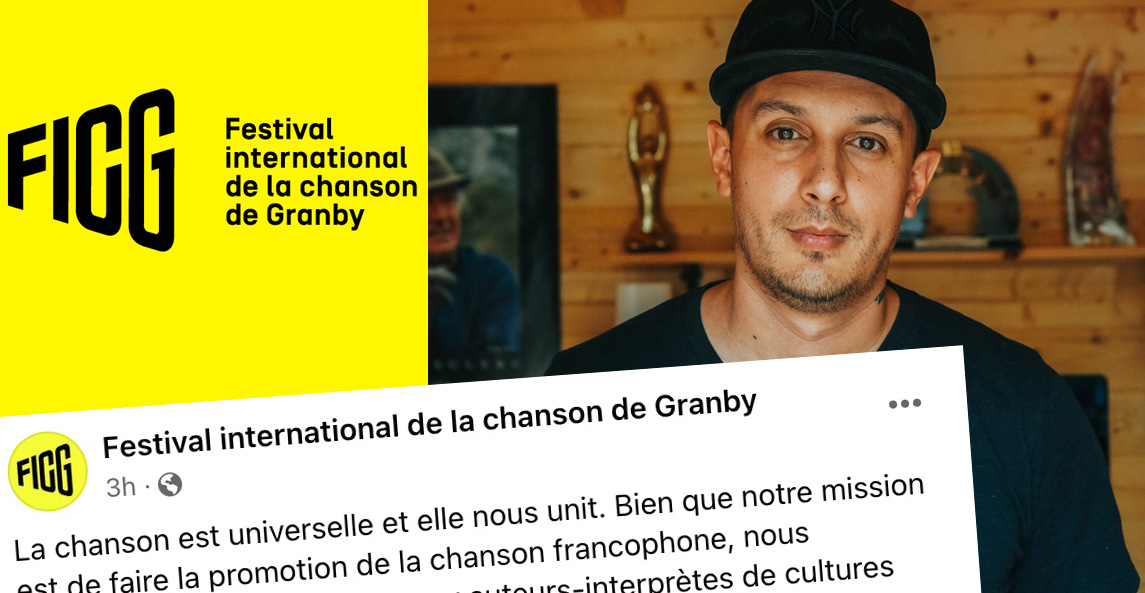 The Festival international de la chanson de Granby reacts following the saga with Samian
The excellent rapper Samian was invited to the Festival international de la chanson de Granby then they decided to refuse his presence because the festival wanted him to sing in French. Samian's post read: " I was invited to perform at a music festival in Granby. Thereafter, we require that my concert must be 100% in French. I therefore take the time to explain that my latest album is entirely in Anishinabemowin, and that several of my songs on my previous albums contain passages in this same ancestral language (Also, do your homework: know who you choose to invite into your events)Finally, it is with amazement that I learn this morning that they refuse my presence, because my concert would not be 100% in French. ".
The team of the Festival international de la chanson de Granby has just reacted: The song is universal and it unites us. Although our mission is to promote French song, we want to leave room for singer-songwriters from Indigenous cultures. It is with this in mind that we invited Samian. He is an artist that the Festival team adores. Knowing that there are titles in French and titles in his mother tongue in his repertoire, we asked that he be able to perform songs in French and in Anishinabemowin. We will continue the dialogue with Samian and his representative so that the Festival can present this great artist to the public at its next edition. ».
Samian's post: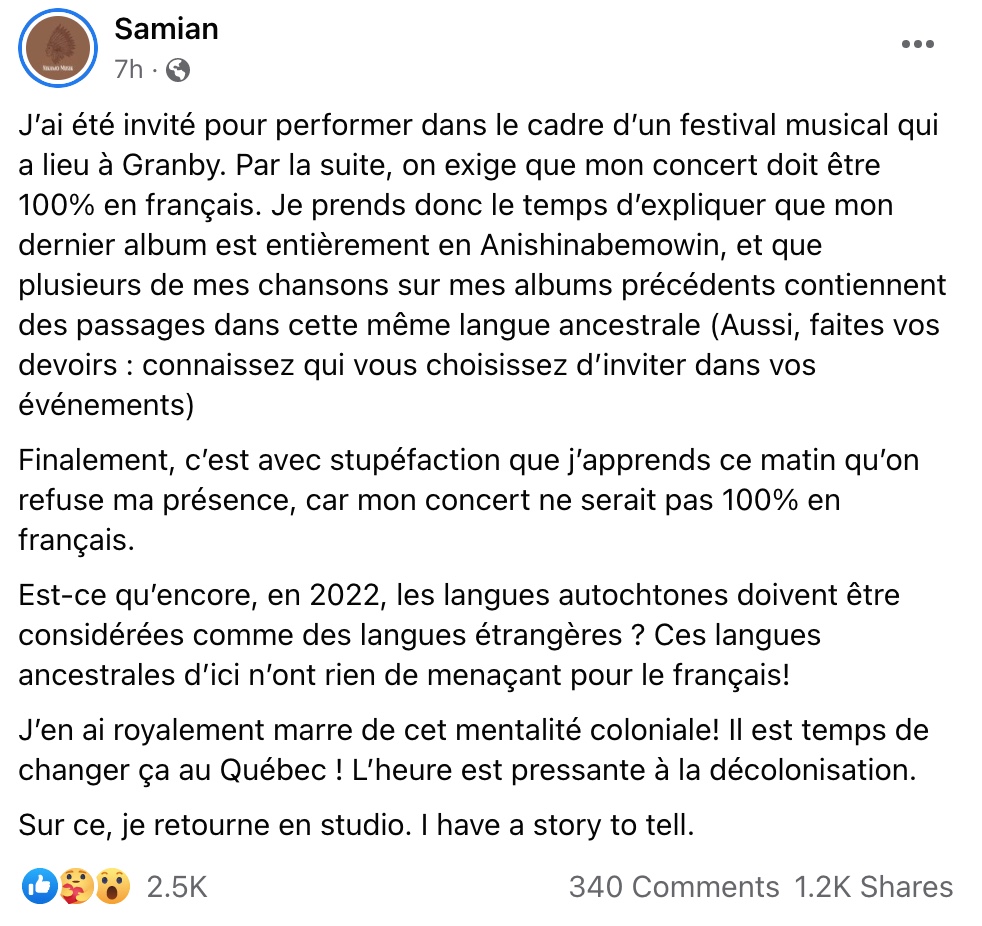 The reaction of the Festival international de la chanson de Granby: