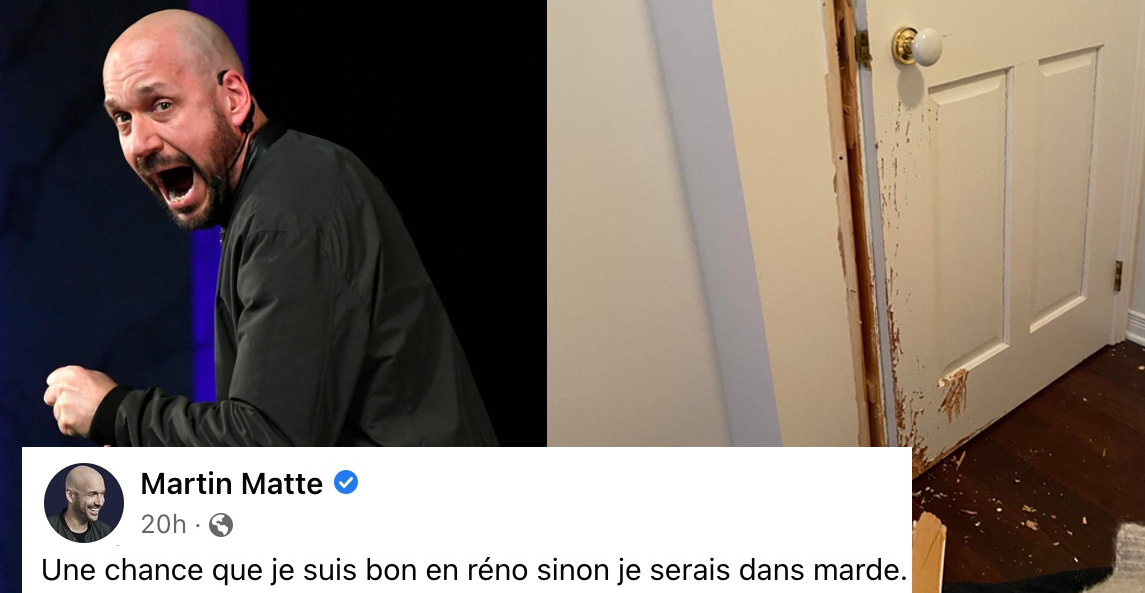 Martin Matte explains how a door was broken down in his home
Comedian Martin Matte has made a publication to explain how a door was broken down in his home. We are far from suspecting that it is the beautiful little dog who is photographed who managed to do all this mess. Martin will have no choice but to take out his handyman character in Les beaux malaises to fix everything.
We can read in his publication: " It's the story of a dog, do you understand, his little family goes on skis as usual, she walks around the house, enters a room, the door closes accidentally... And then she tries to open it. Who would have thought that the dog in the photo would have been able to do this a year later. Ps: Luckily I'm good at renovations otherwise I'd be in trouble. ».