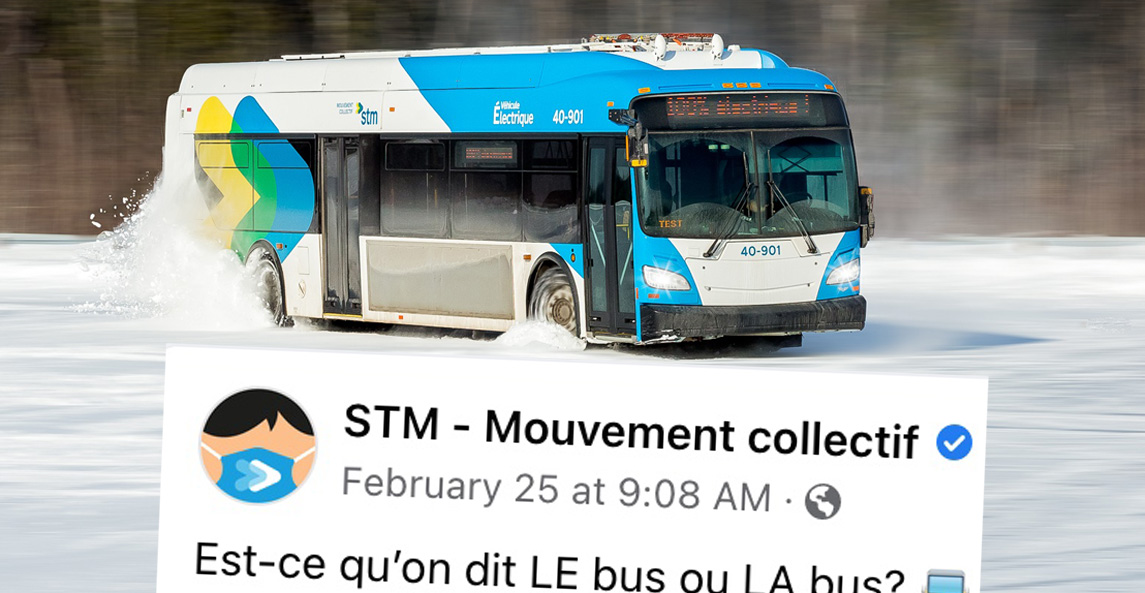 The STM asks if we say THE bus or THE bus and it gets out of hand in the comments
The STM has decided to settle on their Facebook page the famous question if we should say THE bus or THE bus. Everyone got on board with the post and netizens offered great responses. The STM wrote: " Do we say THE bus or THE bus? As we could benefit from a little levity on social media these days, we propose to settle this here and now. The most popular answer will become the truth. GO! ».
They then wrote: " WOW! We will not have the choice to start from an Excel file. Do you have other agreements or expressions which vary in Quebec and which deserve a vote as long as they are there? Like ONE or ONE donut? ONE or ONE fries? A or A "follows"? ».