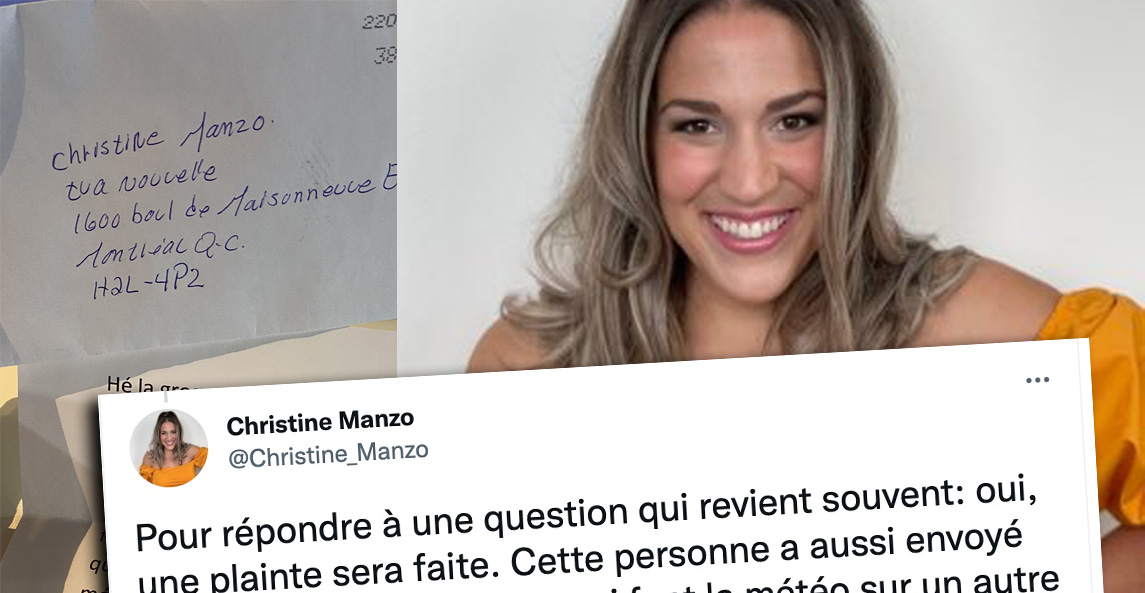 Weather presenter Christine Manzo receives a completely inappropriate message and files a complaint with the police
The excellent TVA and LCN weather presenter Christine Manzo posted a letter she received online. This unacceptable message was also sent to other women who make the weather on other channels. Christine's post reads: " Good morning everyone! There were letters like this for my weather colleagues and me, from the same person who went to the trouble of typing, printing, folding, stamping and posting these beautiful messages. Ahhh! Being a woman and doing TV ».
In another publication, she explains that a complaint has been made and that there is an open investigation: " To answer a question that often comes up: yes, a complaint will be made. This person also sent letters to women who do weather forecasting on another network. An investigation is already open at the SPVM. I will add myself to the number. ».
Good morning everyone! There were letters like this for my weather colleagues and me, from the same person who went to the trouble of typing, printing, folding, stamping and posting these beautiful messages.

Ahhh! Being a woman and doing TV 🥰 pic.twitter.com/jmQdln0yNu

— Christine Manzo (@Christine_Manzo) -