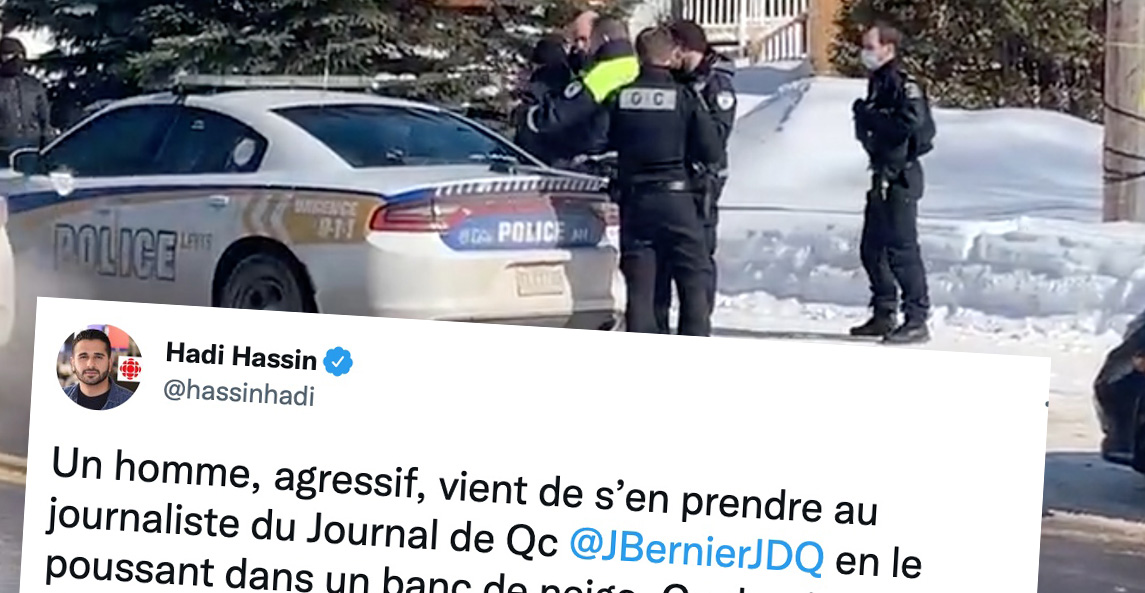 A man from Lévis attacks a journalist from the Journal de Québec
Radio-Canada journalist Hadi Hassin has just reported that a man from Lévis pushed journalist Jérémy Bernier of the Journal de Québec. We can read in his publication: "A man, aggressive, has just attacked the journalist of the Journal de Qc @JBernierJDQ by pushing it into a snowdrift. The latter photographed the exterior of his house as part of his job. A police officer from the SPVQ intervened. A complaint has been filed with the police. ".
We can see in another publication the arrest of the individual.
An aggressive man has just attacked the Journal de Qc journalist @JBernierJDQ by pushing it into a snowdrift. The latter photographed the exterior of his house as part of his job. A police officer from the SPVQ intervened. A complaint has been filed with the police.

- Hadi Hassin (@hassinhadi) -
The man was arrested by the Lévis police and arrested, as shown in this video by my colleague @MarcALavoie. pic.twitter.com/d6CWPpAjeu

- Hadi Hassin (@hassinhadi) -