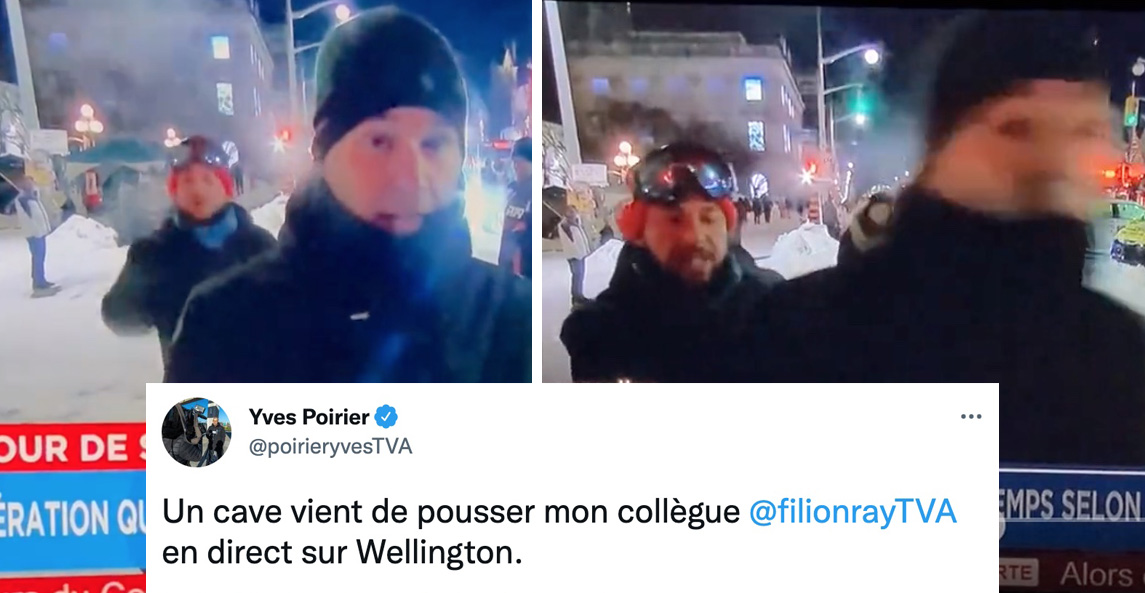 Unacceptable gesture a man pushes journalist Raymond Filion live at LCN
During a live broadcast on LCN, journalist Raymond Filion was pushed by a man. Raymond had no idea that the man who had been causing trouble for a while was going to come back and surprise him from behind. All journalists denounce what happened.
Yves Poirier commented on the incident: " A cellar just pushed my colleague @filionrayTVA live on Wellington. Here is this unsightly scene. I hope this guy will be arrested. ».
Serious 👇 pic.twitter.com/jxuw0r1bwl

- Pierre-Olivier Zappa (@pozappaTVA) -