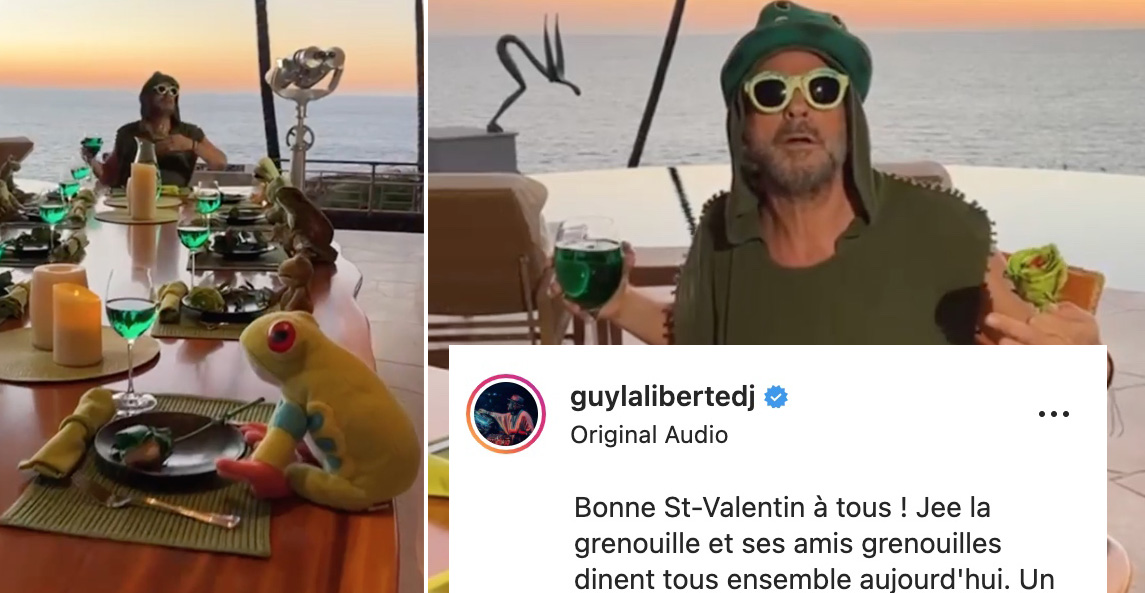 Guy Laliberté publishes a rather bizarre video for Valentine's Day
Guy Laliberté has published a rather special video as part of Valentine's Day. We can see him at the table with a green drink as well as several frog doggies. Internet users comment by finding this concept quite funny and that it is truly one of a kind.
Posting the video, guy wrote: " Happy Valentine's Day everyone! Jee the frog and his frog friends are all having dinner together today. A good green meal to share. Well, there are a lot of people that Jee likes around this table are missing, but he will find them very soon. Love love love ».
See this post on Instagram