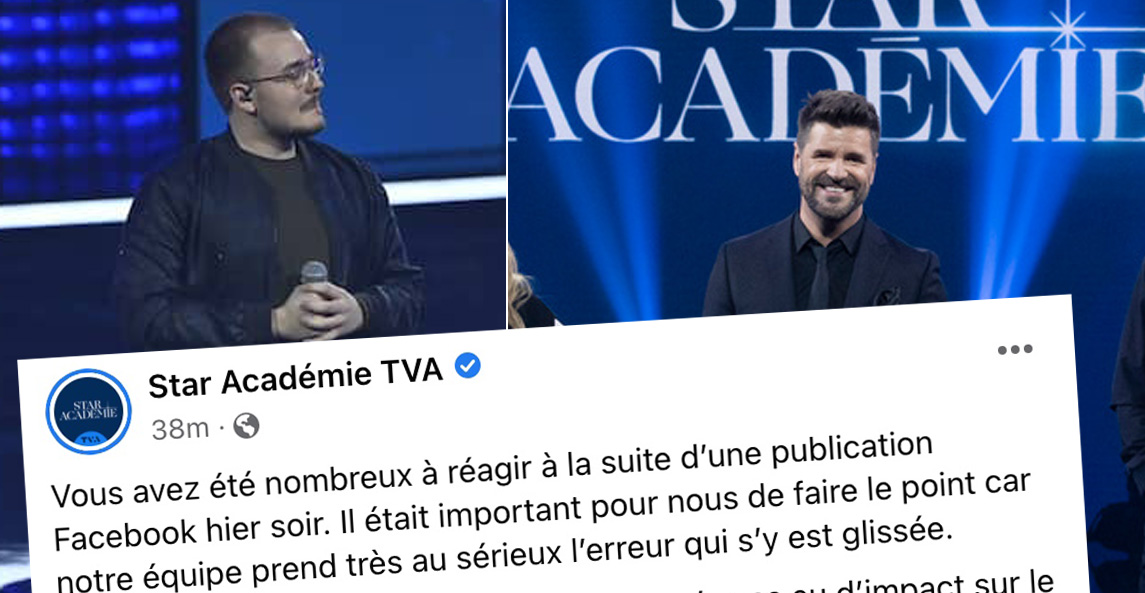 Star Académie fans cry foul and the show's team reacts
Several Star Académie fans are crying foul following yesterday's elimination. Viewers denounce the process of elimination that led Yannick Bissonnette-Powell out of the adventure. Like every Sunday, the public has the opportunity to save one of the candidates in danger while the faculty saves one too.
On television, one could read in the early evening to vote:
Yannick texting 1
Mathieu texting the 2
Jeremy texting the 3
On the other hand, on the Star Académie Facebook page, the voting order was completely different (Yannick and Jérémy were reversed)
Jeremy texting the 1
Mathieu texting the 2
Yannick texting 3
The post was quickly corrected, but it's unclear how many people voted to save Jeremy when he thought he was saving Yannick. Several Internet users expressed their dissatisfaction in the comments. (via BullshitQC)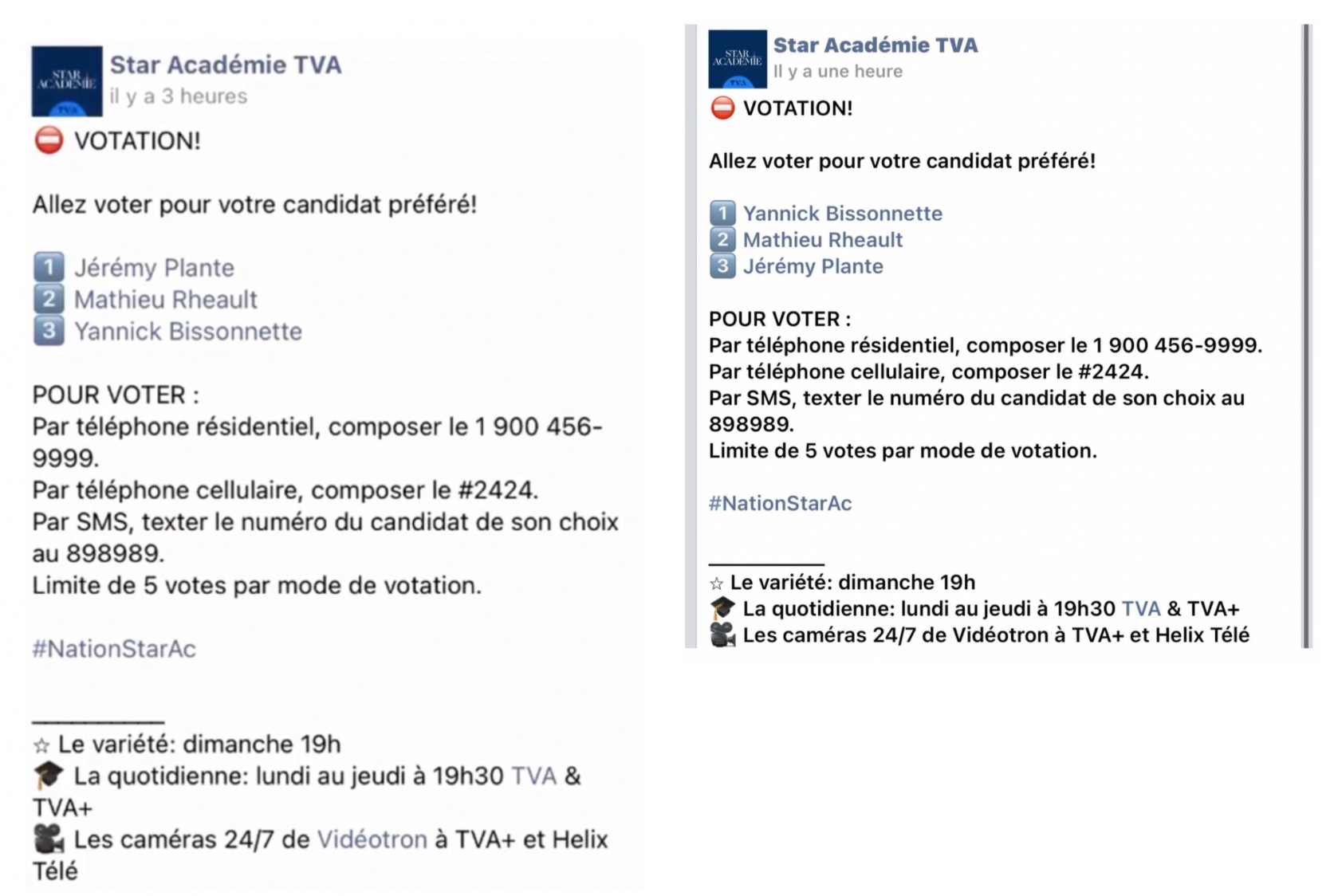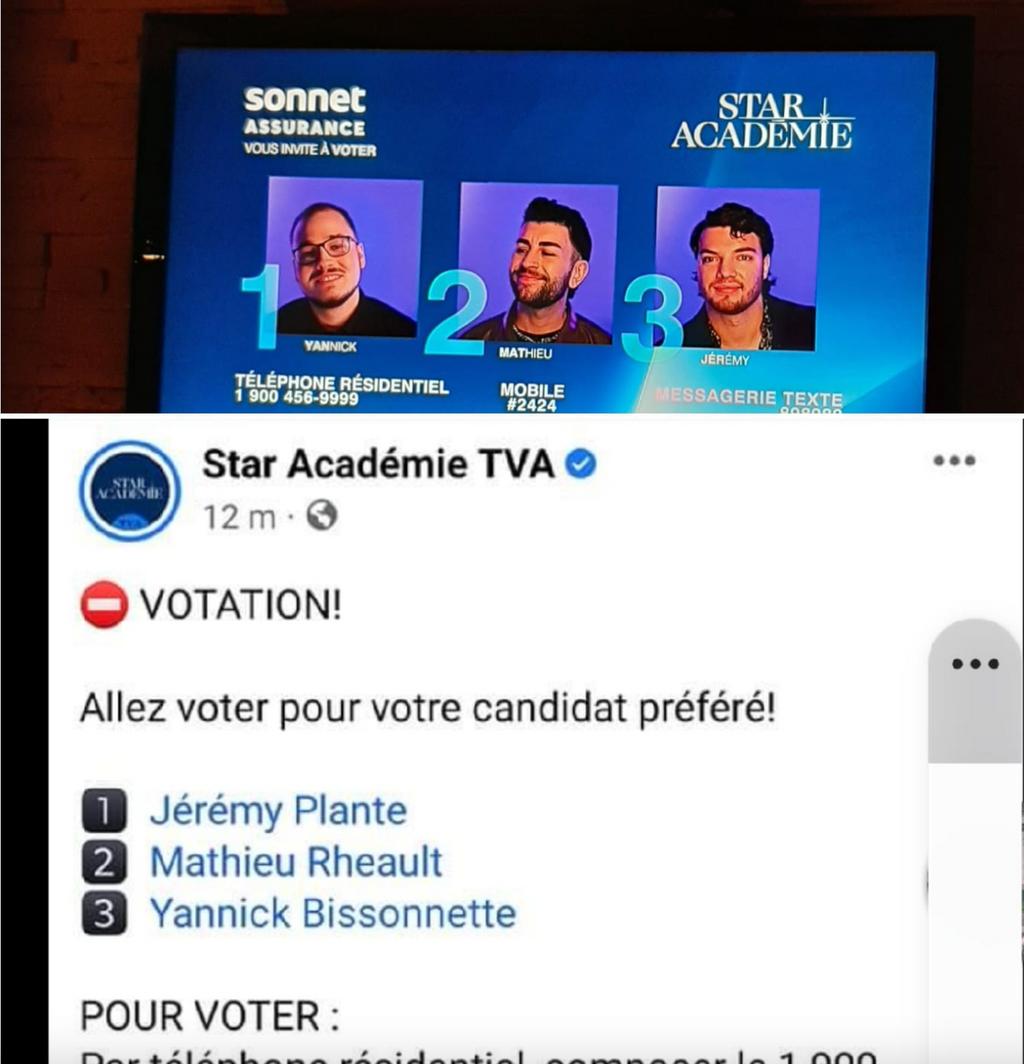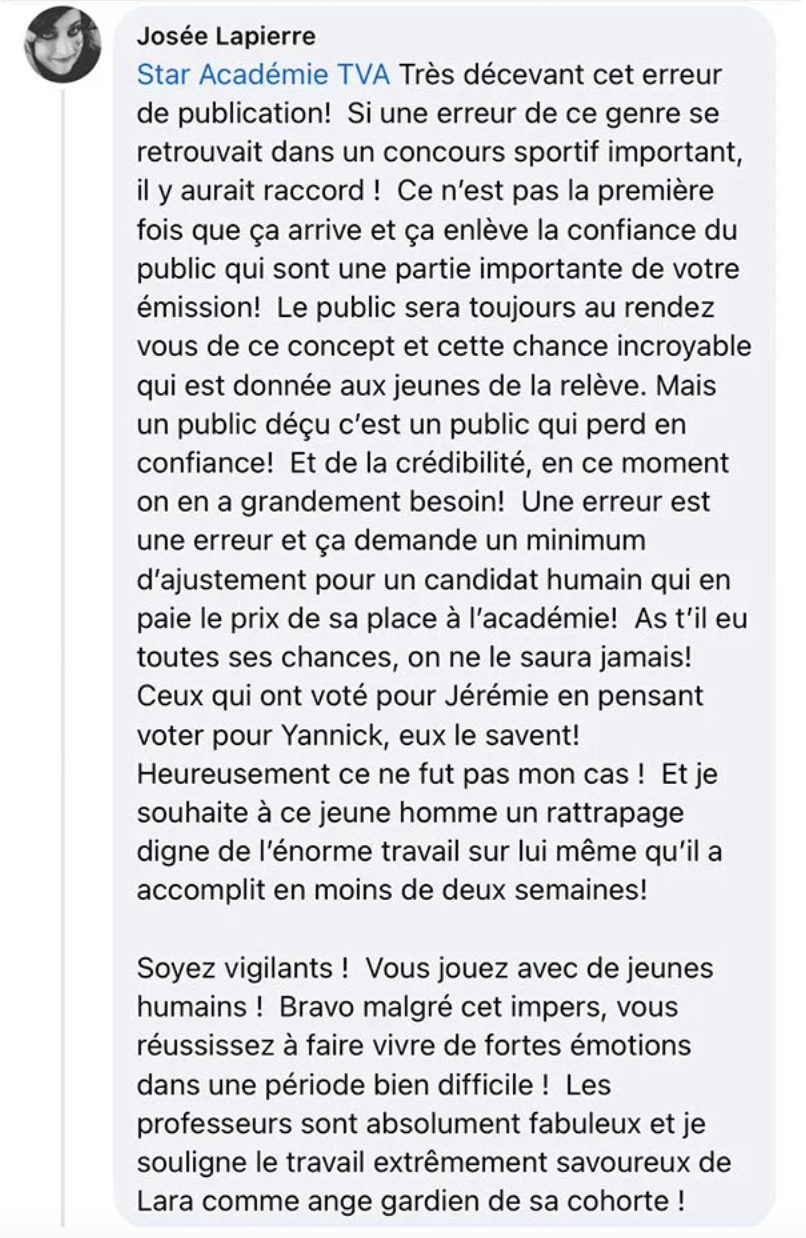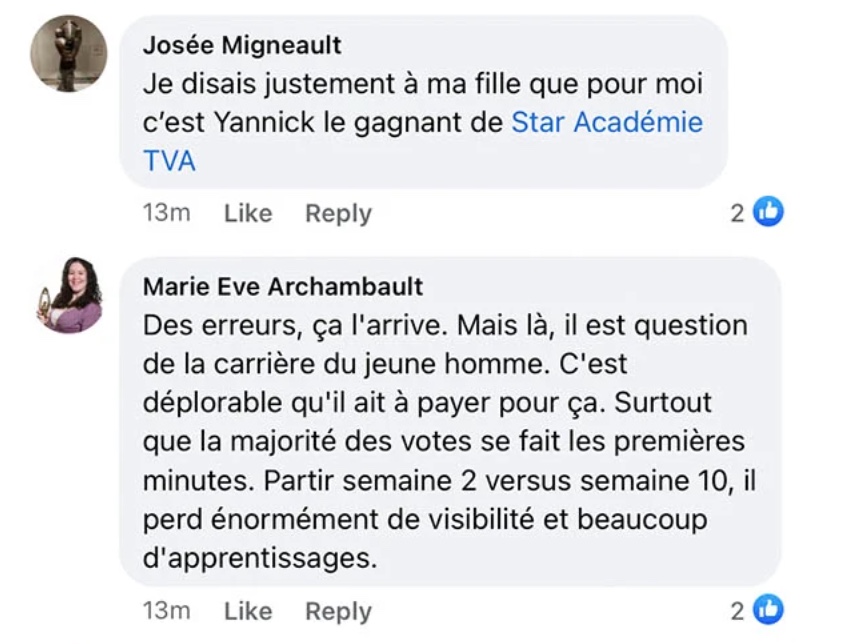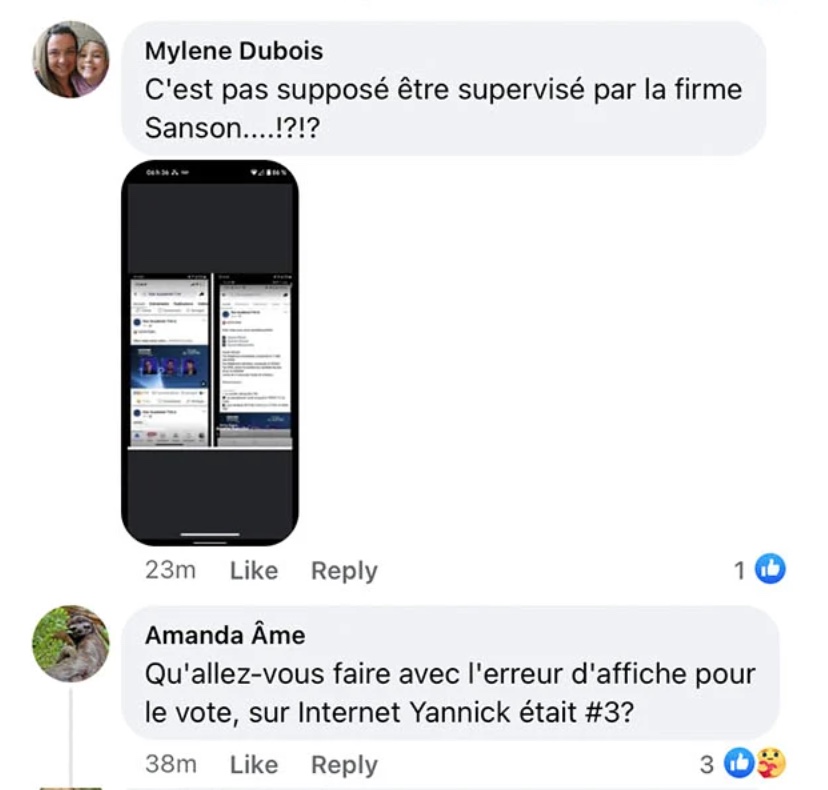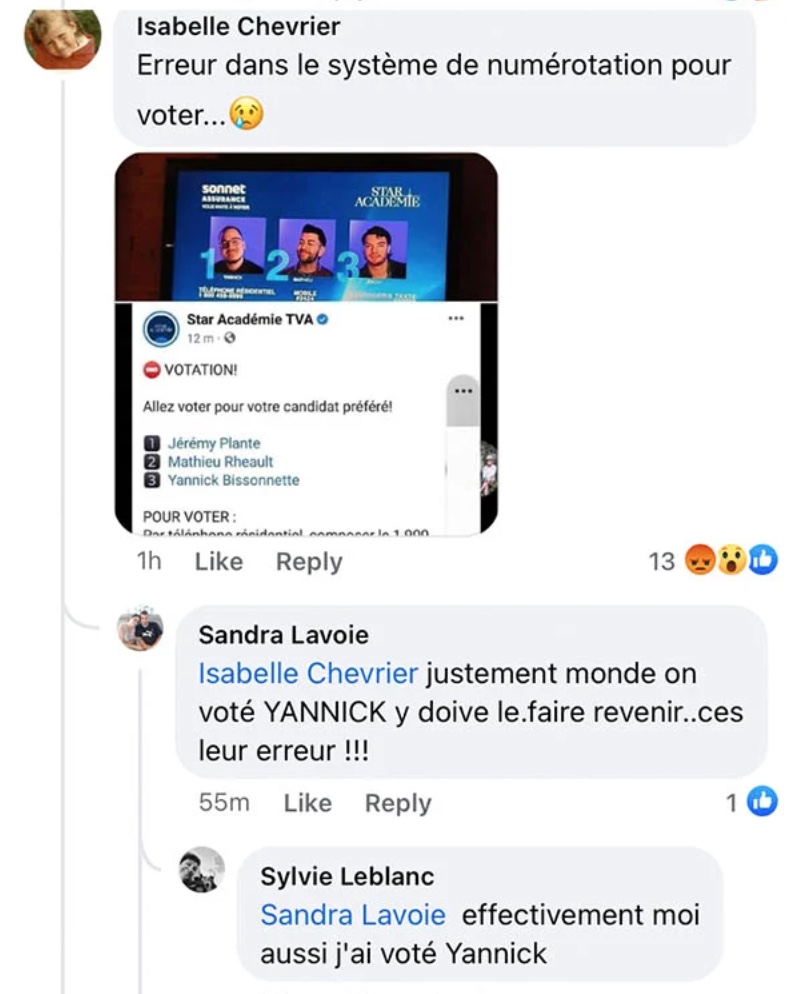 Star Academy's reaction:
The Star Académie team reacted following this whole saga, we can read: " Many of you reacted to a Facebook post last night. It was important for us to take stock because our team takes the error that slipped in very seriously. We can confirm that this error had no impact on the result. Throughout the voting period, conducted by phone and text, from the first minute the voting panel appeared on television, the result was overwhelmingly in Jeremy's favor and the trend continued throughout the evening. Although the Facebook post was posted for 22 minutes out of the 61 minutes of the voting period, remember that it was accompanied by an image on which all the information was correct. In addition, the voting panels featured in the show, seen by more than a million viewers on several occasions, and on all other platforms (Instagram, Twitter, etc.), were equally so. There is therefore no doubt that the result of the evening is indeed the choice of the public. ».