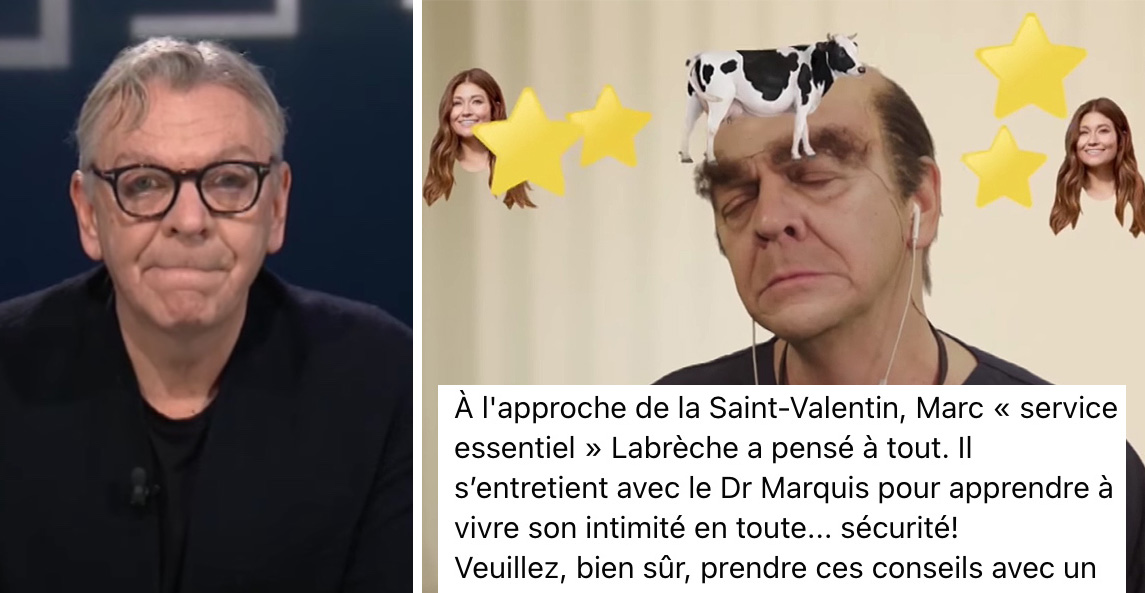 Marc Labrèche receives Dr Marquis to learn how to live his privacy safely on Valentine's Day
Marc Labrèche spoke with Dr. Marquis for tips on how to spend Valentine's Day safely. We can say that Dr. Marquis offers several ideas that will really change the plans for a beautiful romantic evening. Fighting against his sleep throughout the interview, the doctor woke up for a moment to perform a didgeridoo solo for us.
In posting this capsule, the That Year team wrote: " As Valentine's Day approaches, Marc Labrèche essential service has thought of everything. He speaks with Dr. Marquis to learn how to live his intimacy in complete…safety! Please, of course, take these tips with a large grain of salt! ».