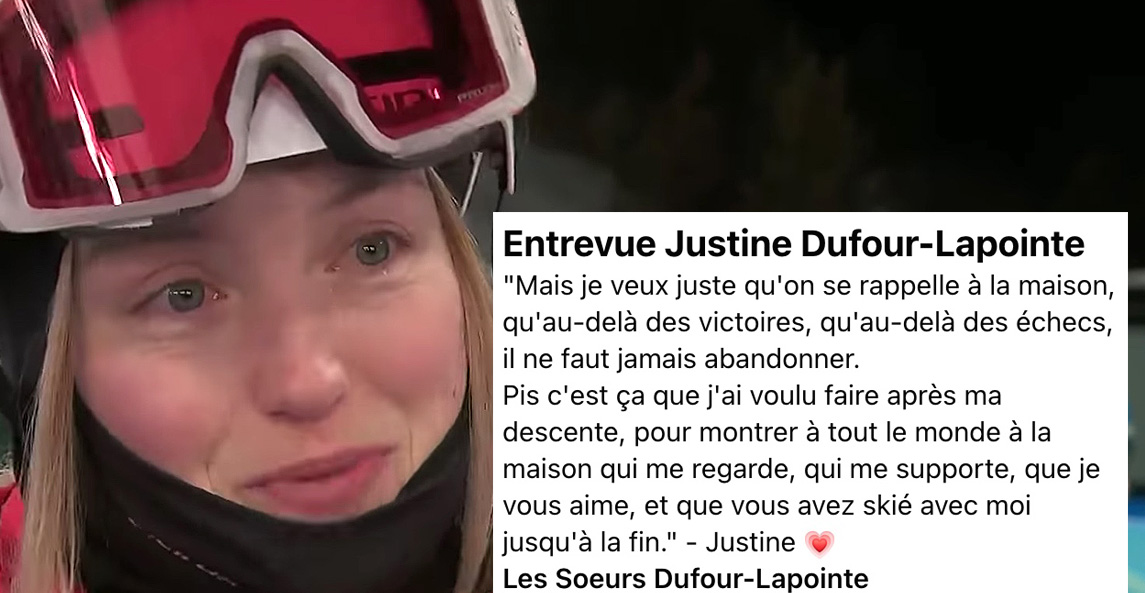 Justine Dufour-Lapointe delivers a touching and inspiring interview following her fall
Following her fall during the first wave of the moguls final, Justine Dufour-Lapointe gave a touching and inspiring interview to Radio-Canada. With tears in her eyes but a smile on her face, she answered the journalist's questions in a positive and serene way. She explained why she wanted to complete the test.
You can hear him say, " But I just want us to remember at home, that beyond the victories, beyond the failures, you must never give up. And that's what I wanted to do after my descent, to show everyone at home who is watching me, who supports me, that I love you, and that you skied with me until the end. ».
#ski acrobatic: Disappointment for @JDufourLapointe!

The Canadian crashed on the first wave of the moguls final. She will have to make a cross on the podium.#rcolympics #beijing2022 @Team_Canada pic.twitter.com/tPp8d69gb8

- Radio-Canada Sports (@RC_Sports) -