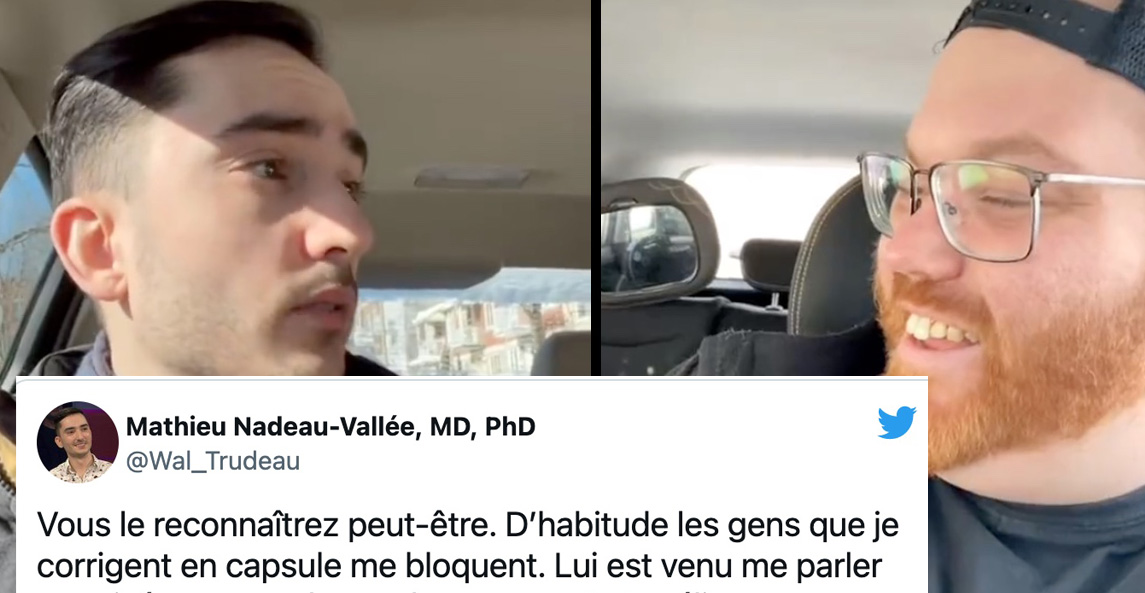 Instead of blocking the doctor from Tiktok he makes a video with him
Mathieu Nadeau-Vallée, aka the Tiktok doctor, recently commented on a video of a man in his car. He was giving information about the guy's comments while re-establishing the facts he was saying. Following his video, they decided to make one together.
Posting the video, it read: "VYou might recognize it. Usually the people I correct in capsules block me. He came to talk to me in private to ask me how to improve so as not to misinformation. In addition, with self-mockery, with this capsule. To his credit ».
You might recognize it. Usually the people I correct in capsules block me. He came to talk to me in private to ask me how to improve so as not to misinformation. In addition, with self-mockery, with this capsule. All in his honor 👍🏻 pic.twitter.com/QZbTXvPOar

— Mathieu Nadeau-Vallée, MD, PhD (@Wal_Trudeau) -
The first video:
Why speak of a "free choice" when it does not even seem enlightened? Let's stop misinformation. pic.twitter.com/vGEiT6q8qQ

— Mathieu Nadeau-Vallée, MD, PhD (@Wal_Trudeau) -