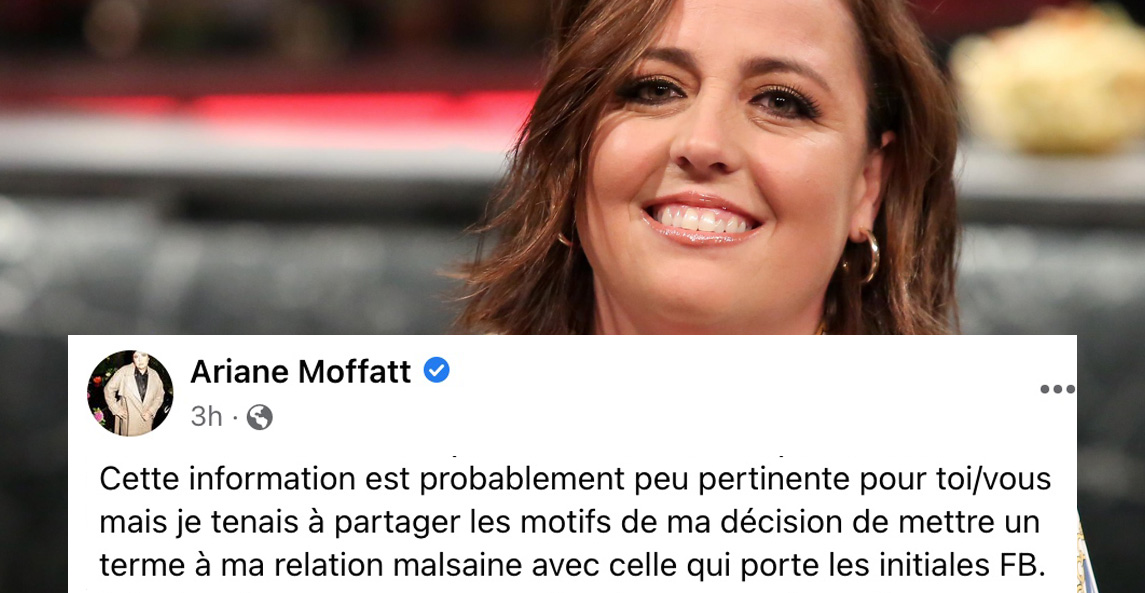 Ariane Moffatt is tired and leaves Facebook
Several stars have their image stolen on social networks to sell products in fraudulent advertisements. This fraud doesn't seem to stop and it seems to be very difficult/impossible to find the culprits. Ariane Moffatt has decided to act and make the decision to leave Facebook.
We can read in his publication: " It's been more than a year that my image has been fraudulently usurped to distort it (read slimming down everything that can be slimmed down on my photos), that I've been made to say atrocities totally contrary to my values ​​about weight loss and health, that I get messages from thousands of people asking me if my miracle pills work...».
She goes on to say: " These daily assaults, added to the pit of gratuitous and degrading criticism of the physical appearance of the public figures embodied by Facebook in a period when I cannot even simply practice my real job in a "normal" way, seem to me completely insane and affect me more deeply than I thought. ».
We take this opportunity to invite you to discover the new project of Ariane Moffatt and several other Quebec artists, 1969 Collective.