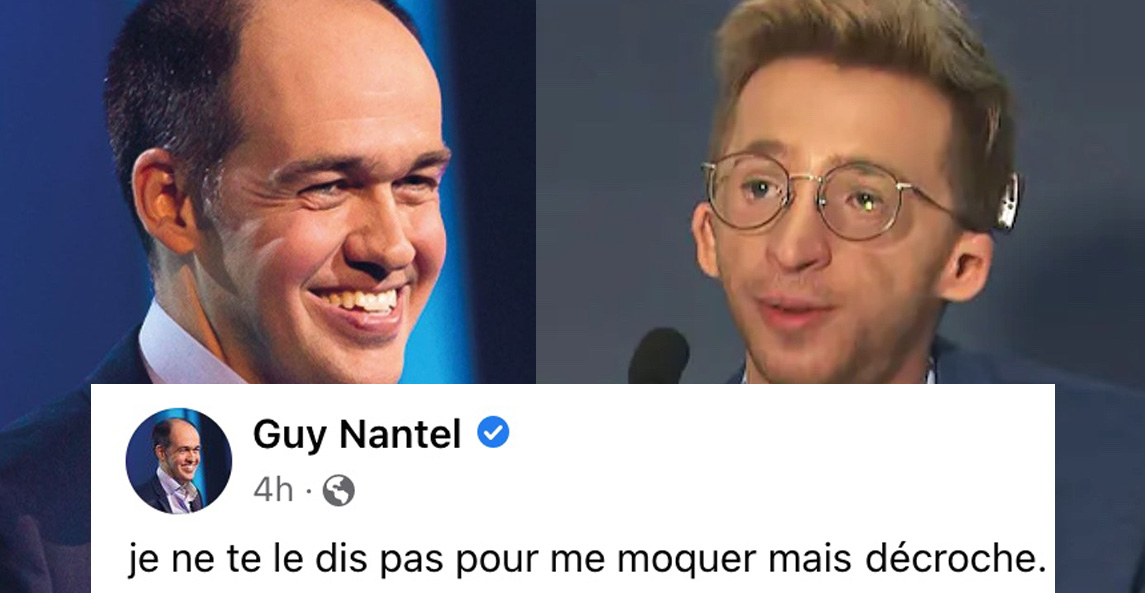 Guy Nantel has a message for Jérémy Gabriel
Guy Nantel reacted to the new prosecution of Jérémy Gabriel and his mother. They are suing comedian Mike Ward for $372. The singer is asking for $600 while his mom wants $288.
Guy Nantel made a publication to address Jérémy, we can read: " Seriously Jérémy, I'm not telling you this to make fun of me but pick up. You will lose your health there. You'll read Chapter 2 of The Offensive Book, I explain in detail why no one is ever going to get a single dollar for a joke – no matter how mean and tasteless – made in a clearly humorous context. ».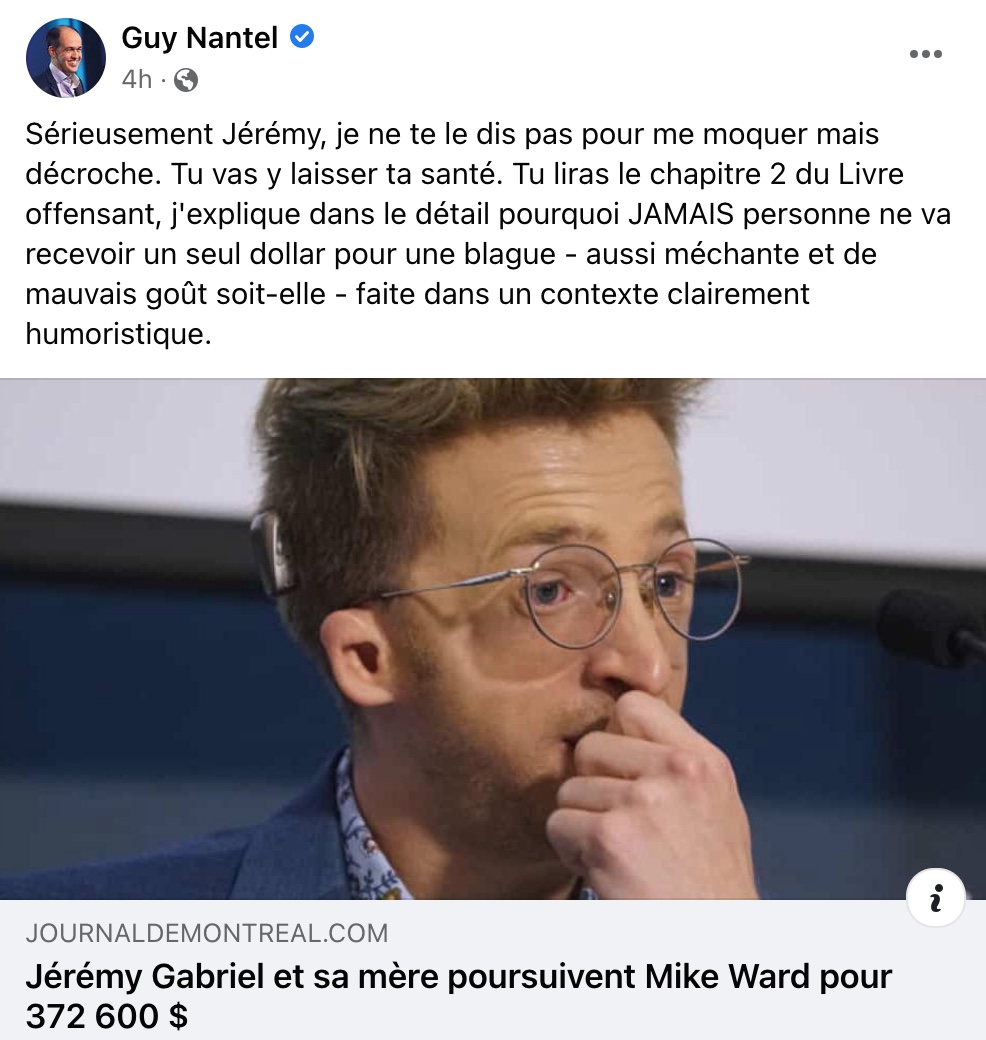 The amount of the lawsuit is $372.https://t.co/6N5GG2ZRYU #NoovoInfo #New

- Noovo Info (@NoovoInfo) -
"Mike Ward should stop beating himself up!!! » https://t.co/oceJTmESn8

— Yan Thériault ✿ (@crapules) -