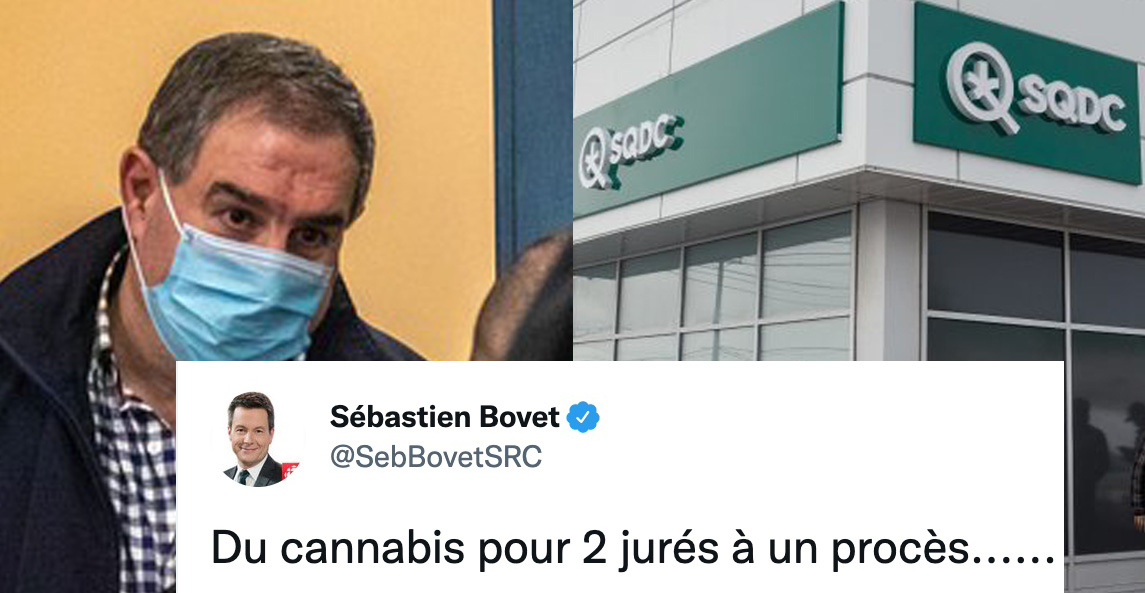 2 jurors in Cora president's trial demand cannabis from SQDC
Radio-Canada's legal affairs reporter Geneviève Garon made a publication in the Paul Zaidan case (the kidnapping of the president of Cora). It appears that 2 jurors requested cannabis during the deliberation process.
We can read in Geneviève's publication: " 2 jurors in the Paul #Zaidan trial (Cora meadow kidnapping) demand cannabis from the #SQDC while they are sequestered for a verdict. "The lack will be felt," wrote one of them. Permission granted. The possibility of a verdict coming out ajd suddenly seems remote. ».
Read also: 20 films to see if you come back from the SQDC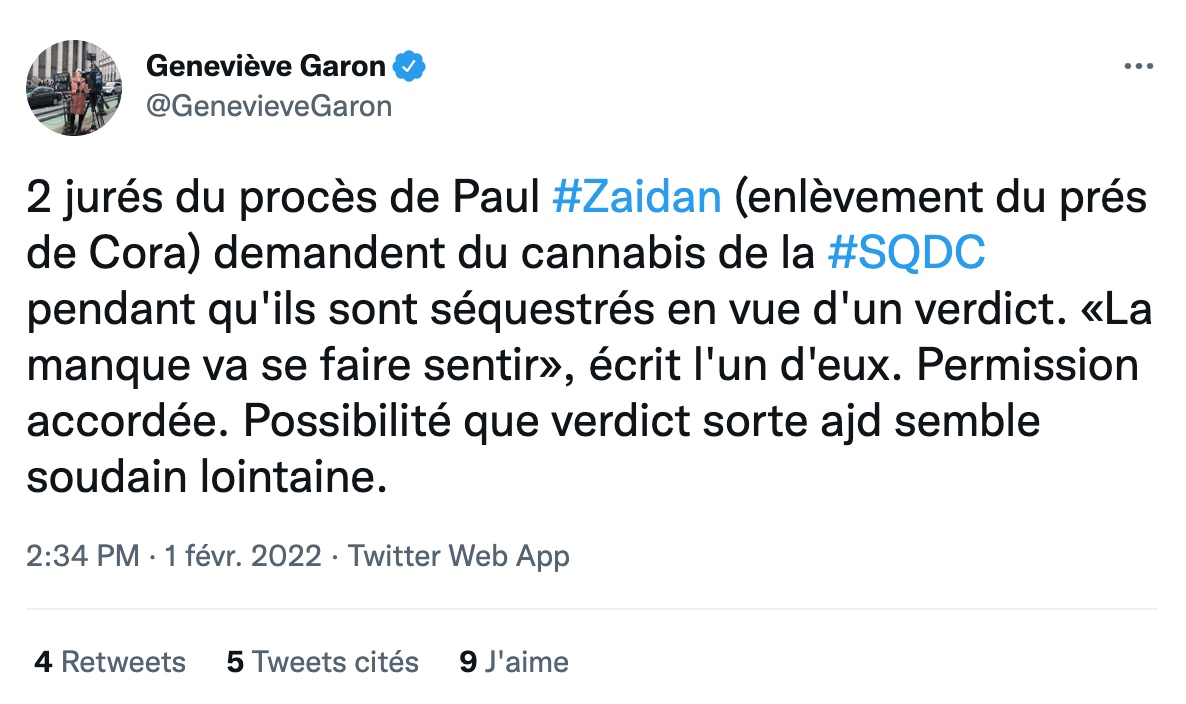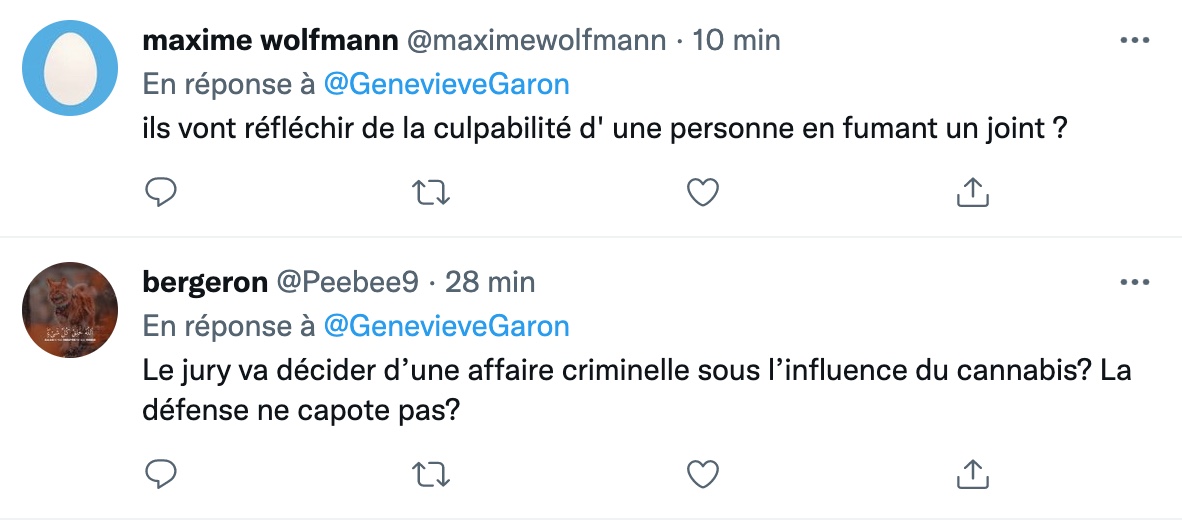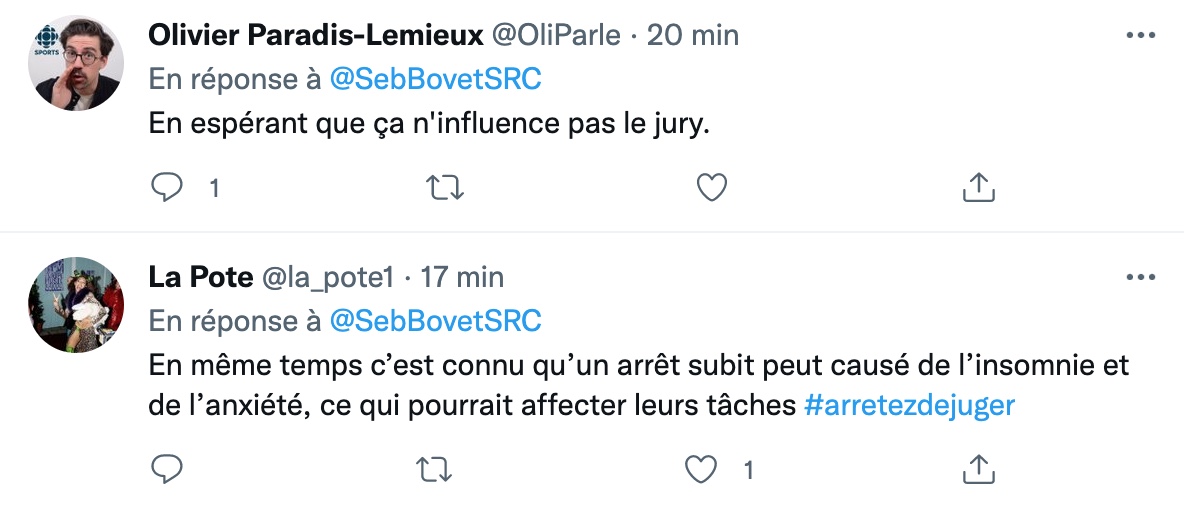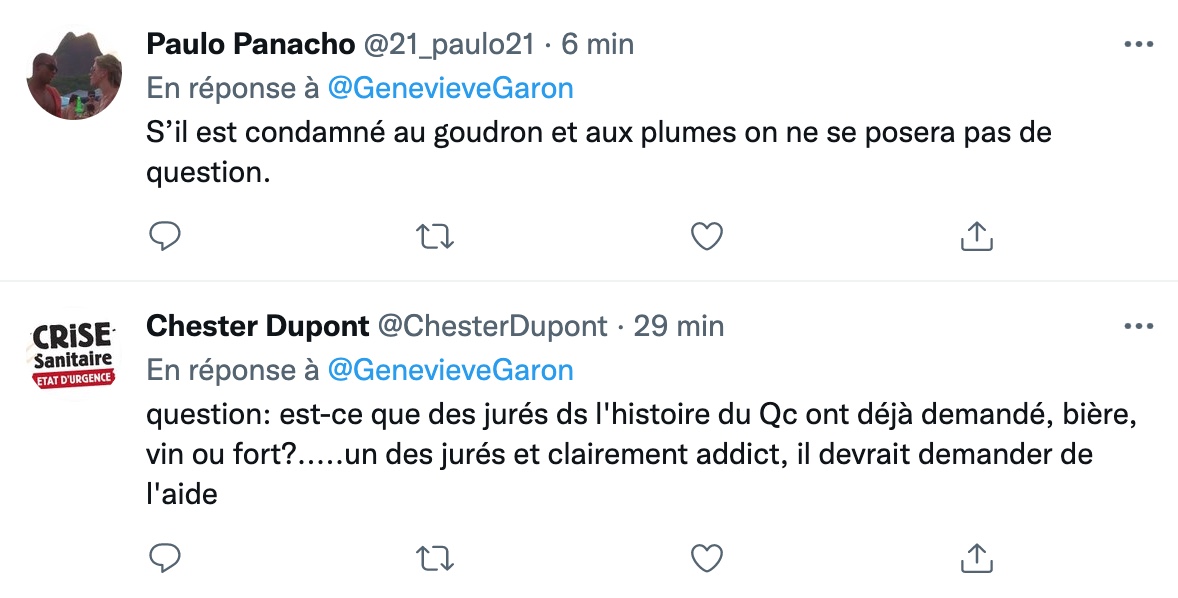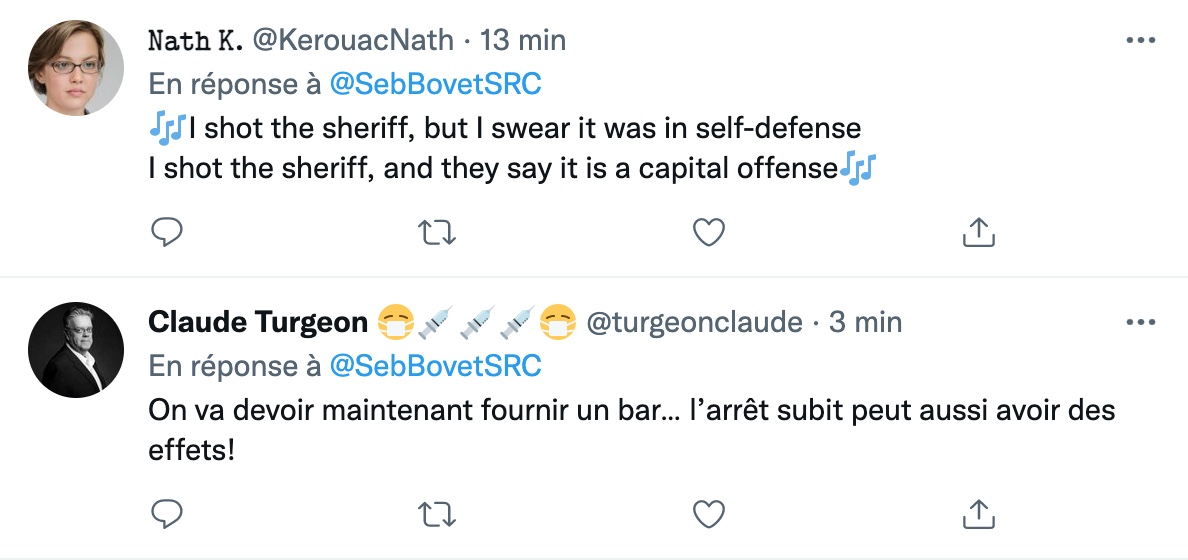 Trial of Paul Zaidan | Jury deliberations continue https://t.co/JfGMYJyKGC

- The Press (@LP_LaPresse) -