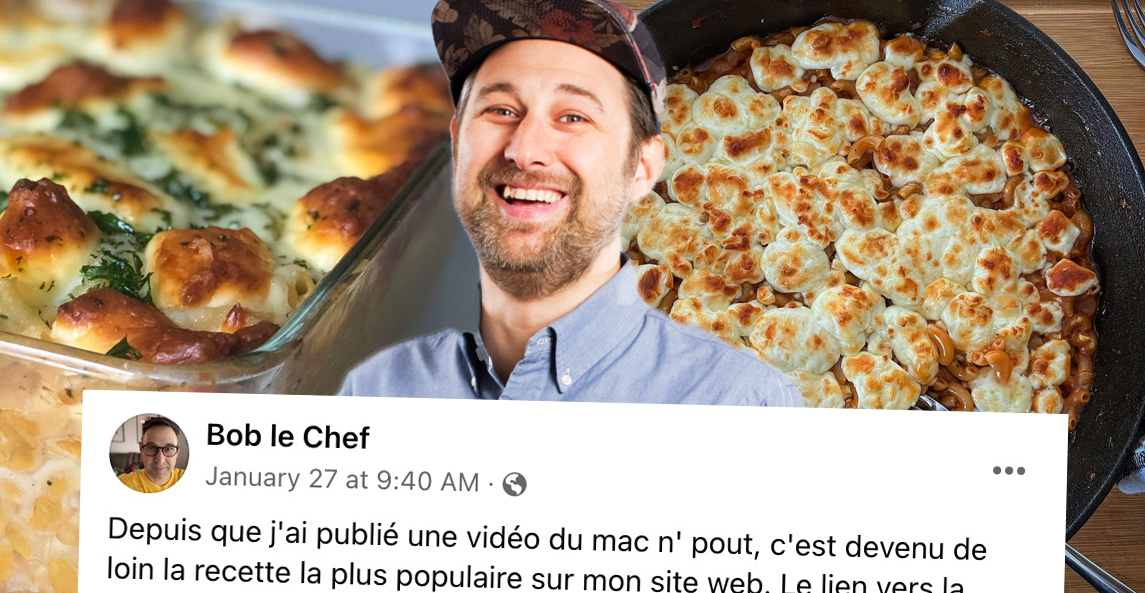 Bob le Chef presents a delicious Mac n' poutine
Bob le Chef recently posted a fusion recipe between a macaroni and cheese and a homemade poutine. It's a real success, and he talks about it on his Facebook page. We can read: " Since posting a mac n' pout video, it has become by far the most popular recipe on my website. The link to the recipe is in the comments section. ". We can say that it looks delicious!
The recipe is available here!