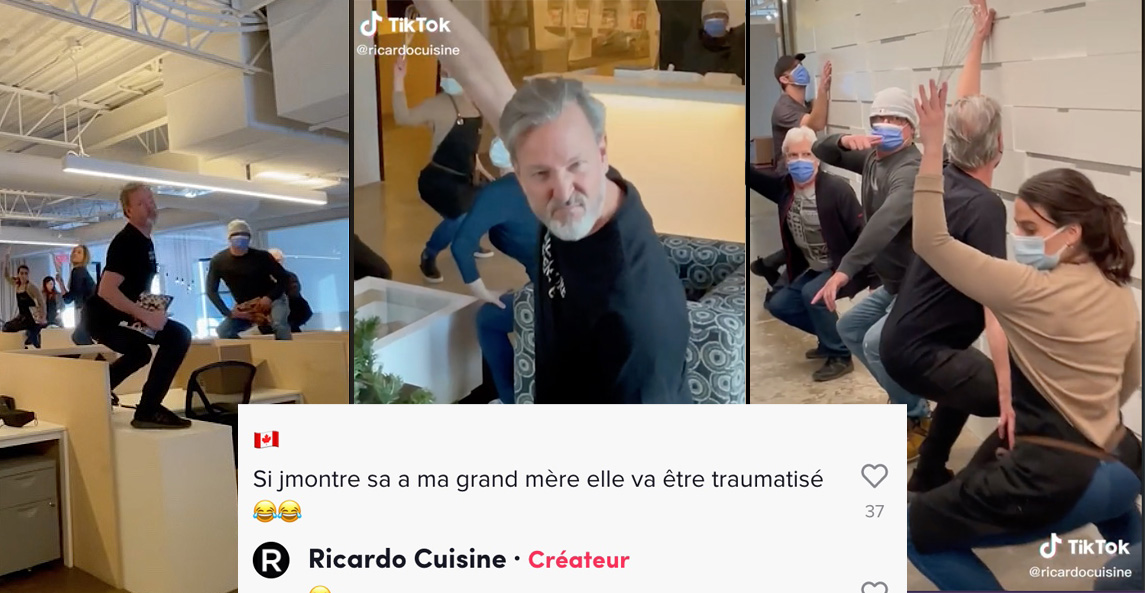 Ricardo does the Drop Challenge and everyone is on the web
We can say that Ricardo brings us as much joy on our plates as on social networks. The popular chef and entertainer has decided to do the Drop Challenge with his gang. The result is excellent and very comical.
By posting the video, we can read: " A typical day on the set of RICARDO. (feat. the (best) intern @antho.tran) ". Internet users have left only good comments under the video!