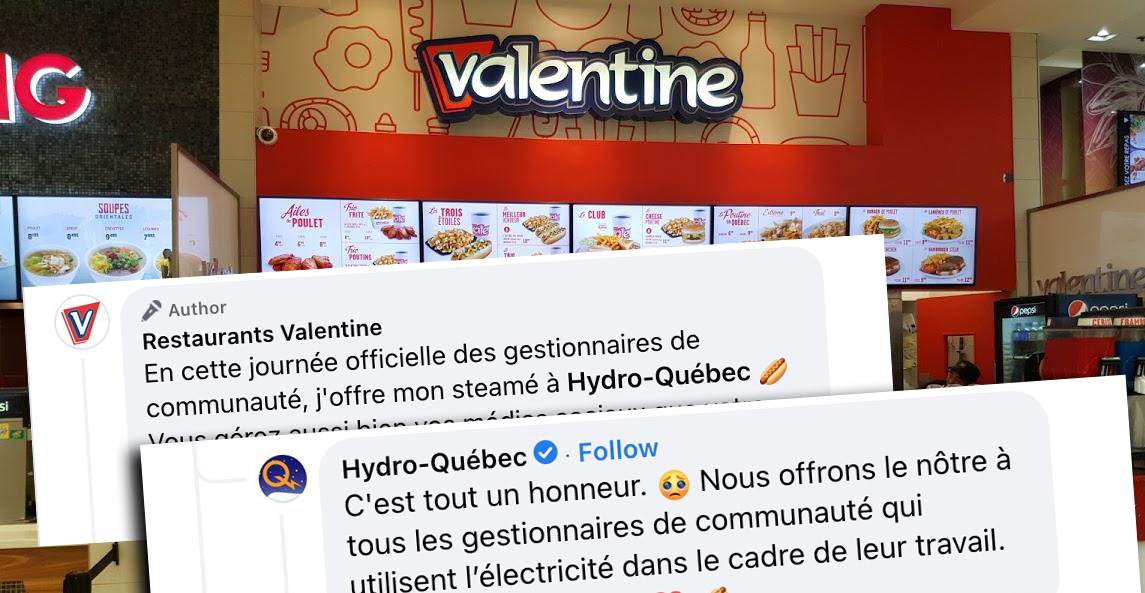 Valentine Restaurants ask who the best page managers are and the post goes up in flames
As part of the community managers appreciation day (translation: the appreciation day of the "dude who manages the Facebook page"), the Valentine Restaurants team asked Internet users to identify their favorite page on Facebook .
We can read: " we decided to start a chain. A chain of love to put a little sweetness in our news threads. The community management web channel. Participate in the channel by tagging the Facebook page you like the most ».
There was an avalanche of love and good gags!