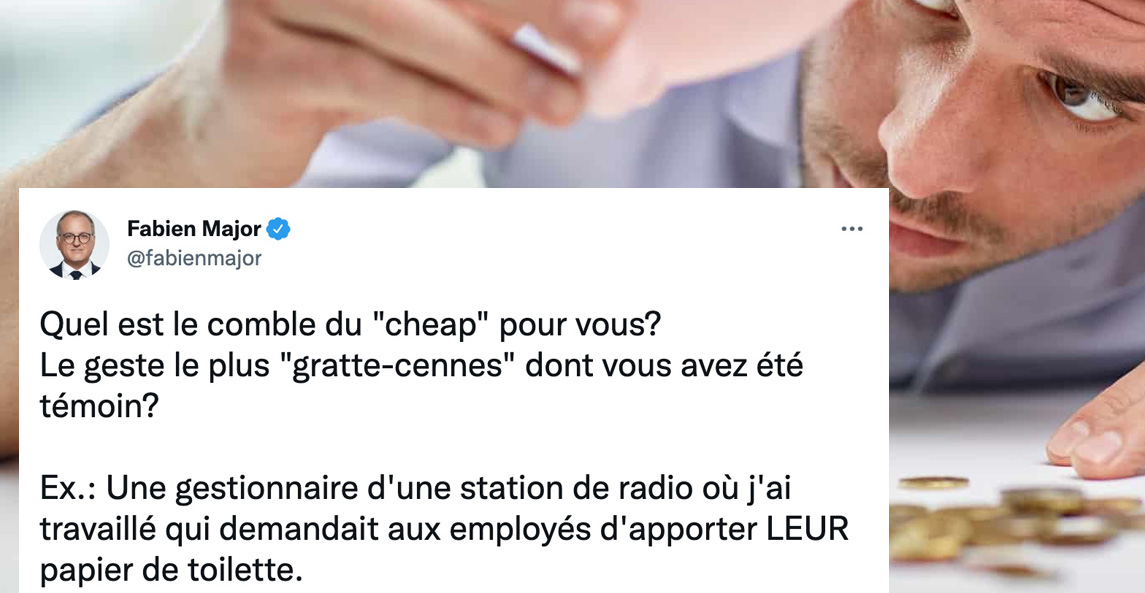 Financial planner Fabien Major asks his subscribers for the craziest gestures and the answers are surprising
Financial planner and columnist Fabien Major started a funny discussion on Twitter. He asked his followers for the cheapest gesture they've seen. The answers are really surprising, we do not suspect that it can go so far.
We can read in his publication: " What is the height of cheap for you? What's the craziest gesture you've ever seen? Ex.: A manager of a radio station where I worked who asked employees to bring THEIR toilet paper. ».