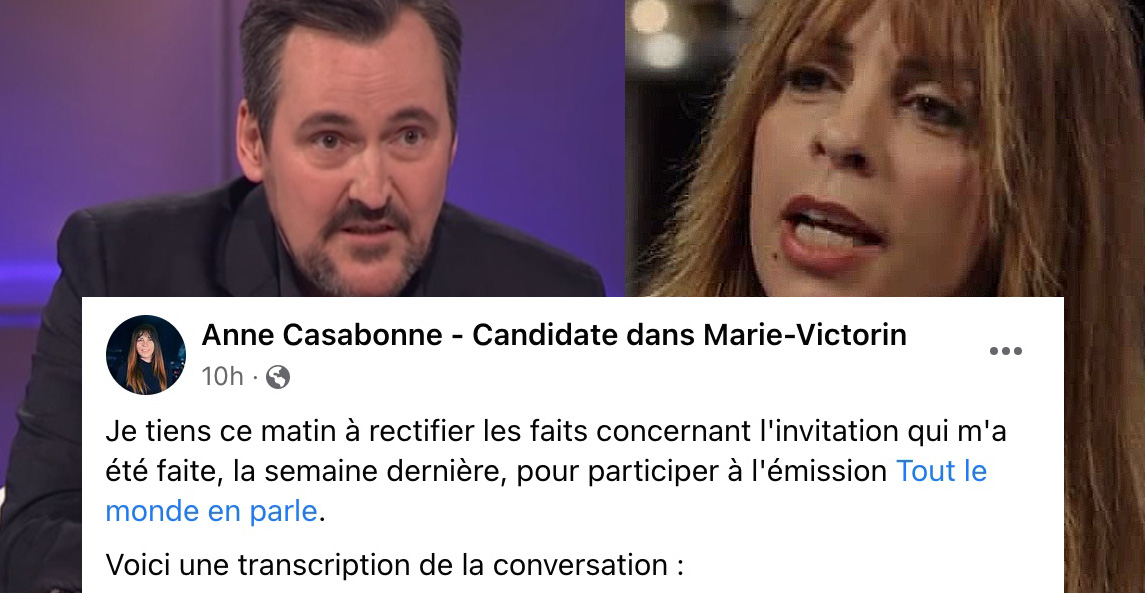 Anne Casabonne replies to Guy A Lepage concerning her refusal to go to Everyone talks about it
Several people expected to see Anne Casabonne in Everyone speaks about it. Guy A Lepage explained at the start of the show why Anne refused to come on set or do a remote interview. Anne Casabonne decided to give her version of the facts on her Facebook page. Here is what she wrote: I would like this morning to correct the facts concerning the invitation that was made to me, last week, to participate in the show Everyone talks about it. ».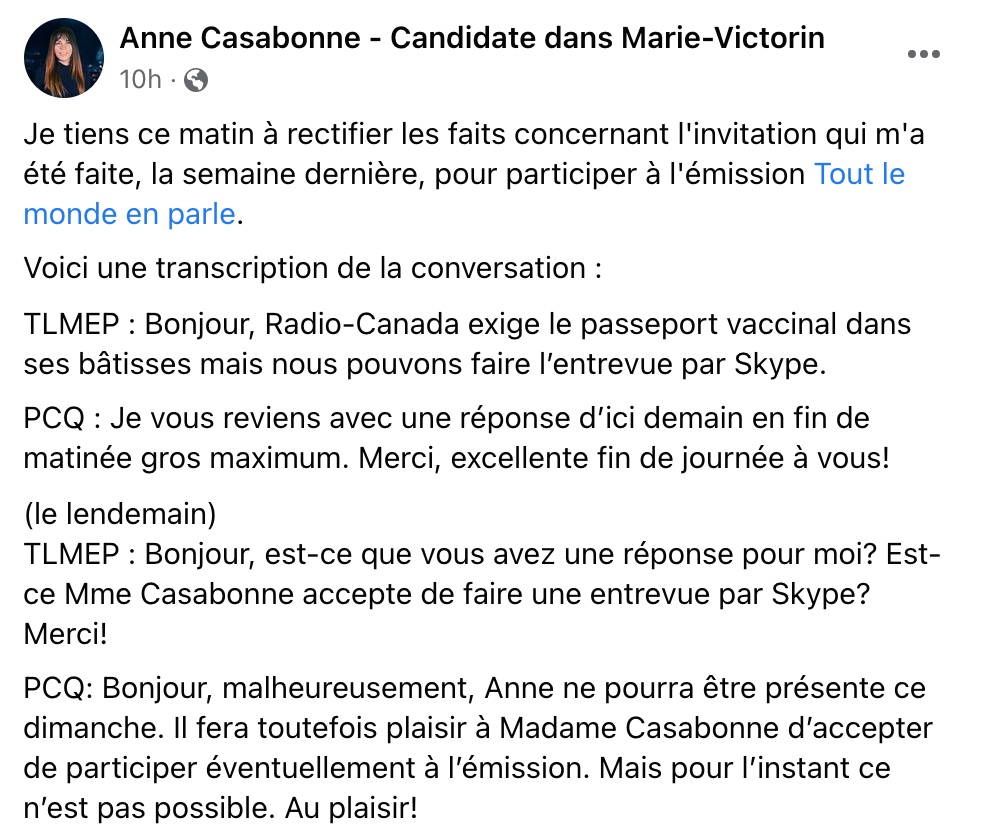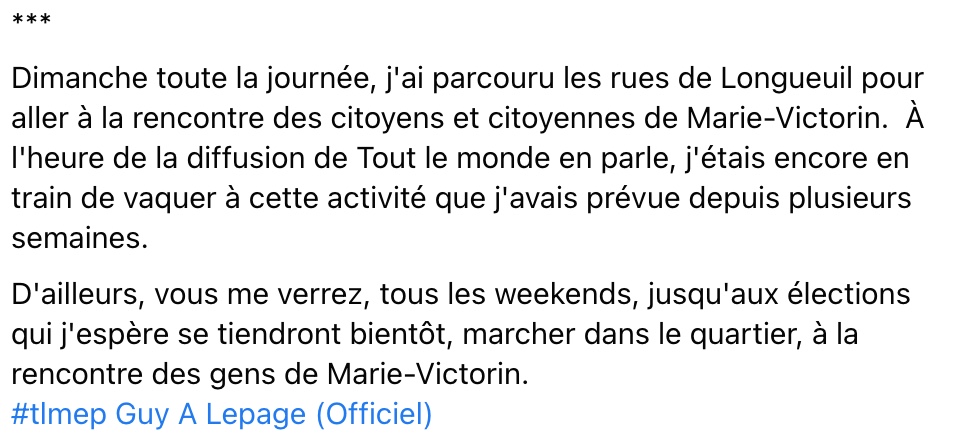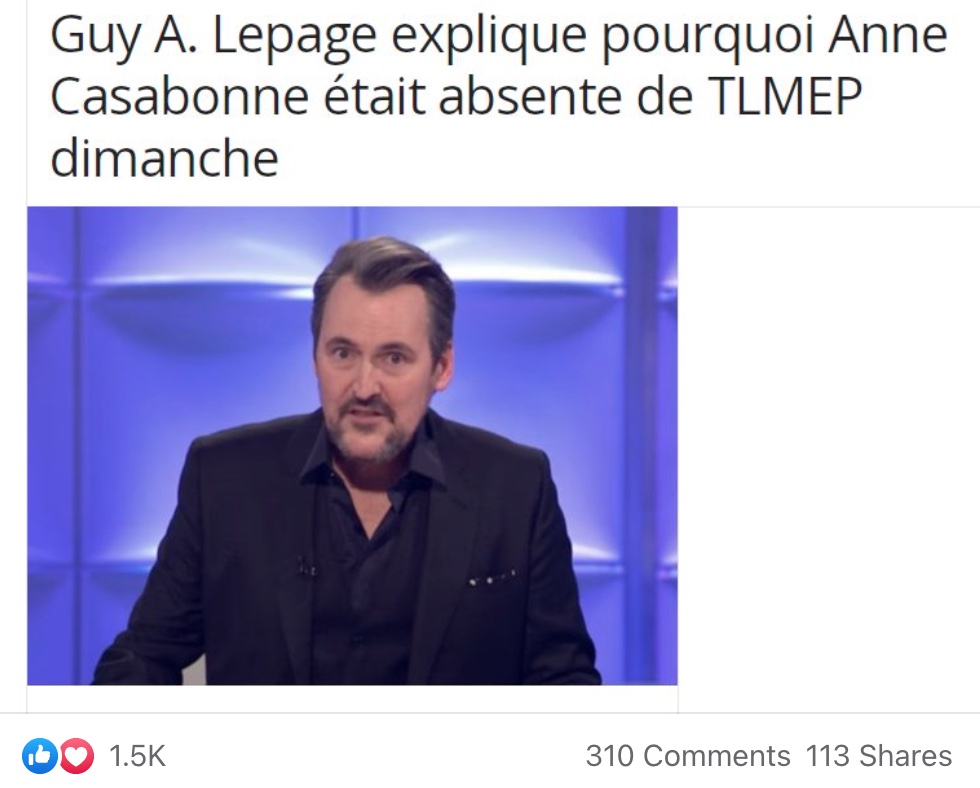 From the start of the show, Virginie Fortin asked Guy A Lepage why Anne Casabonne was not present this evening at Everyone speaks about it. We would find on the set Jean-Philippe Dion, Pierre-Yves McSween, Les Louanges, Stéphanie Hariot, Roxane de la Sablonnière, Martin Leclerc, Jean-François Lépine, Jessica Barker and Émilie Choquet… but not Anne.
Virginie says to Guy: " All week I was asked if Anne Casabonne was going to be invited to the show tonight? What is Anne Casabonne's resurgence in popularity? Is there a Macaroni all dressed spin-off? »
Guy explained that the candidate for the Conservative Party of Quebec (PCQ) refused the offer. He explains: " She's still in the news, so we invited her. She refused to come to the studio, because now they don't want to go to places where they ask for the vaccination passport. And it's his right, by the way. Finally, we agreed [to do the interview by] Zoom, and finally they said no. »
The whole thing takes place at 1 minute 25 seconds.