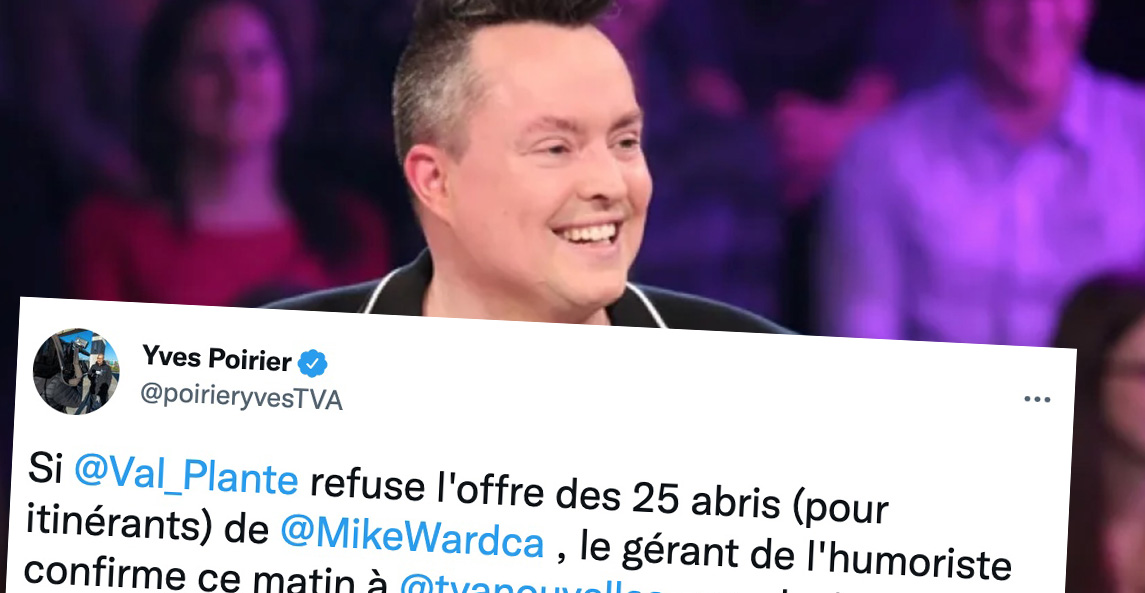 Several municipalities want Mike Ward's 25 homeless shelters
Mike Ward shared this post by journalist Yves Poirier regarding his offer of 25 shelters for the city of Montreal. We learn that several other municipalities are enthusiastic about his proposal and would welcome his shelters with pleasure.
The tweet read: " If @Val_Plante refuses the offer of 25 shelters (for the homeless) from @MikeWardca, the comedian's manager confirms this morning to @tvanouvelles that several municipalities are showing interest and are offering free land for the shelters. ».
In an interview with Paul Arcand this morning, Mike explains the whole situation. He discusses the quality of mini-houses that heat with the body, talks about his proposal to the mayor of Montreal and what happens next.

To listen to his interview with Paul Arcand this morning: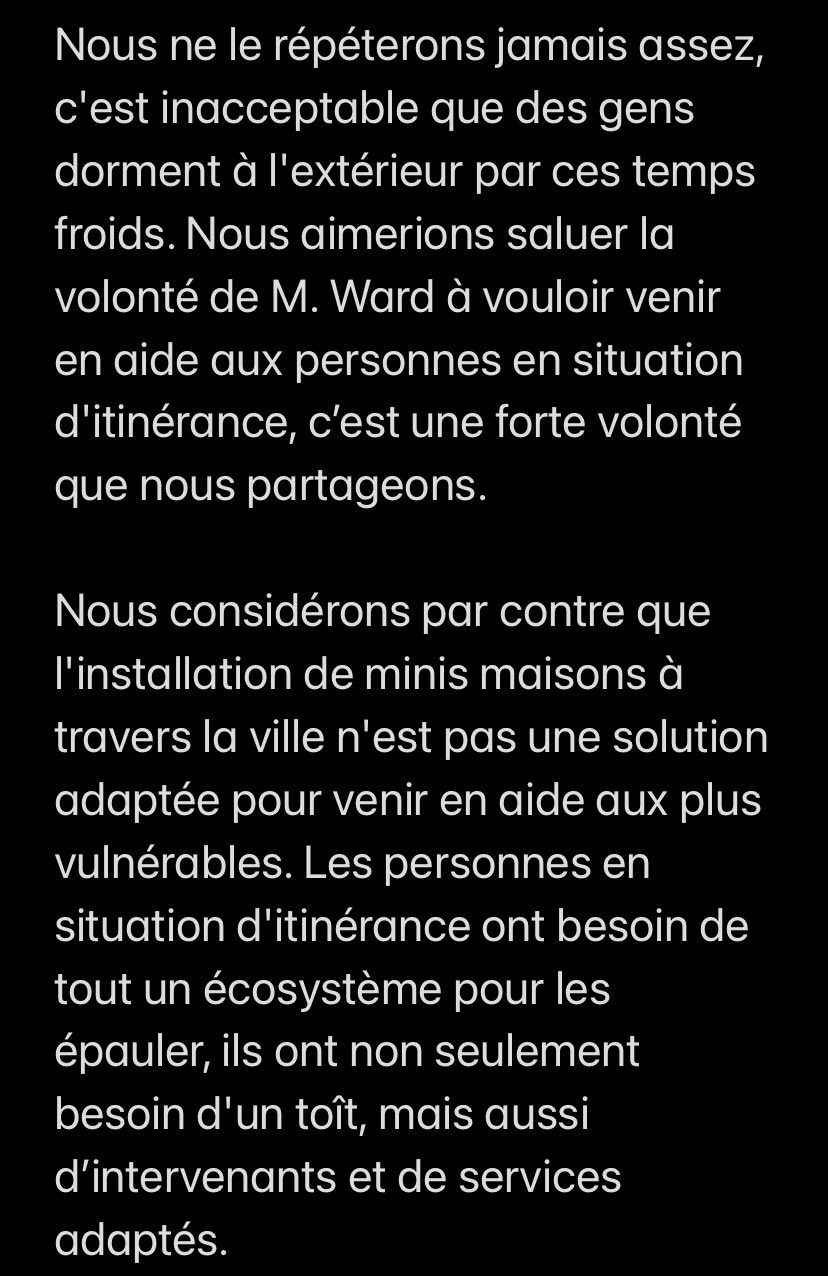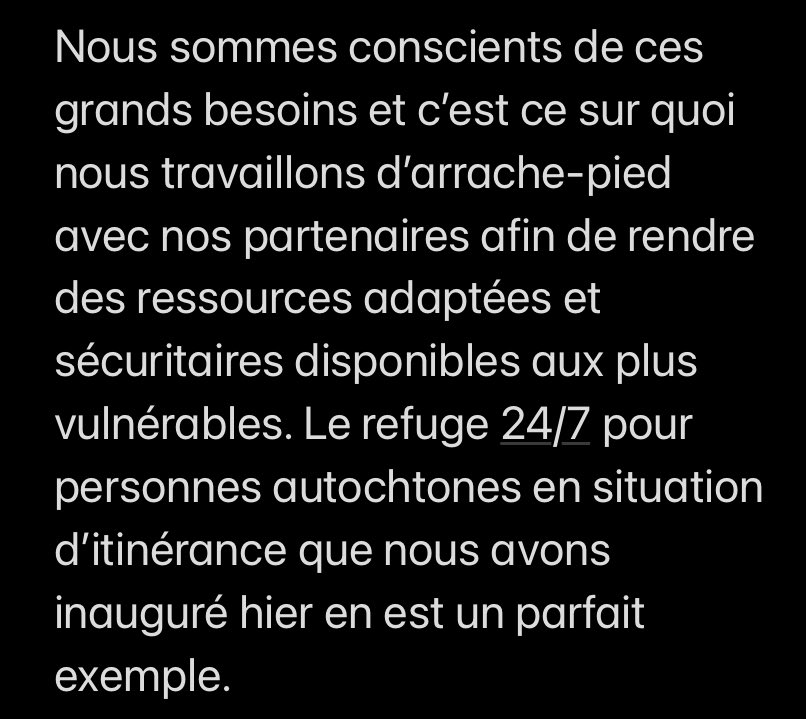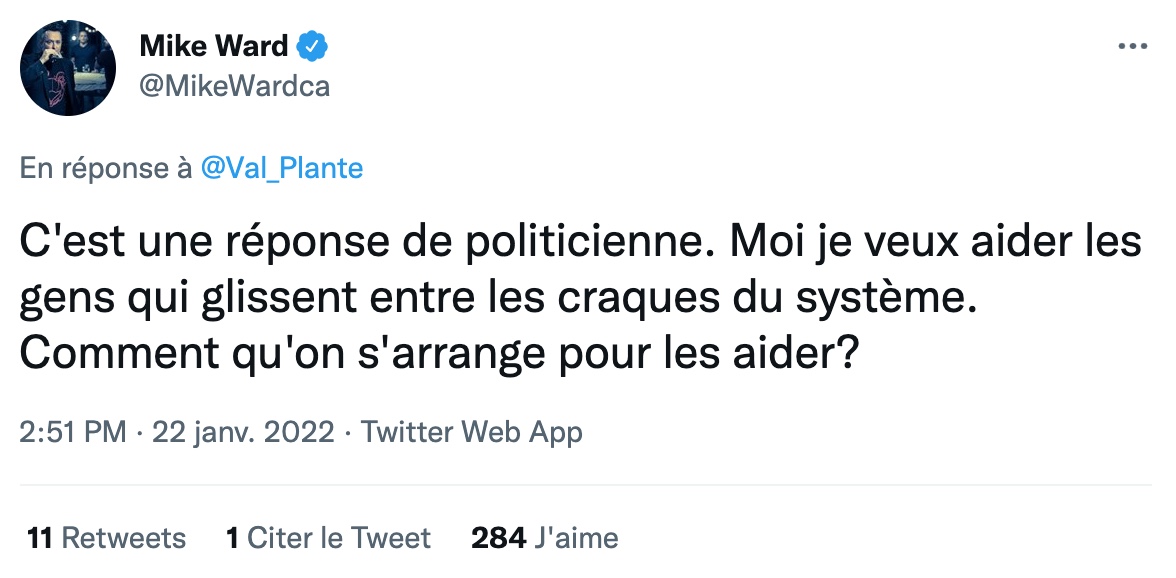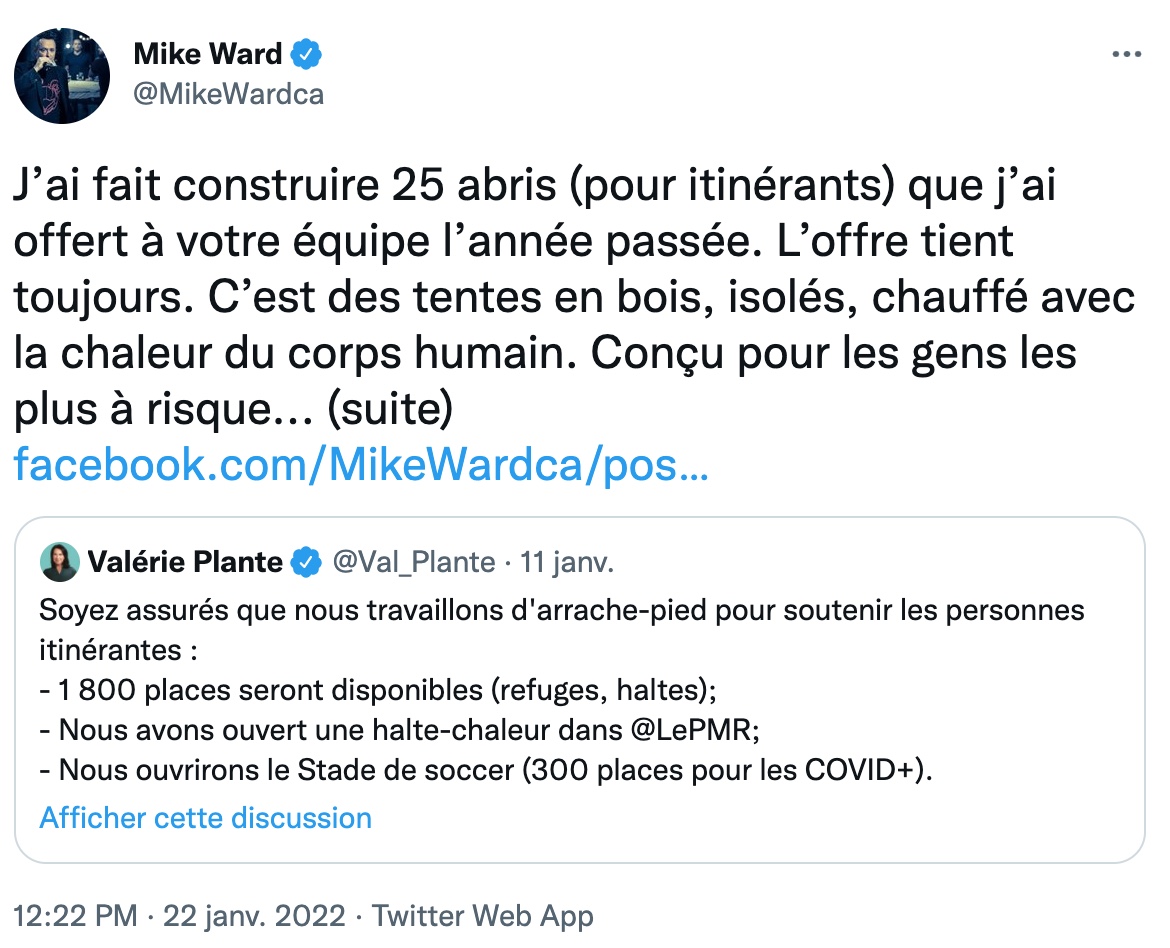 His full message:
His message he made in 2020: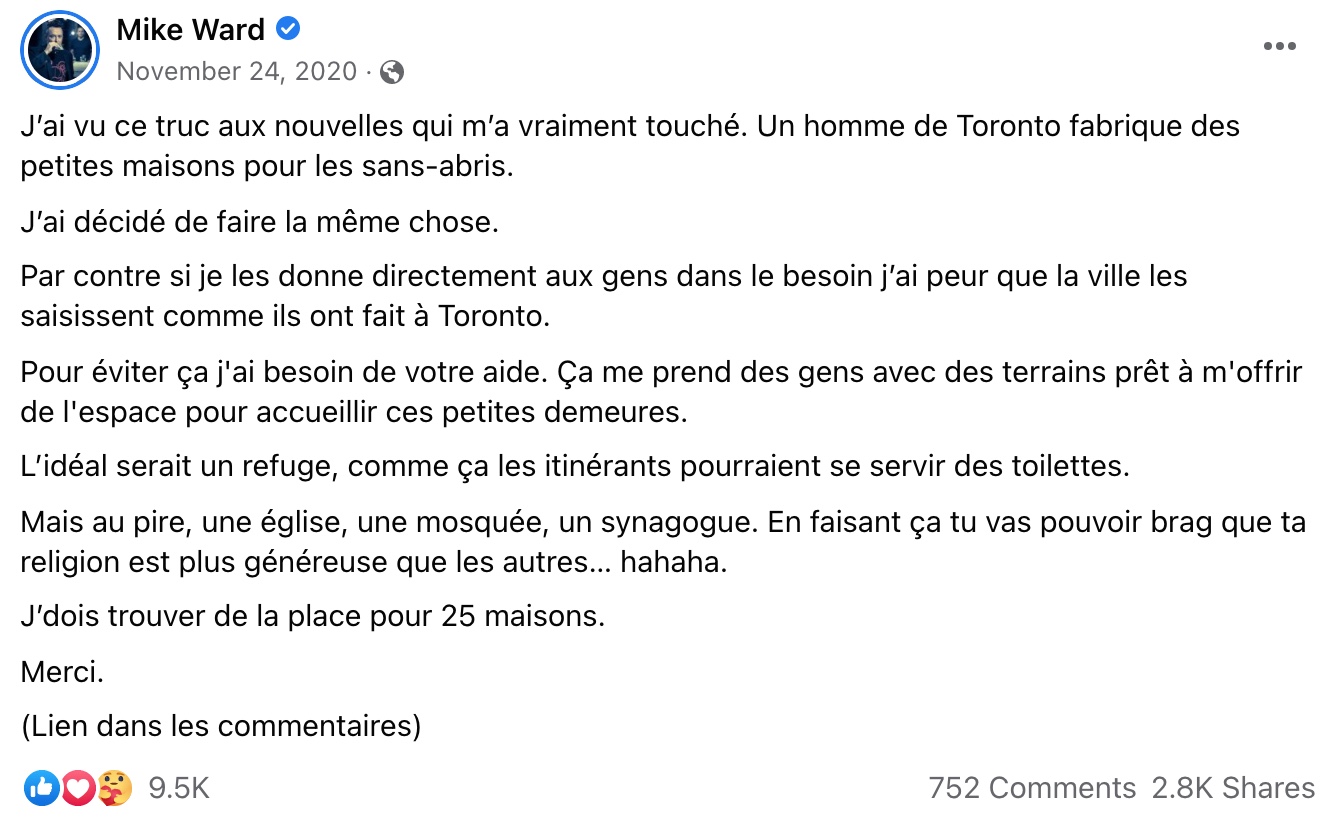 The reactions of Internet users following his message to Valérie Plante: