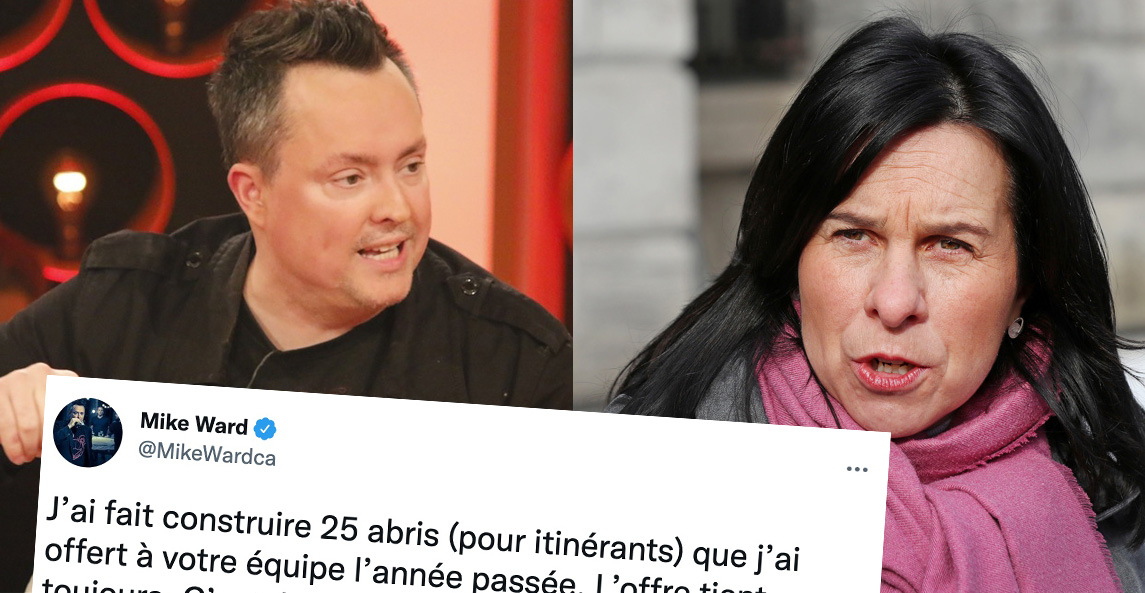 Mike Ward challenges Valérie Plante and he wants to help change things quickly
Mike Ward challenged the mayor of Montreal Valérie Plante on social networks. The comedian explains to him that he had 25 shelters built in order to help the homeless. He still wants to offer them to the city to help people in need in the face of this great cold. He is just waiting for the green light from Valérie to launch the installation.
Mike wrote: " I had 25 shelters built (for the homeless) which I offered to your team last year. The offer still stands. They are wooden tents, insulated, heated with the heat of the human body. We can stay comfortably until -30. Designed for people most at risk, those who refuse to sleep in shelters. Tiny houses are built and paid for. Give the go and I can have them installed within 1 week. A simple yes from you and no one else will freeze to death this winter. ».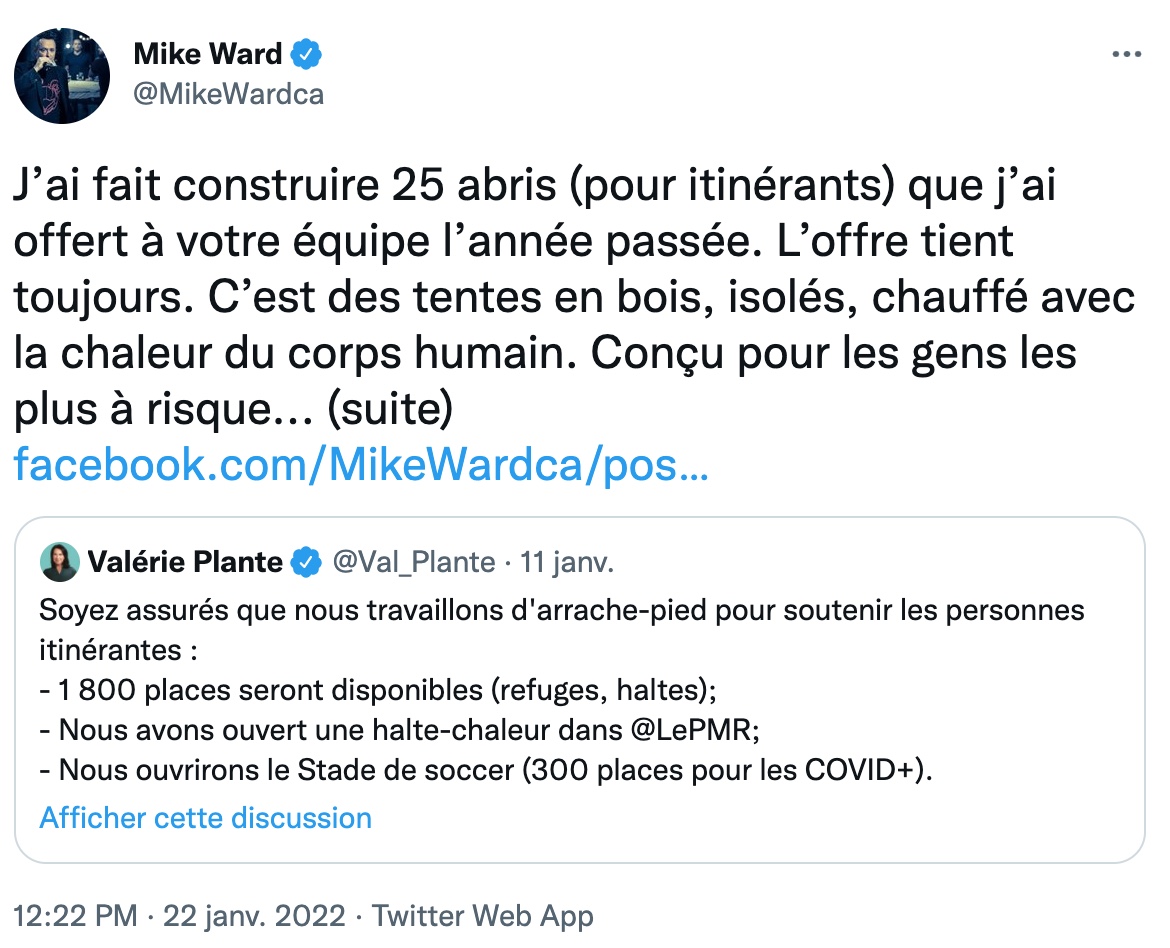 His full message:
His message he made in 2020: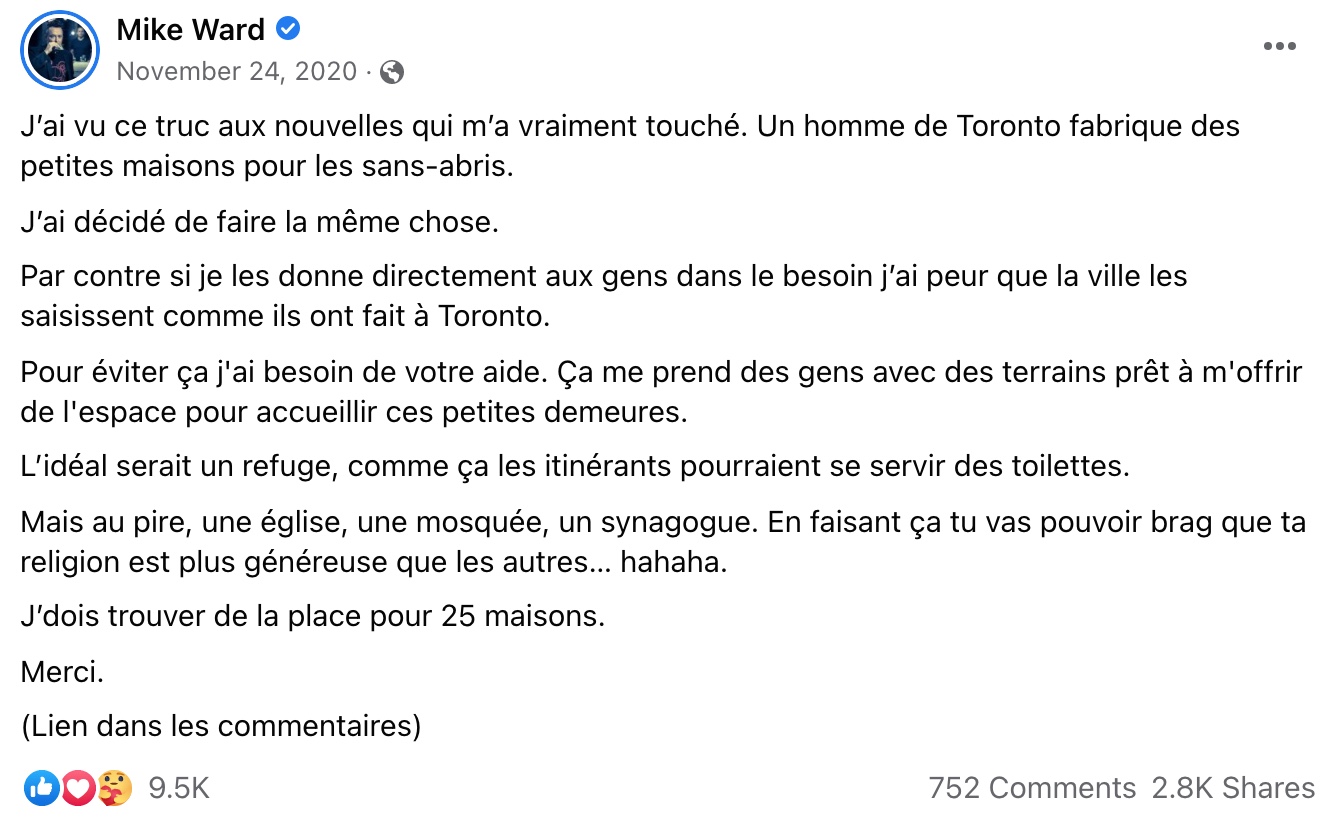 The reactions of Internet users following his message to Valérie Plante: