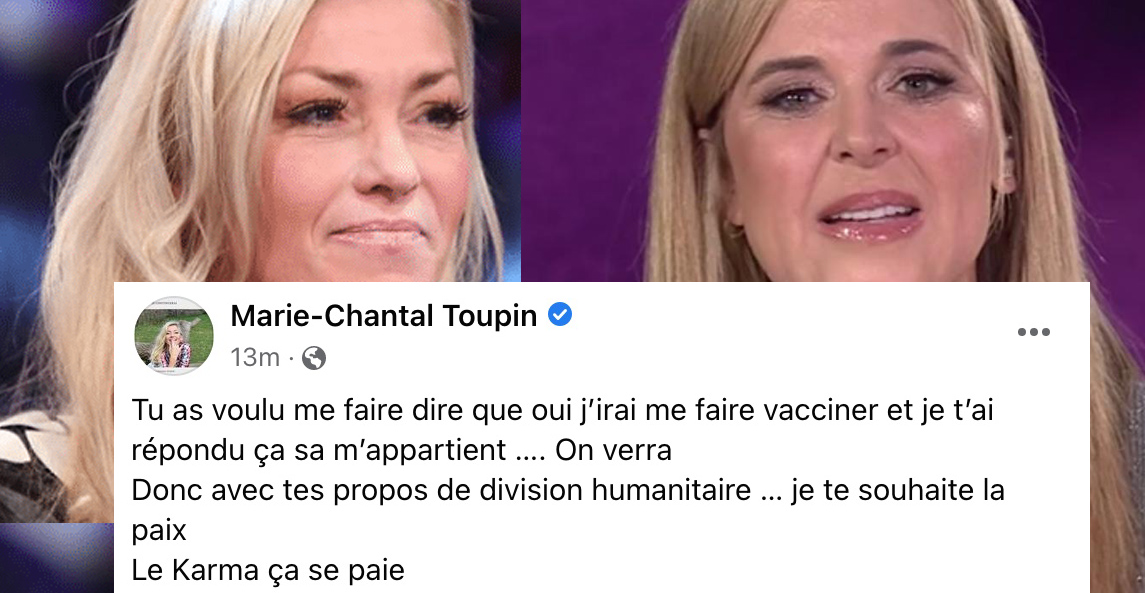 Marie-Chantal Toupin is furious with Julie Snyder and she does not spare her words
We can say that Marie-Chantal Toupin does not appreciate the popular animator Julie Snyder. In a post, the singer says: " Julie…you went too far with your vaccination thing…remember when you invited me? You wanted me to say that yes I will get vaccinated and I answered you that it belongs to me…. We will see So with your words of humanitarian division … I wish you peace Karma is paid for ».
Also, Marie-Chantal shared the petition to cancel Julie's show!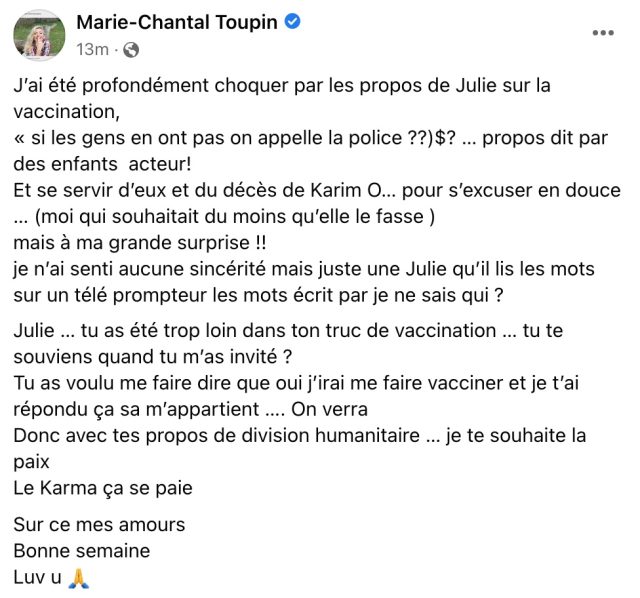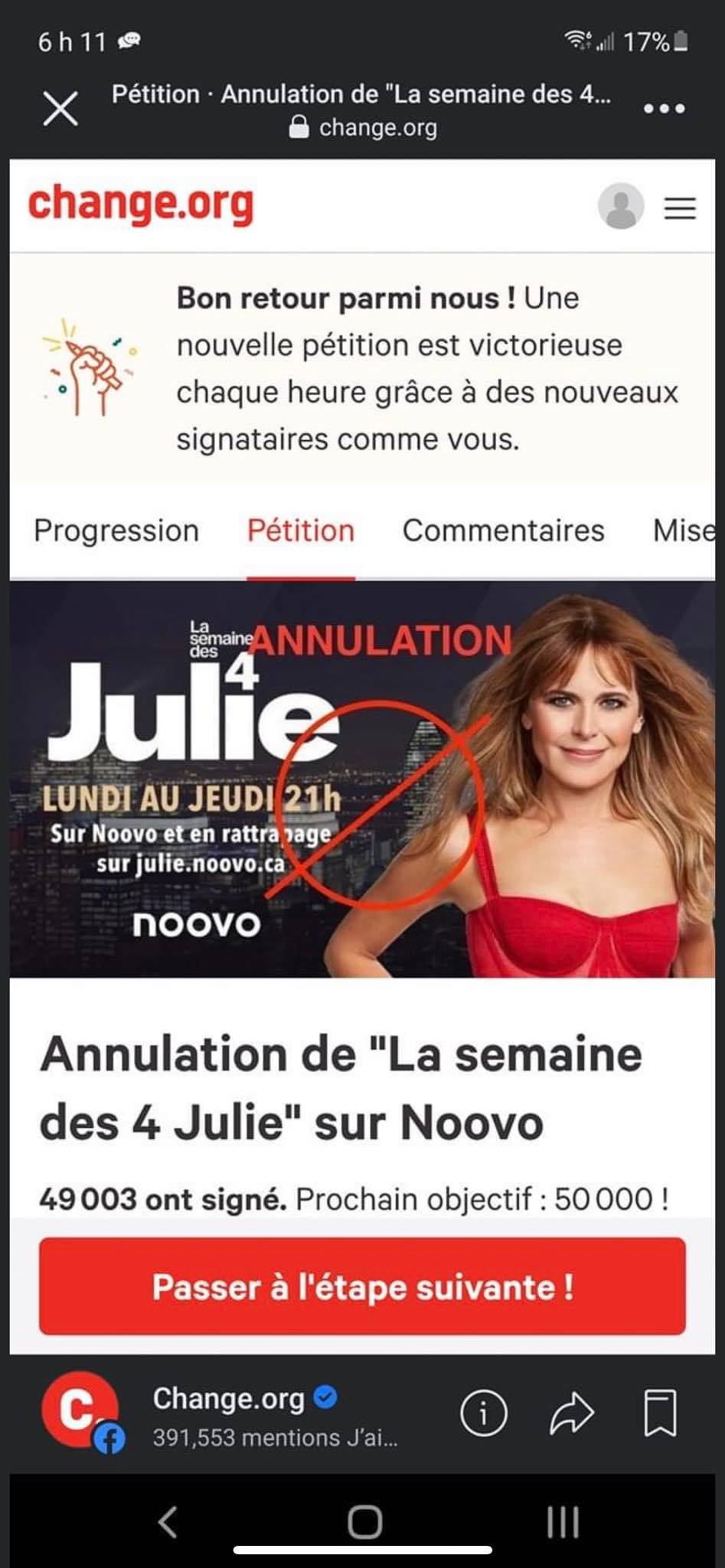 Julie Snyder apologized: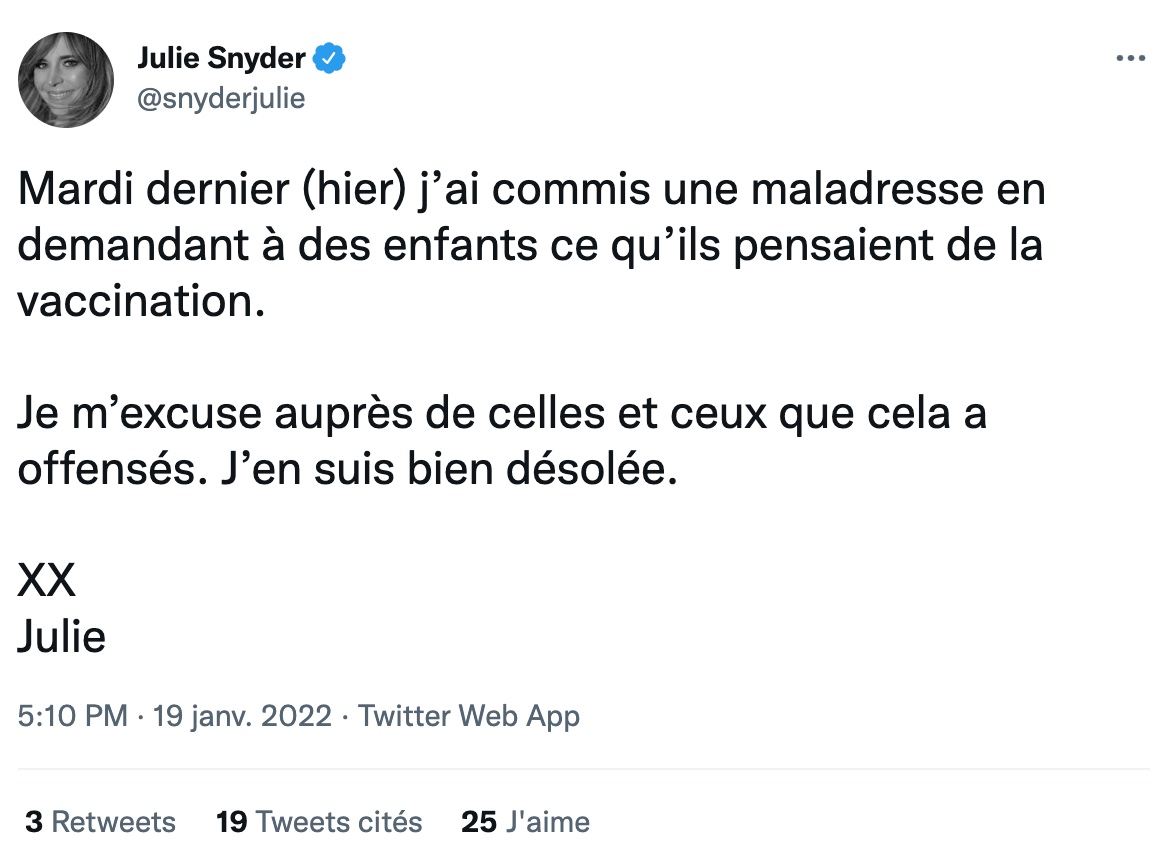 Children used as propaganda agents at the week of 4 Julie.
It's baseness... pic.twitter.com/V4yn0IEX14

— Pascal P. Gauthier (@PascalPGauthier) -
The reactions are very strong: