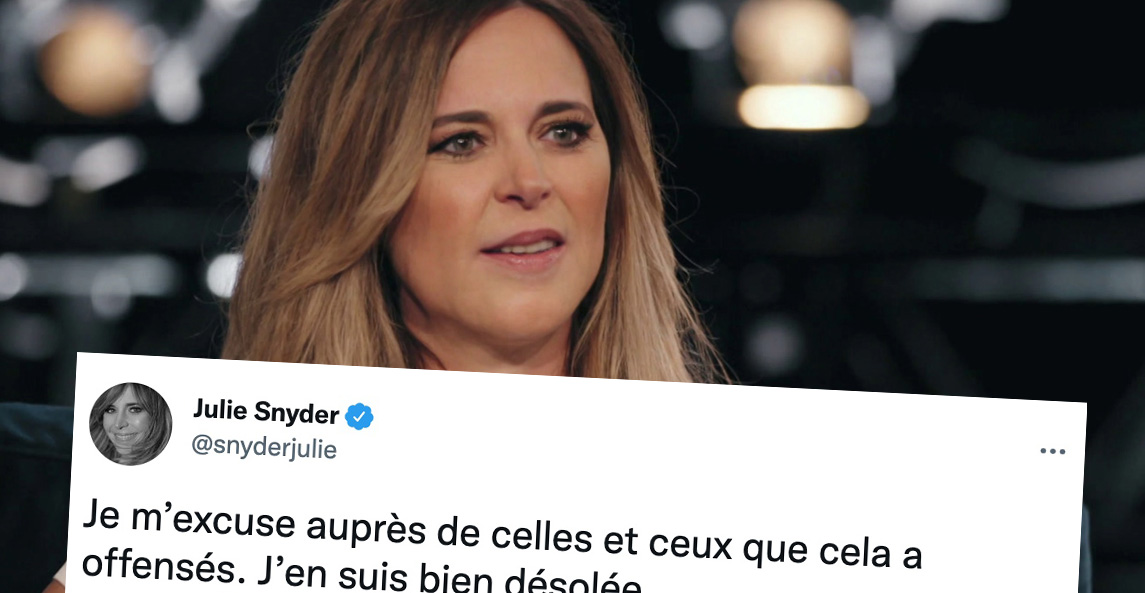 Julie Snyder apologizes for controversial segment on her show
This segment of the show La Semaine de 4 Julie hosted by Julie Snyder circulates a lot on the web. Several Internet users feel a certain uneasiness watching the whole thing. Julie Snyder apologized following this moment on her show.
We can read: " Last Tuesday (yesterday) I made a mistake by asking children what they thought of vaccination. I apologize to those who have been offended by this. I'm very sorry about that. XX Julie ».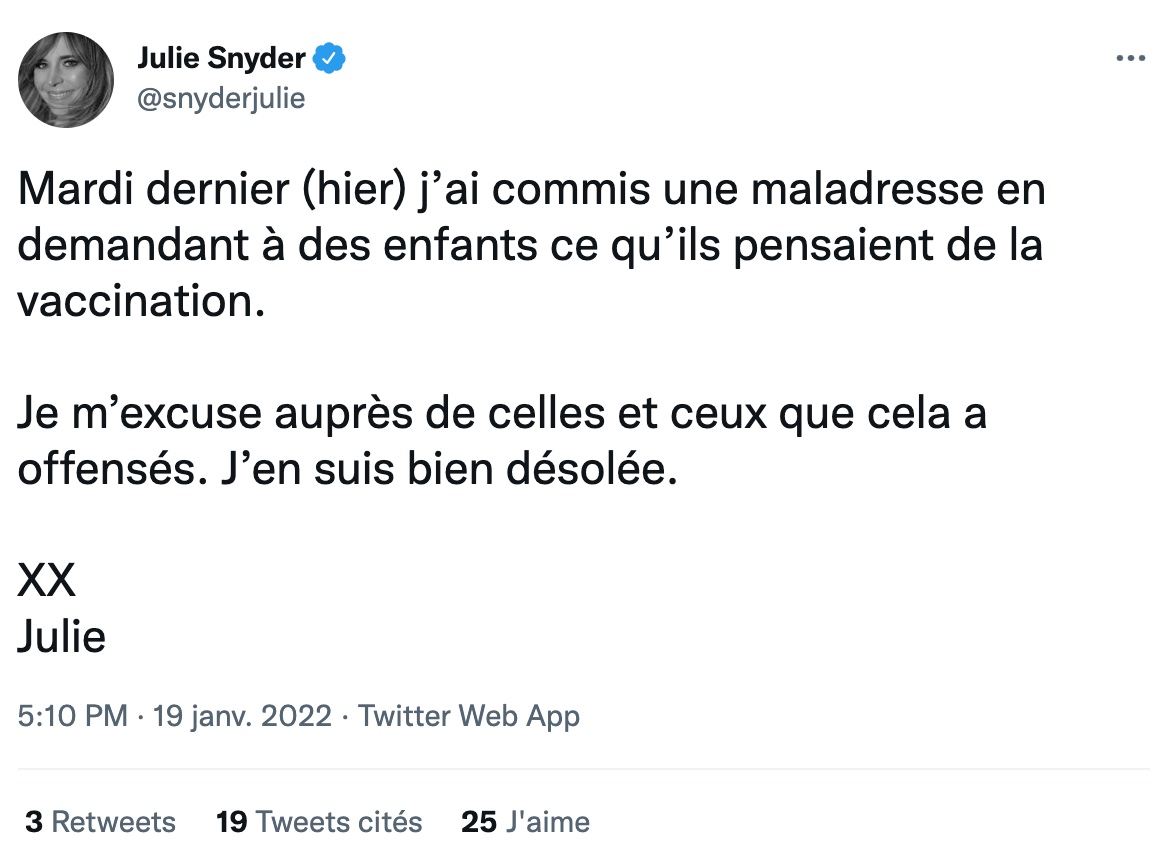 Children used as propaganda agents at the week of 4 Julie.
It's baseness... pic.twitter.com/V4yn0IEX14

— Pascal P. Gauthier (@PascalPGauthier) -
The reactions are very strong: