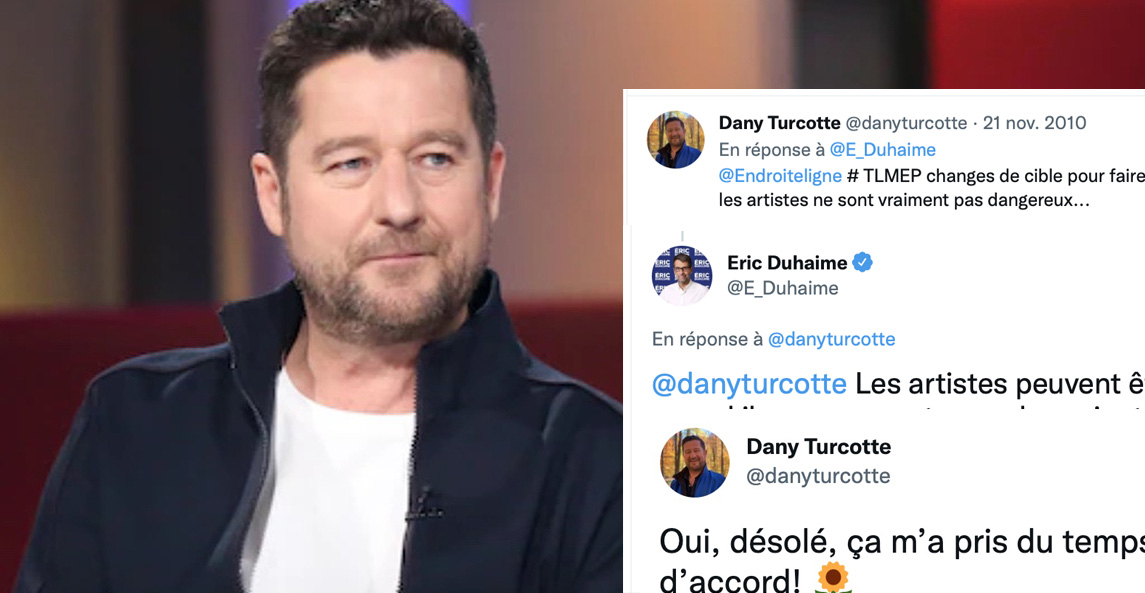 Dany Turcotte waited 12 years to respond to this comment from Éric Duhaime
On November 21, 2010 Dany Turcotte made a publication saying: "TLMEP is changing targets to advance your ideas, artists are really not dangerous". Éric Duhaime had replied: " Dany Turcotte, artists can be dangerous when they think they're scientists and influence public opinion. ».
Following the appointment of actress Anne Casabonne to Éric Duhaime's political party, Dany responded to the comment 12 years later, saying: " Yes, sorry, it took me a long time to answer! 100% agree ».
Read also: Anne Casabonne interrupts a journalist live on RDI to chat a little