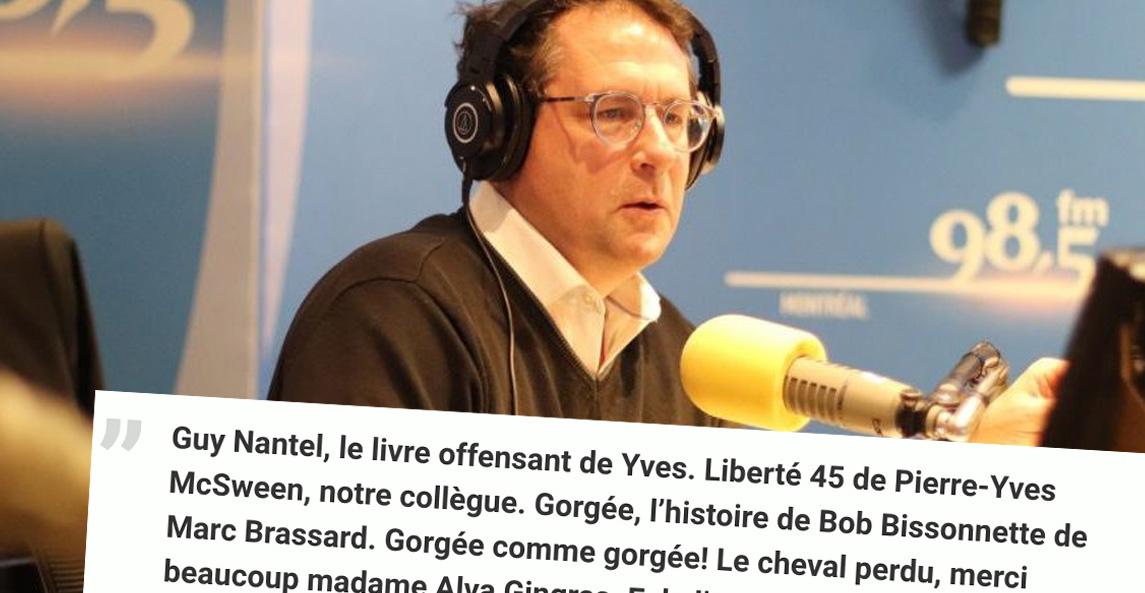 Bernard Drainville gets tricked by a troll on his radio show
Blog The club of badly cited shared a segment of Bernard Drainville's show on 98,5FM, which was quite funny. You can hear the excellent host read his listeners' book suggestions without suspecting that there was a joke. We let you find the rather unusual name in the list.
You can hear him say, " Guy Nantel, the offensive book by Yves. Freedom 45 by Pierre-Yves McSween, our colleague. Sip, the story of Bob Bissonnette by Marc Brassard. Sip as sip! The lost horse, thank you very much Mrs. Alva Gingras. Uh, the empire of political correctness of Mathieu Bock-Côté. The biography of Eric Duhaime. ».