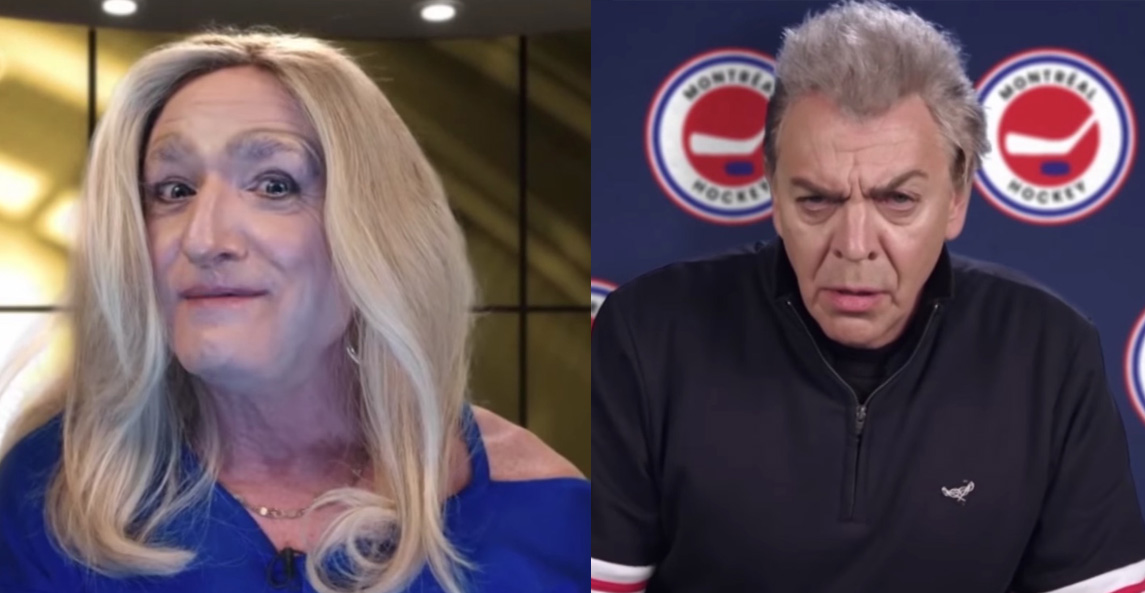 Marc Labrèche and Bruno Blanchet make a parody of Chantal Machabée and Dominique Ducharme
Marc Labrèche, his longtime accomplice Bruno Blanchet and Pierre Brassard decided to make a parody of Dominique Ducharme, Marie-José Turcotte and Chantal Machabée. We can listen to a pretty entertaining press briefing from the Montreal Canadiens coach.
Posting the video, the team of That Year wrote: " The setbacks of the CH leave no one indifferent! That year offers you a press conference like you've never seen before with a whole trio: Dominique Ducharme, Chantal Machabée and Marie-José Turcotte. ».