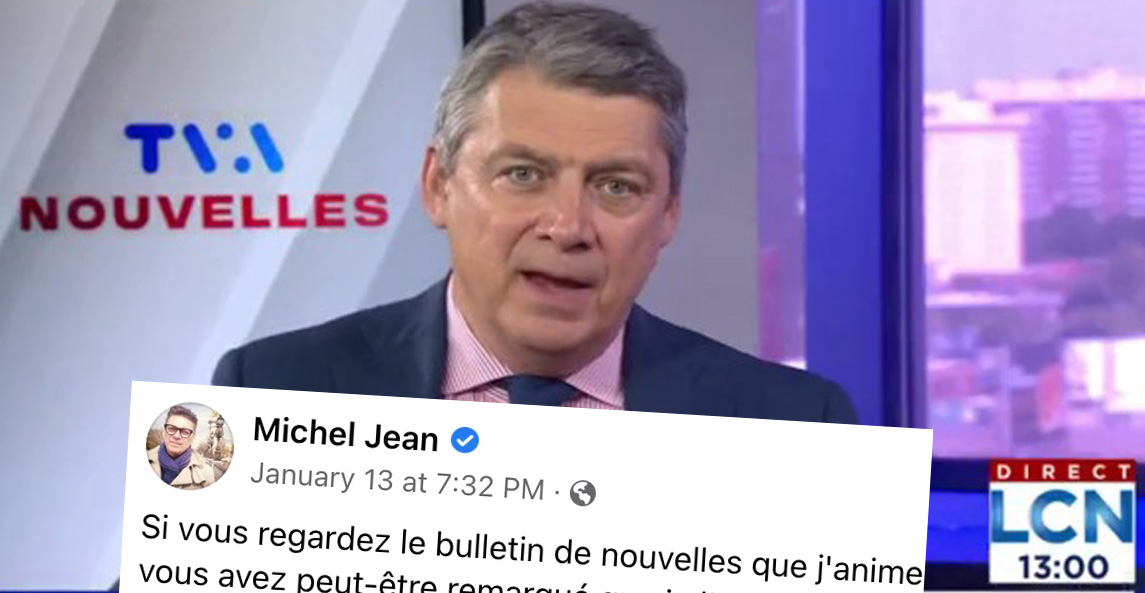 Michel Jean starts his newsletters with a new approach
LCN anchor Michel Jean is now starting his newscasts with a new approach. He always opens the show saying " Kuei everyone. Welcome to TVA Midi ". He explains on his Facebook page that it is a polite word in the native language.
He even shares a positive testimonial with us since he put this new approach into action: " This week, an Anishinabe father wrote to me this: "Kwei Monsieur Jean! I noticed that you started the television news with this word of welcome. "Kwei" It's the first time that I hear it. It may be banal for listeners, but for my native daughters of Kitcisakik it's a little reminder of their culture.. a little boost of pride that feels good. ».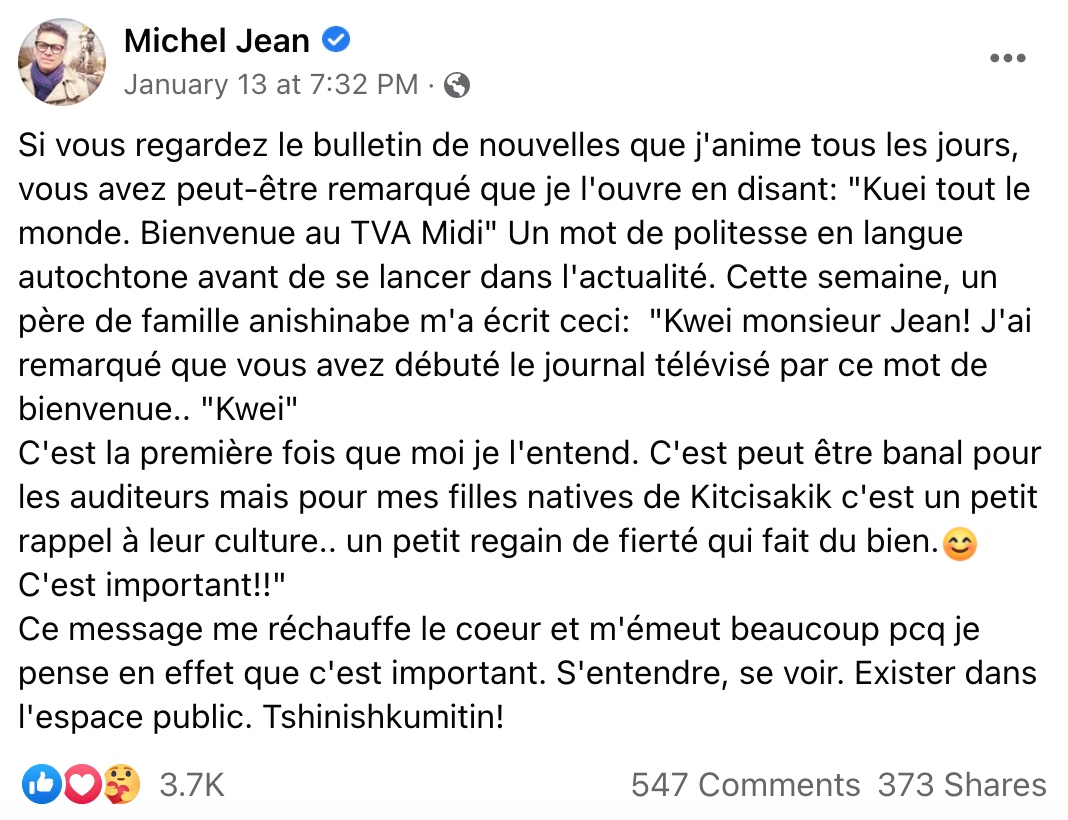 Bernard Drainville and Luc Lavoie congratulated Michel Jean for this initiative: